Union Beat Islanders in US Open Cup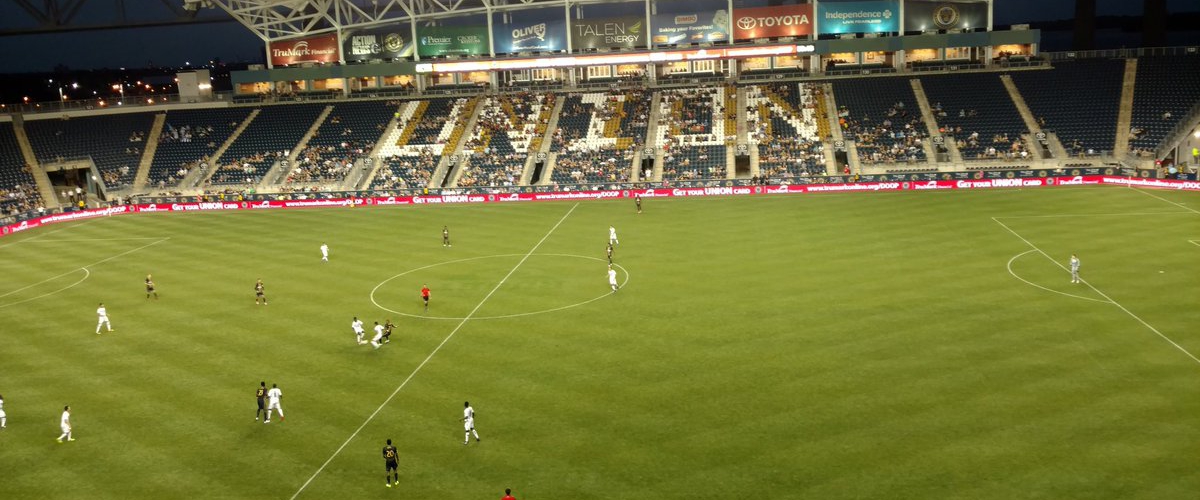 Chester PA: As MLS is on their International Break for World Cup Qualifing Matches, the Philadelphia Union took part in the US Open Cup as they took on the Harrisburg City Islanders from Talen Energy Stadium in Chester PA on Wednesday Night. The Union comes into this US Open Cup match off a Loss to New York city FC on June 3 while Harrisburg enters battle against the Union off a loss to Bethlehem on May 28.
Lineups:
Harrisburg:
https://twitter.com/city_islanders/status/875130015985397760/photo/1
Union:
https://twitter.com/PhilaUnion/status/875121918655025153/photo/1
The Union got ball to start the game and they would score in the 18th & 33rd Minute to take a 2-0 lead, Harrisburg gets on the board with goal in the 37th minute. the Union would take a 2-1 lead into halftime.
Harrisburg gets ball to start the 2nd half and the Union would add to the lead on goal in the 47th Minute. Both teams would have some good scoring chances. The Union would hold on for a 3-1 win over Harrisburg. The Date & Opponent for the next game in the US Open Cup is still TBA.
The Union will return to MLS Play on Sunday June 18 when they take on the New York Red Bulls while Harrisburg returns to USL action on June 17 at Charlotte.
Video:
Philadelphia Union Coach Jim Curtin:
https://www.youtube.com/watch?v=a5Z61FfFxl0
Philadelphia Union Derrick Jones:
https://www.youtube.com/watch?v=N74L--K6nxM
Philadelphia Union Marcus Epps:
https://www.youtube.com/watch?v=xgzxx_nZ0jc
---