Red Bulls Shock Union on Father's Day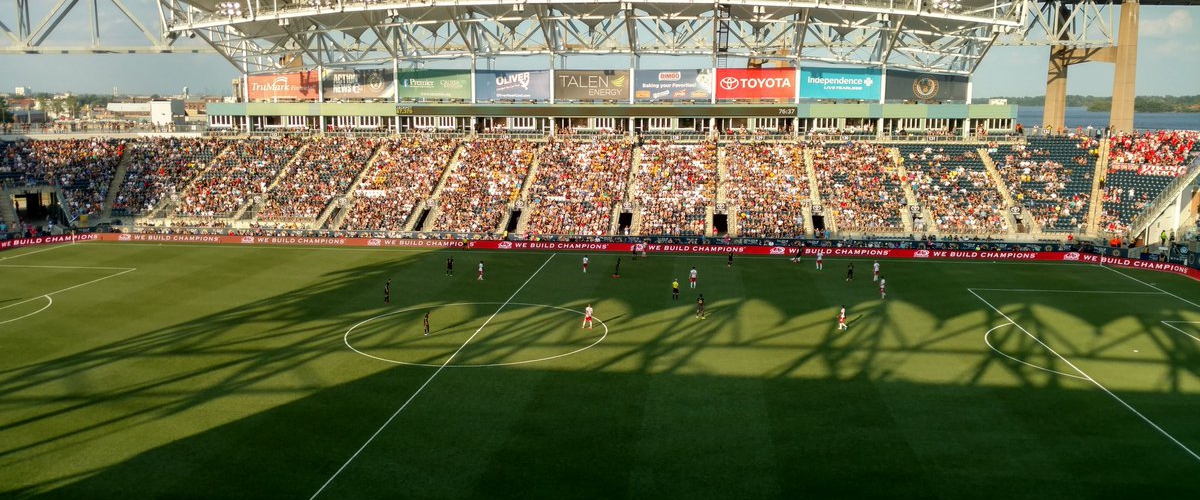 Chester PA; As the entire nation celebrates Fathers Day, the Philadelphia Union returned to MLS Action after playing in the US Open Cup as they took on the New York Red Bulls from Talen Energy Stadium in Chester PA on Sunday Afternoon. The Union enter this game off a win over Harrisburg in the US Open Cup but their last MLS game was a Loss to New York City FC on June 3 while the Red Bulls enter this battle against the Union off a loss to Montreal also on June 3.,
Lineups:
Philadelphia Union:
https://twitter.com/PhilaUnion/status/876532686084595712/photo/1
New York Red Bulls:
https://twitter.com/NewYorkRedBulls/status/876534919597608961/photo/1
The Red Bulls got the ball to start the game and both teams had some very good scoring chances and both goalies Andre Blake & Luis Robles were up for the test and also the referee was letting some things go. In the 30th minute the referee stopped the match for a hydration break due to the heat and humidity. The game would be scoreless in the 1st half.
The Union got the ball to start the 2nd half and they would try to keep the crowd in the game. In the 56th minute, a very questionable play happened as Union Derrick Jones would come down with a tackle and the referee made a fast decision to bring out a Red Card and Jones would be tossed from the match and the Union had to finish the match with 10 players for 40 minutes. The Red Bulls would make the Union pay in the 87th minute as Bradley Wright Phillips scores to make it 1-0 and then Phillips would score again in extra time as the Red Bulls take down the Union 2-0 and get a big 3 points on the road. With the Loss the Union now have to rebound as they take on DC United on June 24 while the Red Bulls look to extend their winning streak as they take on New York City FC also on June 24.
Video:
Red Card by the Union Derrick Jones, you be the Judge
https://matchcenter.mlssoccer.com/matchcenter/2017-06-18-philadelphia-union-vs-new-york-red-bulls/details/video/107541
Philadelphia Union Jim Curtin:
https://www.youtube.com/watch?v=dTuTbYUbm8M
Philadelphia Union Andre Blake:
https://www.youtube.com/watch?v=WYfA6ygPq34
Philadelphia Union Jack Elliott:
https://www.youtube.com/watch?v=txJmE5ImS5I
Philadelphia Union Harris Medunjanin:
https://www.youtube.com/watch?v=uPpKTAjHeBw
---