Union Shutout Revolution 3-0 on 4th of July Weeken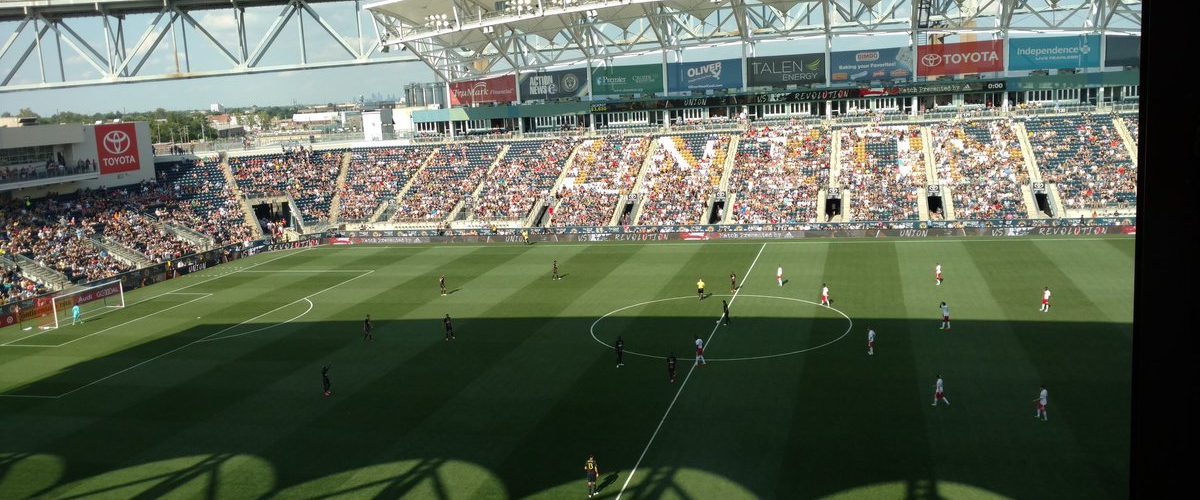 Chester PA: As the entire nation gets ready to celebrate the 4th of July, the Philadelphia Union look to get back to their winning ways as they took on the New England Revolution from Talen Energy Stadium in Chester PA, The Union Enter the game off a heartbreaking loss in penalty kicks against the New York Red Bulls on June 28 while the Revolution comes into battle against the Union off a loss to Chicago on June 17.
Lineups:
Philadelphia Union:
https://twitter.com/PhilaUnion/status/881605952801255425/photo/1
New England Revolution:
https://twitter.com/NERevolution/status/881608357081174016/video/1
The Union would start the game with the ball and they would strike early as the referee would rule a Penalty Kick as New England player hit the ball with his hand and CJ Sapong scored and the Union would lead 1-0. New England would try to get the score even up but Union goalie Andre Blake was up for the tesna d would make some big saves as the Union would lead 1-0 at halftime
New England got ball to start the 2nd half and the Union would add to the lead as llsinho would score in the 48th minute for 2-0 lead. Roland Alberg would enter the game in the 78th minute and on his first touch of the game he would score from inside the 30 yard out to increase the lead to 3-0. Andre Blake would continue to make the big saves . A crowd of 16,143 saw the Philadelphia Union pick up a huge 3 points as they shutout the Revolution 3-0. The Union look to build off this win as they head on the road to Sporting KC on July 6 while New England tries to get back to winning ways as they play New York Red Bulls on July 5.
Video:
Philadelphia Union Manager Jim Curtin:
https://www.youtube.com/watch?v=erTW3nfJ8tE
Philadelphia Union llsinho:
https://www.youtube.com/watch?v=lULOgTAtn_k
Philadelphia Union Goalie Andre Blake:
https://www.youtube.com/watch?v=02icqFlABYs
Philadelphia Union Harris Medunjanin:
https://www.youtube.com/watch?v=uN8ALAEg4zw
---