Why Seton Hall Is (Not?) The Best Team In The Big East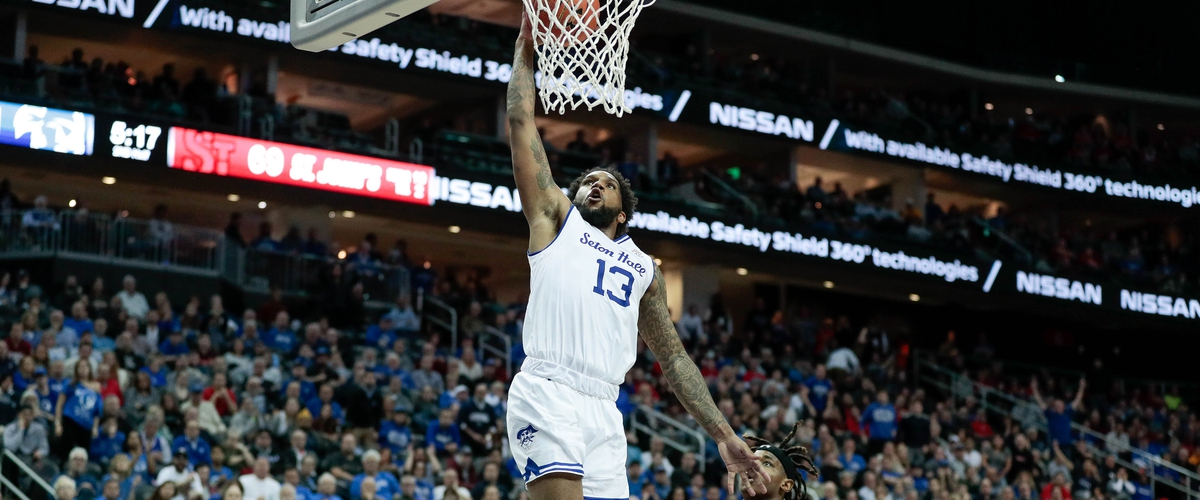 As the calendar turns to January, 2019 may be the "Year of the Pirate" within the Big East Conference. Losers of two of their first three games this season, the Pirates have now won 9 of their last 10, and along with Marquette, appear to have the greatest amount of momentum heading into conference play.
The Hall used some of that momentum to overcome a 12-point deficit with 9:45 left in the second half to defeat St. John's 76-74 in their conference opener last Saturday.
With a 10-3 overall record (1-0 Big East) heading into their next game at Xavier on Wednesday night (6:30 ET, FS1/FoxSportsGo.com) and no clear-cut first place team (challenge accepted, Villanova?), here are three reasons why Seton Hall is the team to beat this season in the Big East Conference:
1) "Inexperienced Confidence": Picked to finish 8th in the preseason coaches poll, the consensus on SHU's 2018-2019 squad was that losing four starters from a '17-'18 squad that won an NCAA Tournament game was too much to overcome in one year.
Inexperience certainly contributed in losses at Nebraska and home against Saint Louis in mid-November. Quincy McKnight was acclimating to being Seton Hall's point guard/lead perimeter defender after playing a much different role at his previous school (Sacred Heart). Coach Willard was still working out his rotation and was looking for more balanced scoring after teams put sole focus on stopping Myles Powell.
McKnight now boasts an assist to turnover ratio of nearly 2:1 and the Pirates currently have four players averaging 9.2 ppg or better (including McKnight and excluding Powell's 22.5 ppg). As evidenced by Myles Cale's game-winning triple vs. Kentucky at MSG and Sandro Mamukelashvili's pass to Shavar Reynolds for the game-winning three against St. John's, this team is now confident sharing the basketball and is not afraid of the big moment.
2) Battle Tested Scheduling: According to KenPom (more on KenPom another time), Seton Hall's non-conference strength of schedule ranks third out of all Big East teams. They have seen a raucous road environment (@Nebraska- L), five star recruits (Kentucky- W), an under-the-radar good team (Saint Louis- L), two ACC opponents (Miami- W, Louisville- L) and two Big Ten opponents (Rutgers- W, @Maryland- W) to highlight the last two months. SHU has gone 5-2 in games decided by six points or fewer. This team is as battle tested as any team Kevin Willard has coached going into conference play.
3) Myles Powell: Next to Marquette's Markus Howard, there may not be a better scorer in the Big East than the 6'2 junior from Trenton. Powell's ability to score both inside and out are matched by few in college basketball. He is not afraid to take the big shot down the stretch of games, yet is willing to defer if his teammates have a better look. The Pirates have taken his lead-by-example style to exceed expectations thus far and must continue to play team basketball if they are to maintain this success through March.
One thing I can almost guarantee: this team will exceed the 8th place preseason prediction.
---