College Basketball Notebook: Big East Edition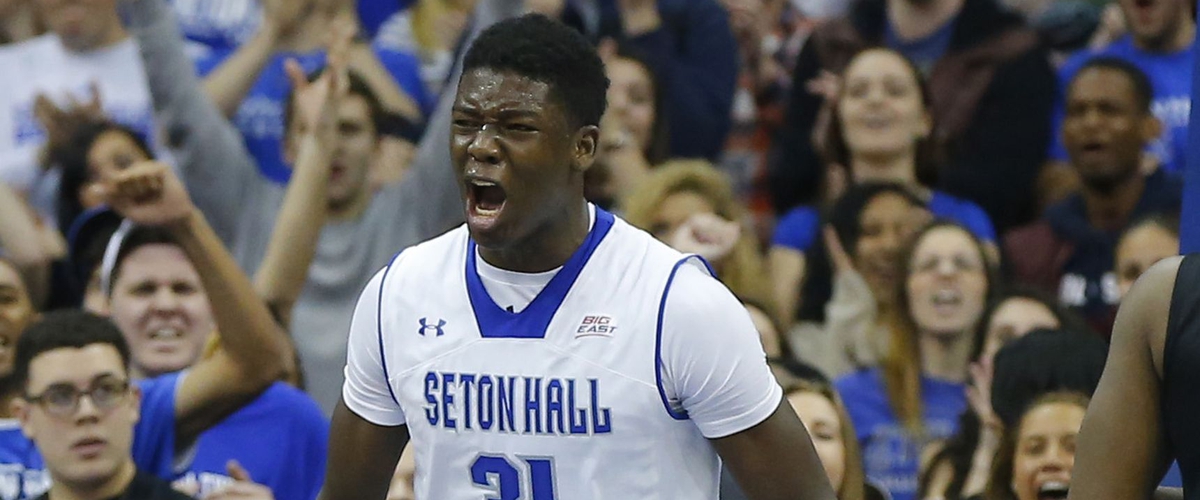 -Welcome to the third edition of our college basketball breakdown series, where we go in-depth in some of the major conferences, and take a look at the top mid-major teams. For those of you who don't follow us on twitter (and you should, @BeastlineSports), we have announced that we will be reorganizing our college basketball series. We have already gone in-depth on the ACC and American conferences, and we will still be doing in-depth articles on the Big East, Big Ten, Big 12, Pac-12, and SEC, while doing a whole separate article for mid-major teams. This is a change from our previous plan of doing separate articles for the A-10 & WCC, but upon further evaluation, we realized outlining conferences where 90% of the teams have a slim-to-none chance at the tournament would just be wasting our readers' time (and ours). Let's dive in to the Big East conference, arguably the best in the country.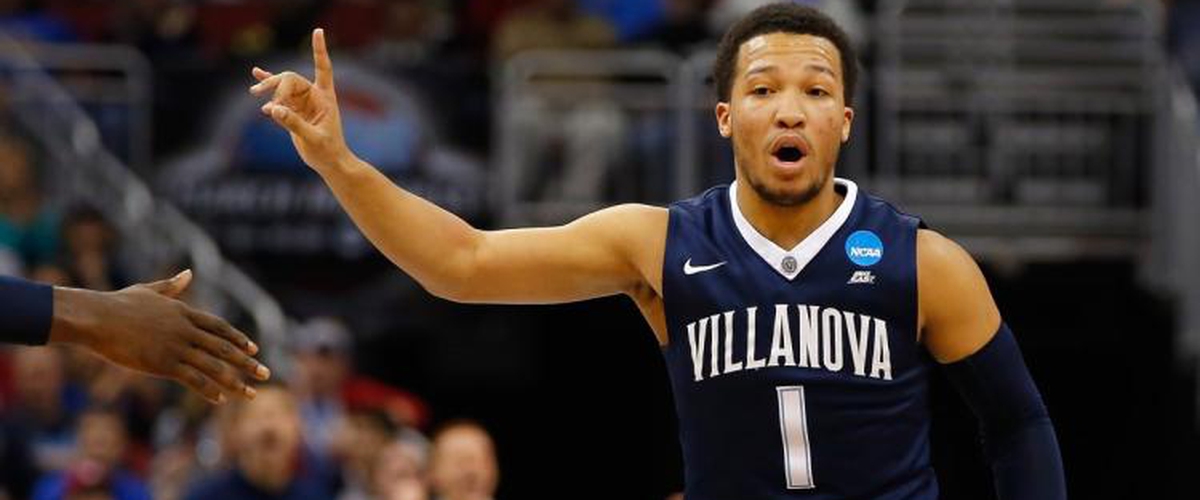 Big East: The Top-Tier
#1: Villanova Wildcats (19-1, 6-1):
-The Villanova Wildcats have been one of the few constants in a rocky college basketball season, as the Wildcats have been thoroughly impressive this season. Outside of their lone hiccup against a solid Butler team at Hinkle Fieldhouse (which is a top-10 atmosphere in college basketball), the Wildcats have dominated the college basketball landscape, as just 4 of their wins have been by a margin of single digits. The Wildcats are led by star point guard Jalen Brunson (18.8 PPG, 5.2 APG, 3.1 RPG), who is absolutely in the National Player of the Year discussion, along with potential lottery-pick Mikal Bridges (16.7 PPG, 6.2 RPG, 2.1 APG, 1.9 SPG, 1.2 BPG). The Wildcats not only have two of the best players in the Big East conference, but they also have a lot of depth, including Donte DiVincenzo, Eric Paschall, Omari Spellman and Phil Booth, who unfortunately was just diagnosed with a broken hand. Villanova might be the best team in the country, and although I'm never fully sold on a Jay Wright team (Villanova consistently underwhelms in the tournament, outside of their title in 2016), this might be the year where I pick Villanova to make a deep run.
Key Statistics:
-Efficiency and execution is the name of the game for the Wildcats, as Jay Wright's teams are consistently among the best coached teams in the country. Villanova ranks 6th in the country in FG%, 7th in 3-PT%, 36th in FT%, and 11th in turnovers per game. The Wildcats consistently get good looks, they value each possession, and they make their shots; that all adds up to a deadly offense. Villanova is also one of the top teams in the country in assists per game (16th in the NCAA), and a leader in the assist/turnover ratio (3rd in the NCAA). It's so hard to stop this Villanova offense, and opponents might be better off praying that the Wildcats have an off-shooting night.
-As good as the Wildcats are on offense, they are also very good on the defensive end of the ball. Villanova ranks 84th in the country in scoring defense (they allow 68.5 PPG), but that number doesn't tell the whole story. Opponents shoot 42.6% from the floor against Nova (ranks 120th in the NCAA), and they hold opponents to 32.0% 3-PT shooting (56th in the NCAA). The Wildcats aren't necessarily dominant on the defensive end, but their offense is so efficient that "very good" on defense should be good enough for Villanova this season. Additionally, the Wildcats are so well-coached, evident by their ability to defend without fouling (34th in the country in fouls per game, 3 players have fouled out for the season).
-This is one of the more dangerous teams Jay Wright has had in his tenure at Nova, thanks to their incredible balance, and depth. Six players for the Wildcats average double figures in scoring, and 8 players average 10+ MPG. This tremendous depth and balance makes losing a player, such as Phil Booth, not as painful. While Booth will be tough to replace for the next few weeks (he averages 11.6 PPG, 3.3 RPG & 3.2 APG and is a phenomenal leader), Jay Wright has the confidence in guys such as Donte DiVincenzo, freshman guard Collin Gillespie, and possibly even Jalen Brunson could get even more minutes.
#8: Xavier Musketeers (19-3, 7-2):
-The Xavier Musketeers were a surprise elite-8 team last season, as they somehow made a magical tournament run despite faltering late in the season, and losing their star point guard Edmond Sumner to injury. However, that run last season has made Xavier stronger this year, as the Musketeers have been flying high all season. Xavier has three losses this season, and all three are quality (Arizona State, @ Providence, @ Villanova). Xavier has a really talented team, and could make another deep tournament run. For Chris Mack's team, it all starts with his star senior Trevon Bluiett (18.9 PPG, 5.7 RPG, 2.7 APG), who will easily be first-team all Big East. Add in professional pest J.P. Macura (13.0 PPG, 4.3 RPG, 3.3 APG, 1.5 SPG), and Enes Kanter's younger brother, Kerem (10.0 PPG, 5.5 RPG), and Xavier has three really good players who all average double-figure scoring. Xavier has a deep frontcourt, as Sean O'Mara, Kaiser Gates, Tyrique Jones, & Naji Marshall can all give Chris Mack big minutes either in the starting five, or off the bench. Sophomore point guard Quentin Goodin, who replaced Edmond Sumner last year and did a fine job, has continued his strong play this season, averaging 5.3 APG. His play will be key for Xavier to make another magical tournament run.
Key Statistics:
-Similar to Villanova, Xavier shoots the ball at an extremely impressive clip, as the Musketeers rank 14th in the NCAA in FG% (50.0%). The Musketeers also rank 21st in FT%, and actually rank in the top-10 for most free throw attempts in the NCAA. That, in particular, is a very important statistic, as free throw shooting can win, or lose a game in March. Trevon Bluiett, J.P. Macura, and Kerem Kanter all shoot 76% or better from the foul line, with Macura & Bluiett both above 80%. Having their senior leadership (Bluiett & Macura), and their experience in big games, their clutch free throw shooting might very well help them win a game in March.
-Xavier has one of the best rebounding teams in the nation, as they rank 15th in the NCAA in rebound margin (+7.6), and they rank 36th in the country in defensive rebound percentage (they rebound 77.1% of opponents' misses). Rebounding is huge for Xavier, and Chris Mack can feel comfortable knowing his top-5 scorers all average at least 4.3 RPG. Having guys with the tenacity of Kaiser Gates, Tyrique Jones, Trevon Bluiett & Kerem Kanter all hitting the glass must allow Chris Mack to sleep well at night.
-The Musketeers, surprisingly, aren't a top-tier defensive team this season, as they rank 110th in the nation in defensive efficiency. Looking at Xavier's schedule this season, in their three losses, the Musketeers have allowed an average of 90.67(!) PPG, which would rank as 3rd worst scoring defense in the nation if that was their season mark. While that number is somewhat excusable as they played Villanova (1st in offensive efficiency) & Arizona State (13th in offensive efficiency), it is still inexcusable for a team such as Xavier, who is arguably a top-10 team in the country. On the flip side, in their signature wins against Cincinnati, Baylor, Creighton, Butler & Seton Hall, Xavier has allowed 70.4 PPG, which would rank 132nd in the nation, or a little above average. Defense is the key for Xavier this year.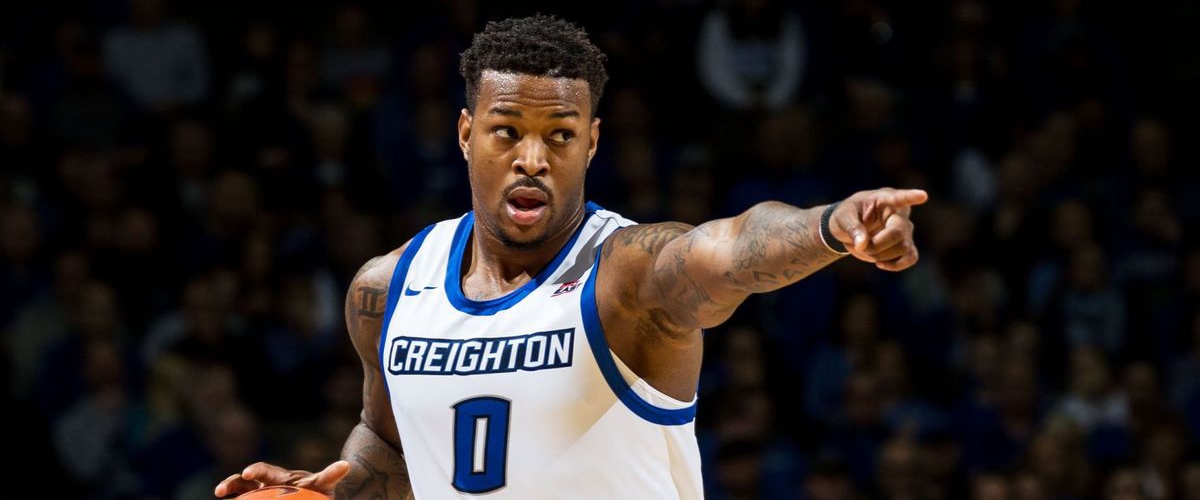 Big East: The Mid-Tier
Seton Hall Pirates (15-5, 4-3):
-Preseason, I picked the Seton Hall Pirates to be in my Final Four (along with USC, Michigan State & Miami, so not looking too good right now), and while I still believe in Seton Hall, I'm not sold, yet. Seton Hall had the majority of their team from last year returning, and that's always an important criteria for me to identify potential title contenders. The Pirates have been up-and-down this season, as they have lost to Rhode Island (by 1), Rutgers, Marquette (by 20 on the road), Creighton (by 17 on the road) and Xavier. While you can excuse four of those losses (conference road games are never easy), it does show how inconsistent the Pirates are, especially considering Seton Hall has beaten Texas Tech, Louisville, Creighton (at home), and an extremely impressive win at Butler. Seton Hall has four really good players, and the headliner is senior forward Angel Delgado (13.4 PPG, 11.7 RPG), aka the walking double-double and one of the best rebounders in basketball. Desi Rodriguez, Myles Powell and Khadeen Carrington all average double figures scoring as well, making Seton Hall a dangerous team. The Pirates dominate the glass (60th in rebound margin, 14th in offensive rebounding %), but they will have to improve their horrific free throw shooting (66.7%, 301st in the NCAA), if they want to be a threat come March.
Creighton Blue Jays (16-5, 6-3):
-The Creighton Blue Jays have a pretty solid team, and having a player the caliber of Marcus Foster (19.5 PPG, 3.4 RPG, 2.8 APG) certainly helps. Junior guard Khyri Thomas (14.3 PPG, 4.1 RPG, 3.0 APG), gives the Blue Jays one of the better backcourts in the nation, but losing their third-leading scorer Martin Krampelj for the season stings. As a matter of fact, it is the second straight season the Jays have lost one of their key players to a season-ending injury. While Creighton might experience a drop-off without Krampelj, their resume is impressive enough to propel them into the tournament, as they have wins against Butler, Seton Hall, UT-Arlington, Northwestern, UCLA & Nebraska. The Blue Jays have one of the most explosive offenses in college basketball (8th in scoring offense, 12th in FG%, 37th in FT%, 62nd in 3-PT%), and they are phenomenal on the defensive glass (Creighton ranks 6th in defensive rebound percentage). The Jays have a lot of success in all facets of the game, but their lack of an interior presence (Creighton only averages 2.5 BPG, ranked 289th in the NCAA) could come back to bite them later on in the season, especially if they were to face some penetrating guards.
Providence Friars (14-7, 5-3):
-Currently, I'd probably think that Providence would be right on the bubble if the season ended today, as their resume is solid, but not outstanding. Ed Cooley is a tremendous coach, and has done a fantastic job this year with the Friars, making them a really solid team. Providence has solid wins against Washington, Boston College, Butler & Creighton, and a signature win against Xavier. Losing to UMass and Marquette at home doesn't help, but it isn't their death blow either. Providence has one of the most underrated players in the country in forward Rodney Bullock (16.0 PPG, 6.6 RPG), and stud point guard Kyron Cartwright (11.6 PPG, 6.4 APG, 3.1 RPG). The Friars really are a well-balanced team and have solid depth, and it should help them win some games later in the year. Providence has to improve on the glass (they rebound just 71.6% of their opponents misses, which ranks 240th in the NCAA), but their solid play, along with their ability to defend against the 3-PT shot (opponents shoot 31.1%, the 32nd worst-mark in the league), gives the Friars a chance to get an at-large bid.
Butler Bulldogs (14-7, 4-4):
-Butler probably has a better chance to get an at-large bid than Providence, but I rate the Bulldogs behind the Friars since Butler lost their lone meeting so far. The Bulldogs have an impressive resume, as they boast wins against Ohio State & Villanova, and three of their four losses in conference play have been against opponents who were ranked at the time. Considering coach Chris Holtmann left so late in the off-season, it really is remarkable how well Butler has played. Kelan Martin (19.7 PPG, 6.5 RPG) & Kamar Baldwin (16.0 PPG, 5.3 RPG, 3.0 APG, 1.7 SPG) form one of the best duos in the Big East, and having supporting players such as Paul Jorgensen, Tyler Wideman & Sean McDermott gives the Bulldogs quality depth as well. Butler does a good job taking care of the ball (11.3 TOPG, 27th best in the NCAA), and are a phenomenal defensive rebounding team (34th best in defensive rebounding percentage). The Bulldogs would ideally like to be a better defensive team (they rank 118th in defensive efficiency) and opponents shoot 44.6% from the floor, which isn't great. If the Bulldogs can tighten up on defense, they can potential go on a magical run.
Marquette Golden Eagles (13-7, 4-4):
-The Marquette Golden Eagles are explosive offensively, and they will sink or swim based on their offense. If the season ended today, Marquette is probably a tournament team, but they could still use a few more resume boosting wins. Marquette's backcourt is electric, as Markus Howard (22.1 PPG, and a beast of the night recipient) & Andrew Rowsey (20.1 PPG), can light it up. A little bonus stat here, Markus Howard is shooting 96.7% from the free throw line this year, and missed his first two free throws of the season Wednesday. Marquette has the 16th best offense in efficiency terms, and 46.8% of their shots are of the 3-PT variety. Marquette ranks 5th in FT% as well, which will absolutely help them put teams away. Marquette has to improve defensively (they rank 260th in defensive efficiency), as opponents score 1.049 points per possession, and they rank 289th in opponents TS%. Those are extremely poor numbers, and it should come back to bite them either in the tournament, or in the regular season. If Marquette goes cold from the floor, it'll be hard for them to win games.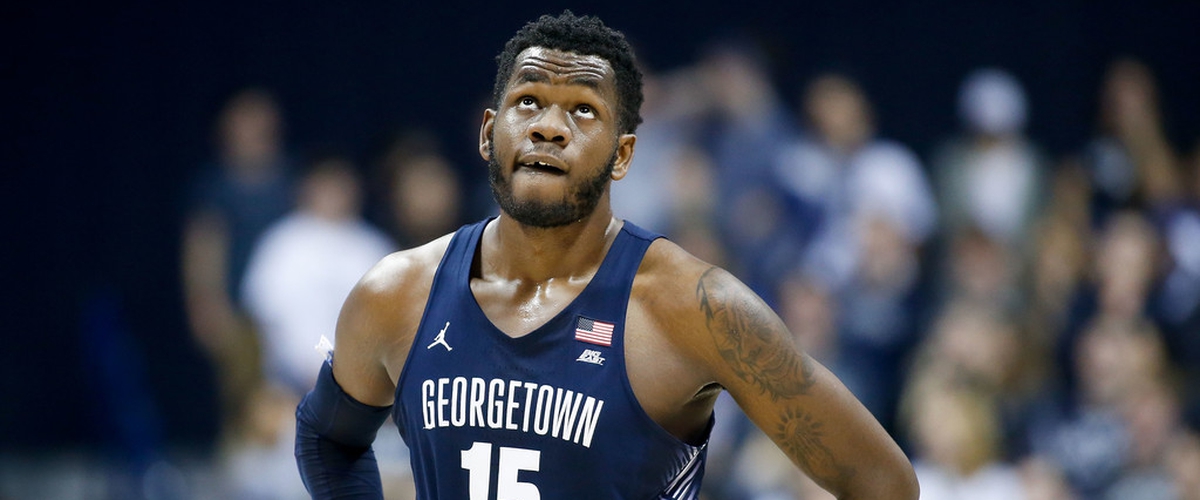 Big East: Fringe/Non-Contenders
Georgetown Hoyas (13-7, 3-6):
-Truthfully, the remaining three teams aren't much of competitors in the conference, but they aren't terrible either. That's why I lumped them all together as fringe/non-contenders. Georgetown, under Patrick Ewing, played a cupcake non-conference schedule, which is why their record is deceiving. However, the Hoyas should've beaten Syracuse at home (which would have given them a solid win and an 11-0 record in non-conference play), and that game showed us that Georgetown isn't an awful team. The junior frontcourt duo of Jessie Govan (16.7 PPG, 10.6 RPG) & Marcus Derrickson (15.6 PPG, 7.5 RPG), is pretty damn good, and both should return to school next season. As a matter of fact, Georgetown should have their six leading scorers all back for next season, and they have one 4-star recruit, and two 3-star recruits coming in next year (based on 24/7 sports recruiting rankings). Georgetown is a team on the rise, and they might compete next year.
St. John's Red Storm (10-11, 0-9):
-I was a believer that St. John's might be a tournament team this year, but those thoughts went out the window when St. John's started conference play 0-9, including an awful 17-point loss to DePaul. However, looking at the rest of their schedule, St. John's has lost games to Missouri, Seton Hall, Creighton (twice), Xavier, Georgetown (twice) and Villanova by an average of 5.6 points! In other words, the Red Storm are close, but not quite there yet. Losing stud sophomore Marcus LoVett due to injury was a brutal blow for the Red Storm, even though Shamorie Ponds (20.0 PPG, 5.2 RPG, 4.8 APG) has been magnificent. If Ponds & LoVett both return next season, along with Justin Simon (a transfer from Arizona), Marvin Clark Jr., and Tariq Owens, then St. John's will be one of my favorite sleeper teams for next season.
DePaul Blue Demons (9-11, 2-6):
-DePaul has a beautiful new arena, but they still haven't found success on the hardwood. DePaul's time will come, and they are trending up, which is awesome news for the Blue Demons' faithful. Junior wing player Max Strus (18.3 PPG, 5.3 RPG, 2.6 APG) has been fantastic, and along with junior guard Eli Cain (11.8 PPG, 4.1 APG, 3.8 RPG), could give DePaul a very nice 1-2 punch next season. Additionally, good for DePaul for giving themselves a very challenging non-conference schedule this year, as they faced off with Notre Dame, Michigan State, and went to the PK80 tournament where they met Oregon. Games like those are what makes players better, and although their record suffered from it, credit to the Blue Demons for not shying away from a challenge.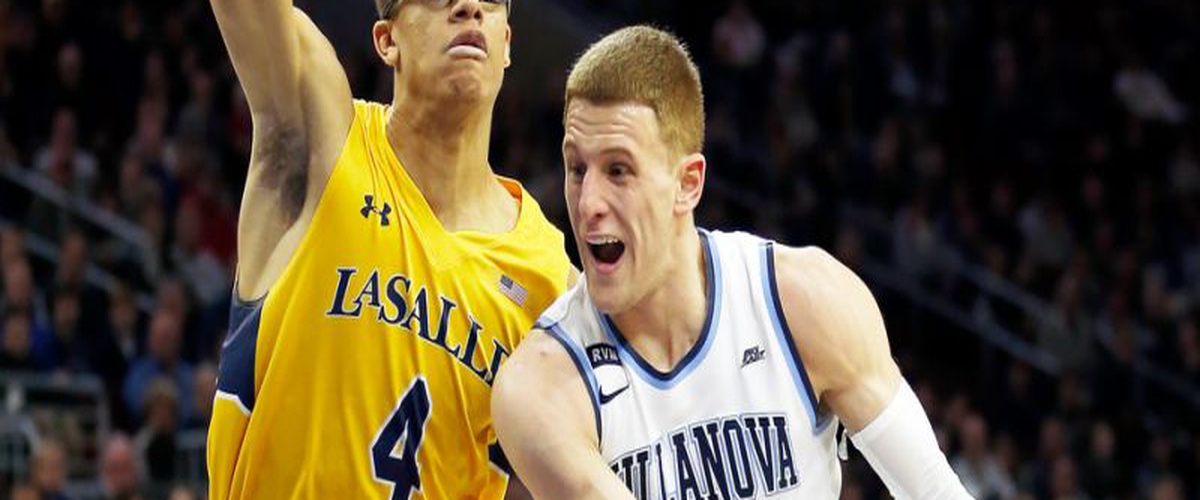 Big East: Players to Watch
1. G-Donte DiVincenzo (Villanova Wildcats, Redshirt Sophomore)
-With the news that Villanova will be without Phil Booth for a while, the Wildcats are going to need some players to step up. Donte DiVincenzo is the main candidate here, and he has shown in the past, an ability to be an impact player for Nova. For the season, DiVincenzo is averaging 13.2 PPG, 4.5 RPG, 3.0 APG while shooting 49.5% from the floor and 43.1% from 3-PT range. DiVincenzo can get hot in a hurry from the perimeter, and be a lethal scorer. Without Booth, the Wildcats have roughly 12 points, 3 rebounds and 3 assists to fill, and they're going to need DiVincenzo to soak up a lot of those numbers. DiVincenzo has scored double figures in 11 straight games, and has shown the upside to grab 7-8 rebounds. He'll have to step up for Villanova to continue this hot streak.
2. F-Desi Rodriguez (Seton Hall Pirates, Senior)
-Seton Hall, who I mentioned as being the pillar of inconsistency, needs their leading scorer to be a constant. Desi Rodriguez is very talented, evident by his stats (17.6 PPG, 5.1 RPG, 2.1 APG, 50.4% FG, 36.3% 3-PT), but he doesn't always show up. In Seton Hall's losses this season, Rodriguez has averaged 12.2 PPG, 2.6 RPG, 1.4 APG (he had 0 assists in 3 games), and 3.2 TOPG, while shooting 45.7% from the floor. Those numbers are awful, and in their loss at Creighton, he was benched early, and called out his coach over social media for it. The Pirates are a very good team when Desi Rodriguez is playing well, engaged, and smart, and their tournament hopes are going to depend on his consistency. Do I think he'll turn it on in time for the NCAA Tournament? Yes, although I am concerned. These next few weeks will be key for him, and the Pirates.
3. G-J.P. Macura (Xavier Musketeers, Senior)
-It seems like every year in college basketball, we have players that seem as if they've been playing college ball for 20 years. Throughout the years, we've had guys like Perry Ellis, Ryan Arcidiacono, Kevin Pangos, Kennedy Meeks, etc. This year, it seems as if J.P. Macura is that guy. Many consider Grayson Allen the most-hated player in college basketball (I, personally love Grayson Allen), but J.P. Macura might be in that conversation as well. Macura is that typical dude who you love if he is on your team, but can't stand if he isn't. Whatever Macura's reputation might be, he can play, evident by his 13.0 PPG, 4.3 RPG, 3.3 APG & 1.5 SPG, all while shooting 47.1% from the floor and 37.7% from 3-PT range. Macura is a pesky defender, and he is such a solid player to pair with Trevon Bluiett, and Macura is a huge reason why Xavier has been so successful. Macura can explode scoring (he had 27 against Seton Hall on Saturday), and his scoring production will be a key thing to watch going forward.
4. G-Sam Hauser (Marquette Golden Eagles, Sophomore)
-Marquette, as we detailed earlier, is not a great defensive team, and relies heavily on Markus Howard & Andrew Rowsey to score. Sam Hauser is the glue guy for this team, as he averages 14.6 PPG, 5.8 RPG and 2.7 APG, while shooting 50.8% from the floor and a cool 50.0% from three. Hauser, who is 6'8 and the Golden Eagles leading rebounder, is essential in making sure an undersized Marquette team stays competitive on the glass. Hauser hasn't had a single game this year with 10 rebounds, but he's been a model of consistency for most of the season. Hauser's key will be staying out of foul trouble, as he is a player that needs to get into a solid rhythm to make an impact. Sam Hauser is a real name to watch going forward, as he has averaged 16.2 PPG and 6.6 RPG over his last five. Hauser is trending up, and will need to play a big role over the final few weeks of the season for Marquette to secure an at-large bid.
5. G/F-Ronnie Harrell Jr. (Creighton Blue Jays, Junior)
-I mentioned earlier that the loss of Martin Krampelj is huge for the Blue Jays, as his 11.9 PPG & 8.1 RPG won't be easy to replicate. Creighton currently ranks 6th in defensive rebound percentage, and Krampelj was a huge reason why. Ronnie Harrell Jr. figures to be the man who has to step up the most for the Jays, as he is their second leading rebounder (6.8 RPG), and can play a perimeter style (he shoots 40.5% from 3-PT range). In the two gams Creighton has played without Martin, Harrell Jr. has played 30 & 31 minutes, above his average of 25.6 a night. In those two games, Harrell has had a stat line of 7/8/4 in a loss to Providence, and 3/4/2 in a win against St. John's. Ronnie has to step up for this team, but his first two games with extended minutes weren't encouraging. Luckily, he has plenty of time to find his groove again, but they'll need him tomorrow night against Georgetown, who has a monster frontcourt of Jessie Govan and Marcus Derrickson who can both really rebound the basketball.
Big East: Key Upcoming Games to Watch
Sunday, January 28:
#1 Villanova Wildcats @ Marquette Golden Eagles (1:00-FOX)
-This should be a fun, high-scoring duel in Wisconsin on Sunday. Marquette can light it up, and they usually play Villanova very tough at home. While I usually pick the home team in conference games, I can't do that here. Marquette is a bad defensive team, Villanova is arguably the best offensive team in the country. If Marquette wants to win, they better pray that Villanova misses a lot of open looks, and that Markus Howard & Andrew Rowsey combine for 50+.
Prediction: Villanova (89-75)
Wednesday, January 31:
Providence Friars @ Seton Hall Pirates (7:00-FS1)
-This is an important game for the seeding purposes of the Big East Tournament, although I don't believe this game will be extremely close. Here's the important statistic; Providence ranks 240th in defensive rebounding percentage, Seton Hall ranks 14th in offensive rebounding percentage. I picture Angel Delgado having a 20-20 game, as the Pirates get a very important win at the Prudential Center.
Prediction: Seton Hall (72-59)
Butler Bulldogs @ Marquette Golden Eagles (9:00-FS1)
-I think this will be a great game, as both of these teams are evenly matched and need a win. This should also be a great battle between Kamar Baldwin & Markus Howard. Both of these teams struggle defensively, which means we could be in for a high-scoring affair and a lot of made shots. These teams play at a similar pace, so I think both of these teams will be very comfortable in this game. In a game where these two teams are evenly matched, I tend to side with the home team.
Prediction: Marquette (79-74)
Thursday, February 1:
Creighton Blue Jays @ #1 Villanova Wildcats
-Villanova is an electric team, and they're nearly impossible to stop. Creighton will still be trying to adjust without Martin Krampelj, and they'll be heading to a tough environment to face off against the number one team in the nation. Creighton has the backcourt to matchup against Villanova, but the question is if they have the depth.
Prediction: Villanova (77-62)
-That's all for today, and tomorrow is a fun day of some awesome college basketball, so make sure to tune in! Big Ten notebook is coming next!
---