An Incomplete Offseason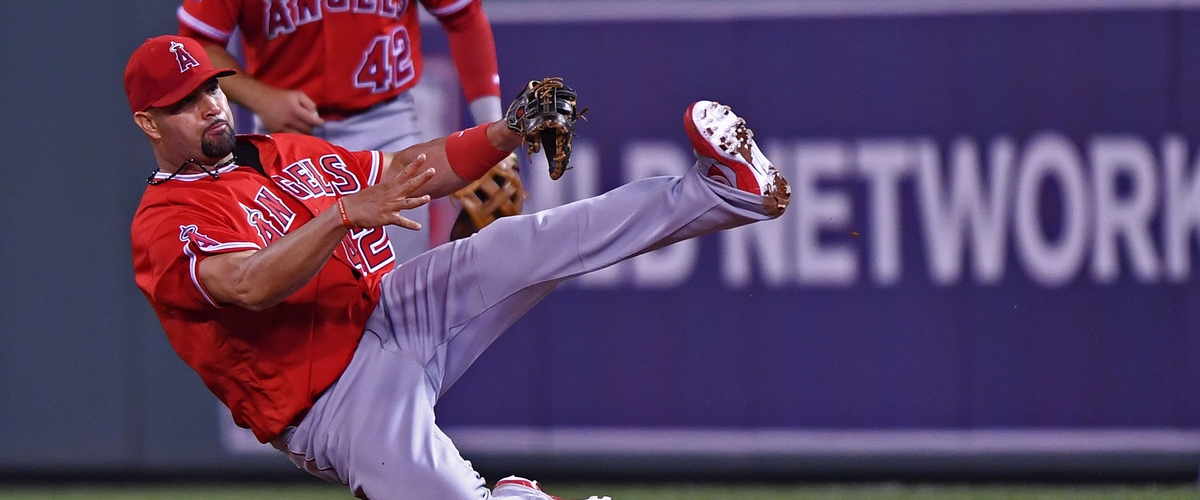 The Angels entered the 2017 season in need of a lot of help. After a 2016 season filled with season ending injuries to the starting pitching staff including 3 ulnar collateral ligament (UCL) tears to Garrett Richards, Andrew Heaney and Nick Tropeano, and a season ending shoulder surgery to CJ Wilson, the Angels needed to revamp their starting pitching staff if they had any shot of competing in 2017. Unfortunately for Angels fans and management, the 2017 season will look a lot like the 2016 season as starting pitching was not adequately addressed by General Manager Billy Eppler who focused more on position player needs. Already 3 weeks into the baseball season it's time to evaluate the Angels front office and the new acquisitions made this offseason.
Major Needs: Starting Pitching, Relief Pitching, Left Field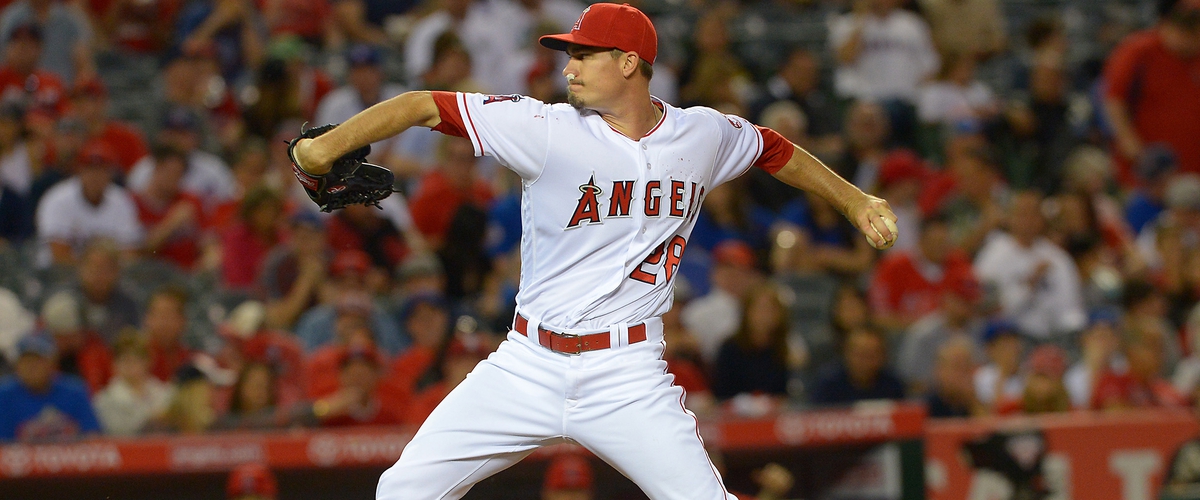 Starting Pitching
See 4 season ending injuries to starters above
Relief Pitching
Ranked 28th in saves
Ranked 7th worse opposing batting average, hits and homeruns
Ranked 27th in strikeouts
Left Field
Daniel Nava and Craig Gentry originally brought in to fill the void in 2016
Ended up being a mix of Rafael Ortega, Jefry Marte and Todd Cunningham
Acquisitions
Kole Calhoun #56 - Right Fielder (3-year; $26,000,000)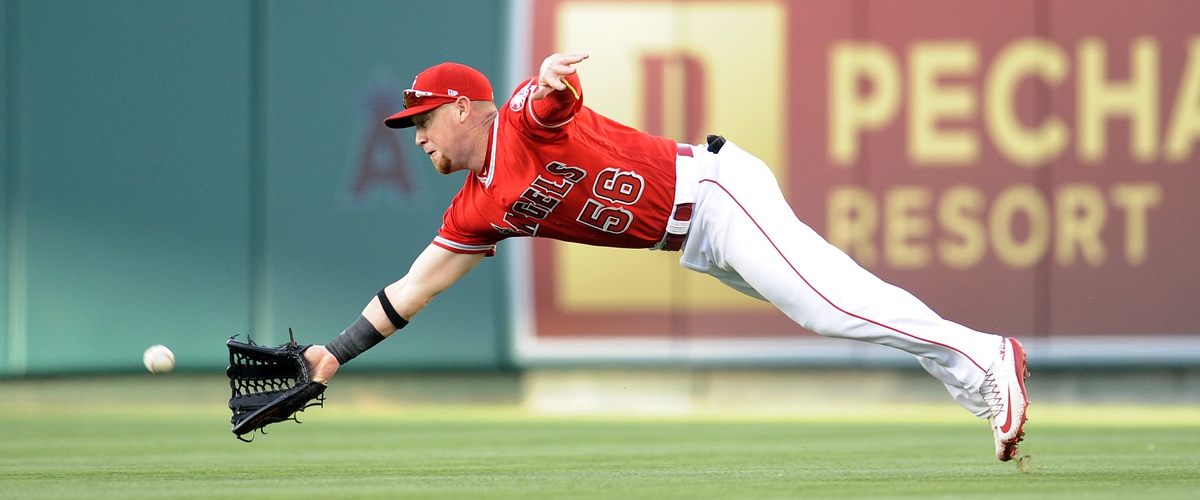 One of the best moves that the Angels made this offseason was signing their sure handed defensive player Kole Calhoun. Having been up for arbitration for 2 straight seasons, the Angels secured their right field spot for the next three years as Kole has proven consistently to hold down his position in right. Coming off a year removed from his Gold Glove Award in 2015, Calhoun should continue to get the job done with his glove for one of the best defensive outfields in the league while providing productive offensive numbers.
Garrett Richards #43 - Starting Pitcher (1-year; $6,850,000)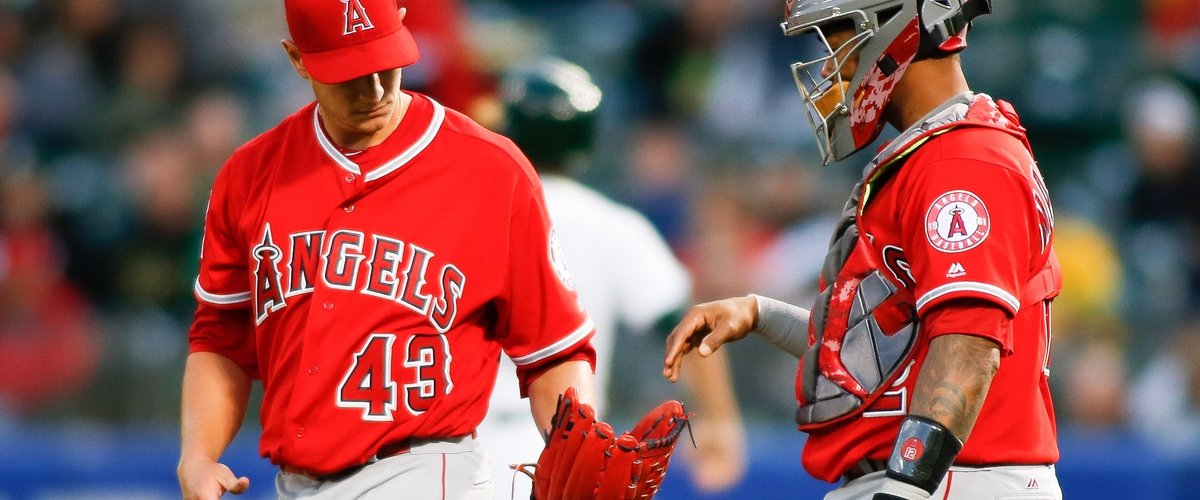 After an early and disappointing end to last season, Richards is hopeful that rehab to his high-grade UCL tear will result in a longer 2017 season, where he sits atop of the rotation when healthy. However, given the the recent string of bad luck for Angel starters, 2017 hasn't started off that well for Richards as he has been sent down to the 60-day DL. Given the early positive signs of his rehab before the season, the Angels exercised Richards 2017 option with the optimistic hopes that Richards can make a difference in 2017 and avoid Tommy John surgery. Hopefully with the rest on the DL, Richards is able to make an appearance this season without risking further damage.
Matt Shoemaker #52 - Starting Pitcher (1-year; $3,325,000)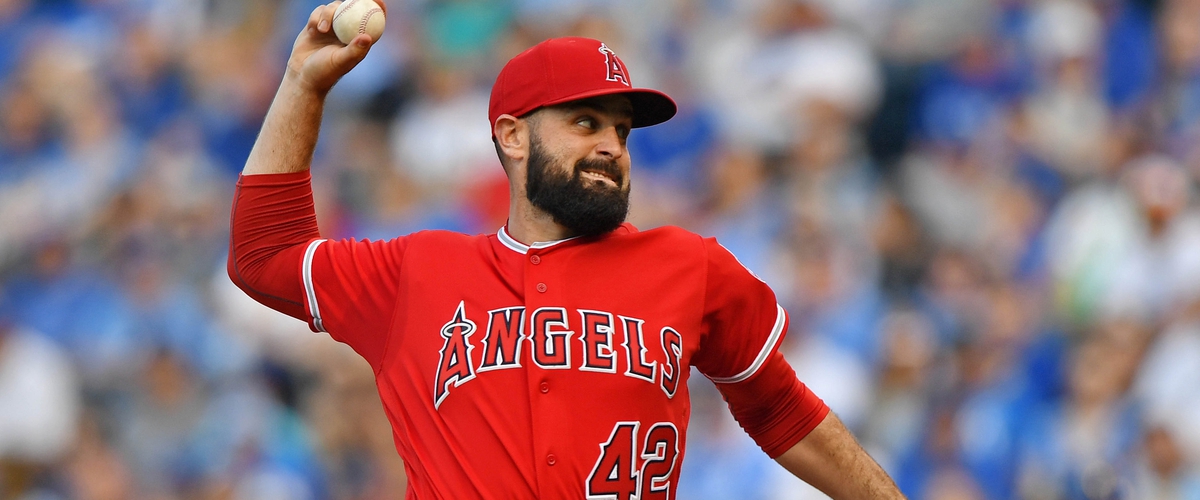 While pressed for wins a season ago due to the lack of run support, Shoemaker was by far the most consistent player in the starting rotation posting a team best 3.88 ERA, 143 SO and least amount of walks 30 (for Angel starters with 20 or more starts). There were some question marks of how Matt would recover psychologically after being hit in the head from a comebacker in Oakland that ended his season, however he has shown resilience and looks to be back on track to his 2016 form. The Angels needed to sign Shoemaker as the only reliable starter in the rotation. Hopefully with a bit more run support Shoemaker can rack up 15 wins.
Yunel Escobar #0 - 3rd Baseman (1-year; $7,000,000)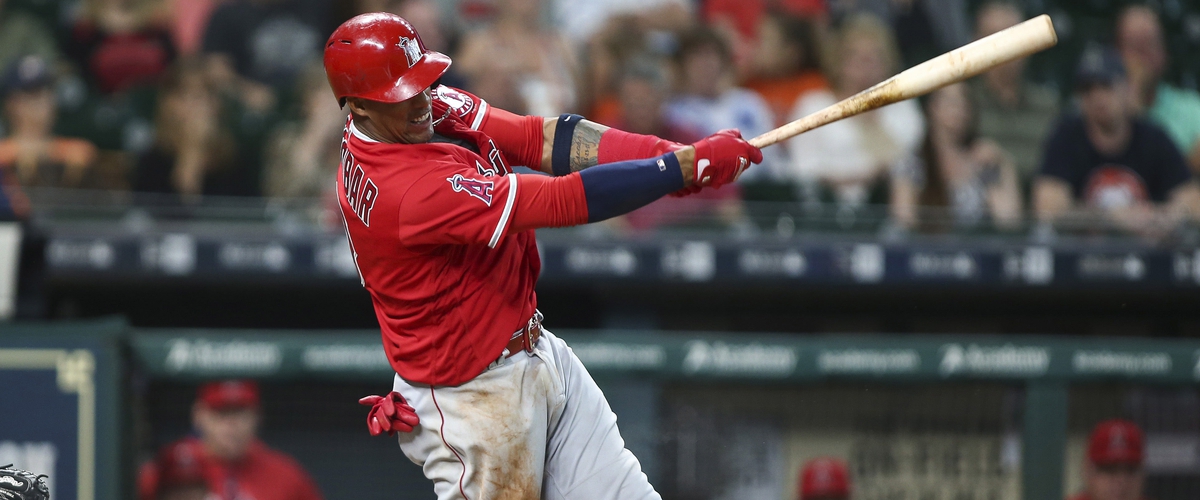 The case for and against Yunel Escobar is compelling. While he batted over .300 in 2016, there really wasn't another offensive category that jumps off his stat line. Additionally, his defensive play leaves a lot to be desired from with a team leading 19 errors. Given the lack of available quality third basemen on the open market this offseason, if the Angels want to upgrade at 3rd base, they are better off working out a trade. Signing Yunel solves the answer for this year, but if I were Billy Eppler, I would still be shopping around for a more reliable defensive player with power numbers.
Traded Victor Alcantara (Pitching Prospect) for Cameron Maybin Left Fielder (1-year; $9,000,000; last year of his 5-years; $25,000,000)
Fresh off the disappointing season, the Angels wasted no time trying to solve their left field conundrum by trading for Maybin from Detroit. Batting a career high .315 in 94 games a season ago for the Tigers along with 65 runs and 15 steals, the Angels are hopeful that Maybin can put up similar numbers as the everyday starter for the ball club which would be a major upgrade considering the lack of production in left field for almost a decade since Garrett Anderson. While I am skeptical of Maybin's long-term feasibility, as he is making $9 million this year, the Angels wanted to get be aggressive with a more secure option in their mind. For the Angels sake, they will be happy with Maybin if he can put up averages of .260, 70 runs and 20 steals.
Andrew Bailey #37 - Relief Pitcher (1-year; $1,000,000)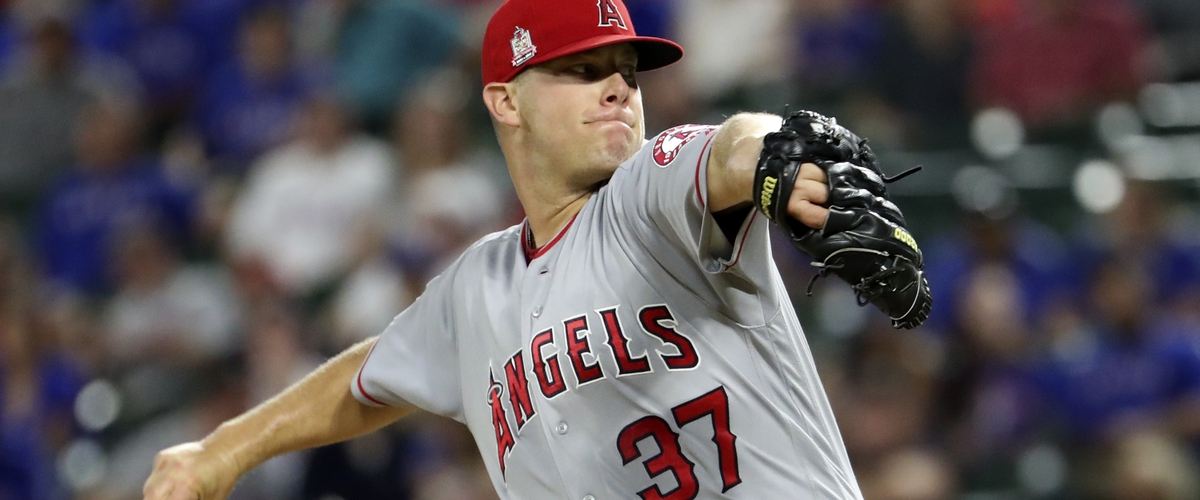 One of the few bright spots for the Angels bullpen staff a season ago, the Angels brought in Andrew Bailey midway through the year to help one of the worse relief pitching staffs in all of baseball. With Cam Bedrosian as the main source of reliable pitching, the Angels got pleasant production out of Bailey who took over the closer role when injuries to Street and Bedrosian took place. With a 2.38 ERA in over 12 appearances with the Angels, Bailey should continue to see plenty of innings out of the bullpen upon his return from a recent 10-day trip to the DL due to right shoulder inflammation. After overcoming shoulder surgeries that derailed him early on in his career, Bailey will be chomping at the bit to get back and show his form to a Angel club that desperately needs him at his best.
Blake Parker #53 - Relief Pitcher (1-year; $507,500)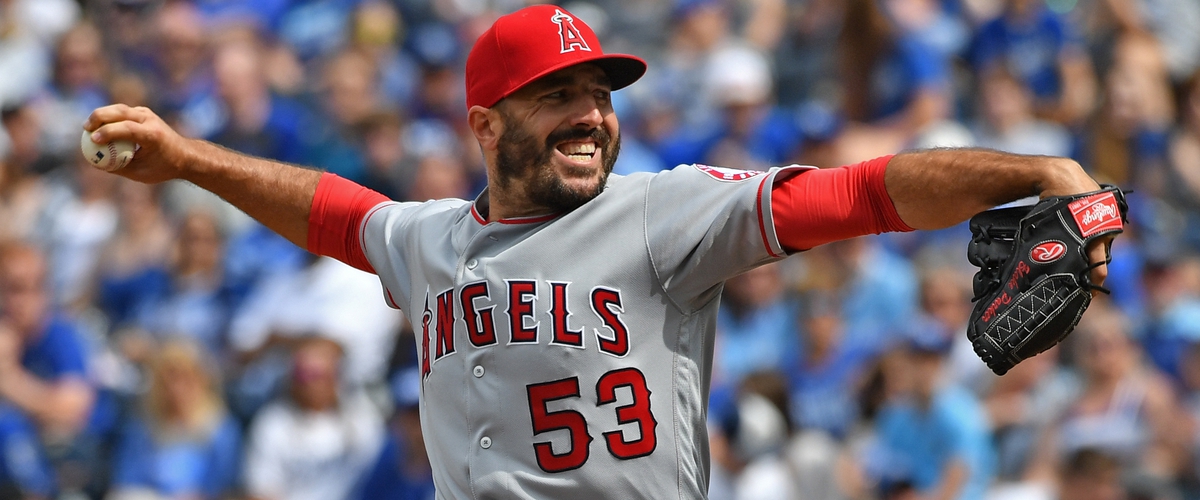 Having appeared in a total of 91 games prior to this year, the acquisition of Blake Parker was a low-risk opportunity for the Halos. A late bloomer with only 4 years of major league experience, Parker recorded his best season in 2013 with a 2.72 ERA, 55 strikeouts and 7 holds with the Cubs, the most appearances he made in any of his seasons in the bigs. Parker should see plenty of opportunity with the Angels as they search for more consistency. Look for Parker to use a mix of his fourseam fastball, splitter and curve to his advantage as he builds upon lowering his opposing team's batting average of .249.
Jesse Chavez #40 - Starting Pitcher (1-year; $5,750,000)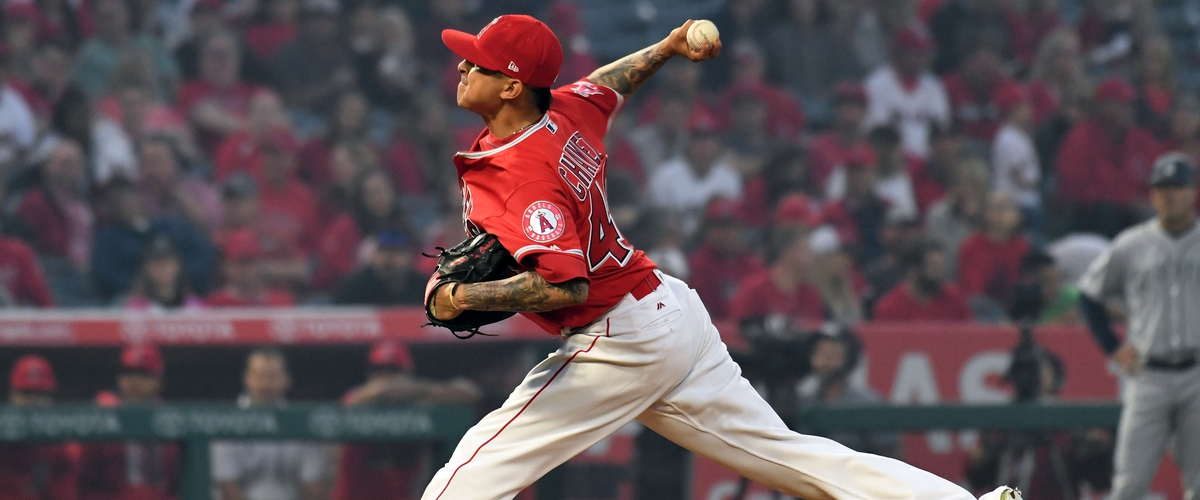 In a season that saw the Angels start Chacin, Weaver and washed up Lincecum, the signing of Jesse Chavez looks a lot rosier than it actually is. Having played for 6 teams for no longer than 3 consecutive season, Chavez is the working definition of a journeyman who fills teams temporary pitching needs. By choosing to only bring one new starting pitcher in Chavez, the Angels are banking on their solid defense to help bail out a starting rotation that lacks the talent to be a playoff team. There is little reassurance that Chavez will be able to put up better results than that of the three pitchers mentioned above considering his career ERA of 4.55 with opponents batting .267 over his 10 year career. The Angels needed 2 proven arms for the starting rotation given the amount of serious injuries that has plagued this pitching staff, not a gap year pitcher in Jesse Chavez.
Angels trade Austin Adams (Pitching Prospect) and Kyle McGowin Pitching Prospect) for Danny Espinosa #3 - 2nd Baseman (1-year; $5,425,000) from Nationals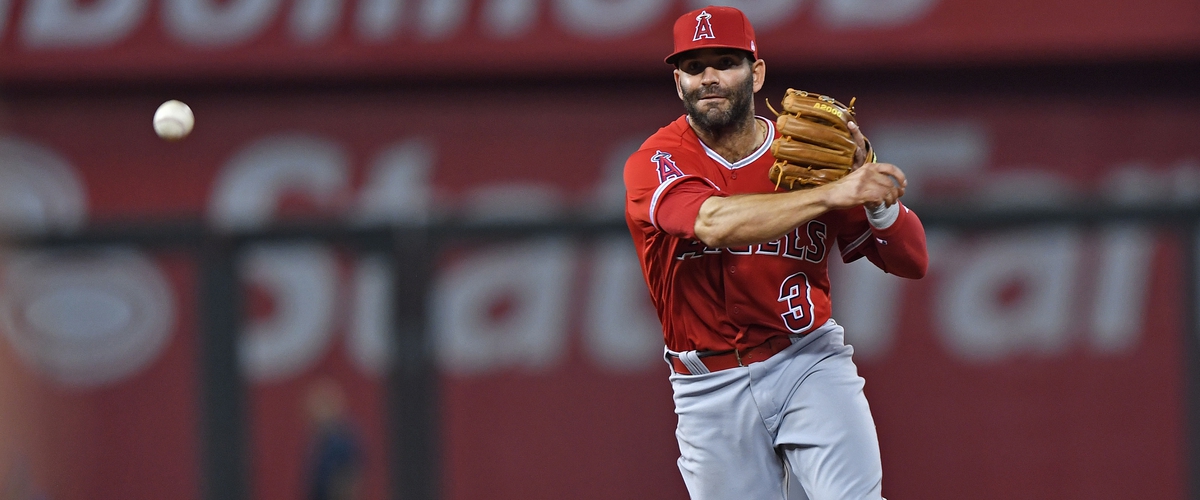 Outside of their top 3 needs, the Angels next positional upgrade that Eppler chose to address was 2nd base. In exchange for Johnny Giavotella's batting average, the Angels received Danny Espinosa's power numbers. Defensively, both had very similar statistics but each had different approaches when it came to their offensive game. While Giavotella averaged .266 BA over the past 2 seasons compared to .225 to Espinosa, Danny was able to get on base at a higher percentage due to his patience at the plate, inducing 87 walks compared to Johnny G's 45. Additionally judging from their difference in home run numbers (Danny = 37; Johnny = 10), Danny was able to double Johnny's steals production 14 compared to 6. While I admit it is difficult to overlook, Espinosa's dreadful playoff series versus the Dodgers where he struck out 8 times and batted a dismal .143, from a numbers perspective, Danny Espinosa makes the Angels offense ever so slightly better looking back over the past 2 seasons. While not the long-term solution for 2nd base, look for Espinosa to be a short-term small upgrade as the Angels try for a better long-term solution.
Angels trade Jett Bandy C for Drew Gagnon (Pitching Prospect) and Martin Maldonado #12 - Catcher (1-year; $1,725,000) from Brewers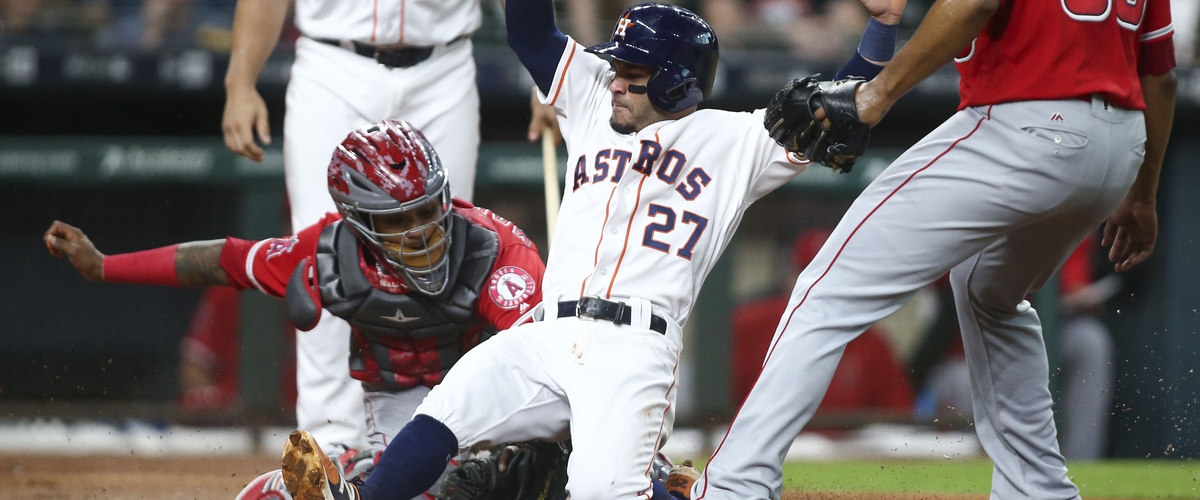 After a breakout year for Jett Bandy, the Angels decided to trade him for the catcher they wanted in Martin Maldonado. While at the time of the trade I was skeptical considering the down year that Carlos Perez had in 2016, it is clear that Maldonado has the defensive mentality that Mike Scioscia is always looking for his catchers as he has already thrown out 2 runners with a caught stealing percentage of .500 this season. It is still too soon to tell which team got the better end of the deal, the Angels saw Maldonado as a better fit for their defensive scheme.
Ben Revere #25 - Left Fielder (1-year; $4,000,000)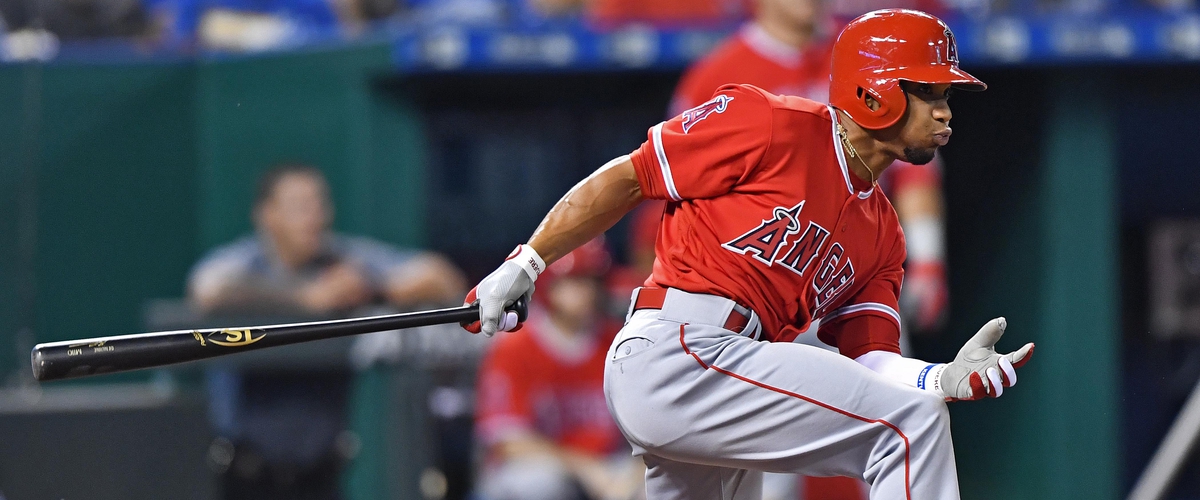 Brought in to compete for the Left Field position, Ben Revere will serve as the backup for Cameron Maybin to start off the season. The Angels signed Revere for his speed as he is able to cover a lot of ground in the outfield and can create havoc on the base path where he had 49 steals in 2014. While his numbers were down in 2016, the Angels are hoping he is a bounce back candidate that can produce at his .284 career batting average. A similar comparison to Revere's defensive style of play is former halo Peter Bourjos. Hopefully for Revere's sake he will hit better than Bourjos and push Maybin for the starting job throughout the season.
Luis Valbuena #18 - Designated Hitter/3rd Baseman/1st Baseman (2-years; $15,000,000)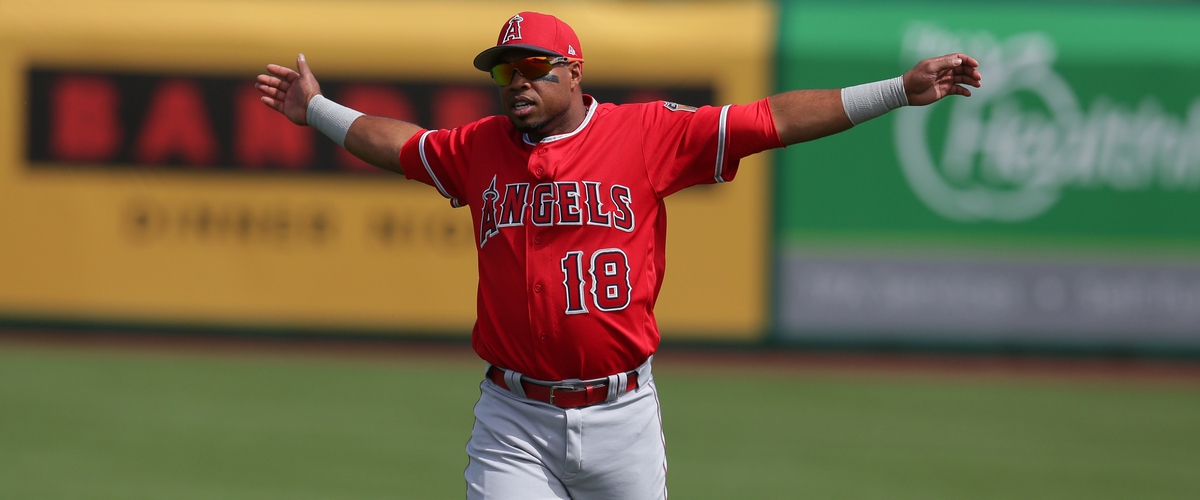 While currently on the DL, Luis Valbuena adds power to the lineup either at the 3rd Base position whenever Scioscia wants to rest Escobar, 1st Base for Cron/Pujols or at DH. With a career high of 25 homers in 2015 and slugging percentage of .459 in 2016, the Angels welcome the added depth to their roster. If able to produce, Valbuena could see added playing time if the inconsistencies of CJ Cron persist offensively or if the Angels decide to move Yunel for a young starting pitcher. While certainly not the cheapest acquisition for the Angels, once back in the lineup the Angels hope that Luis will be able to produce and make an impact offensively and defensively.
Angels receive Juan Graterol #59 - Catcher (1-year; $535,000) from Blue Jays for Cash/PTBNL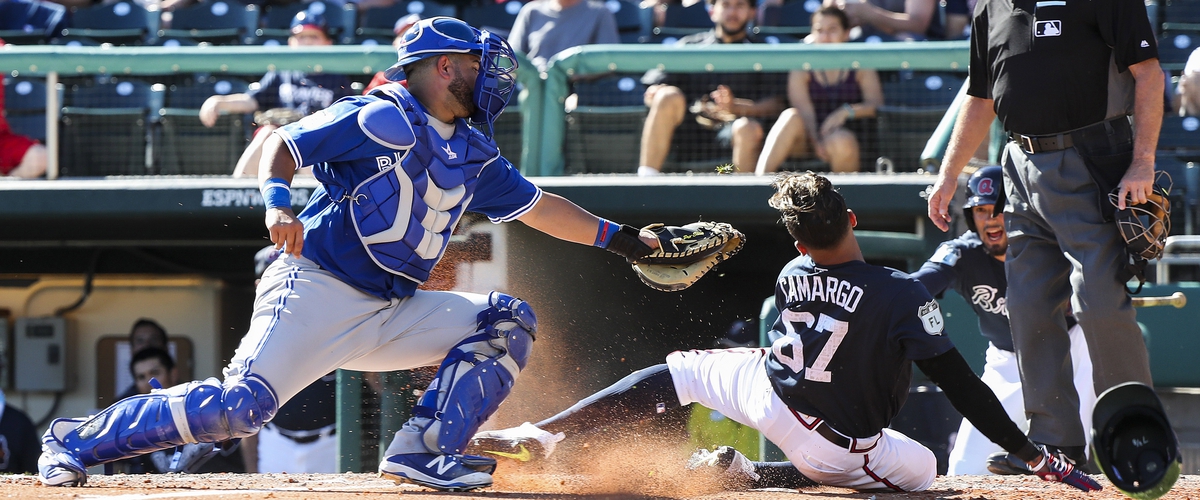 After being released at the end of the 2016 season, the Angels brought back Juan Graterol via trade. After another slow start to former 2015 starter Carlos Perez, the Angels get an extended look at Graterol to see if he can be their catcher of the future. While Graterol won't be the everyday starter, he should get his opportunity once or twice a week given the managerial style of Mike Scioscia to help keep his catchers fresh. With this move, the Angels continue to heat up competition at the catcher position with the hopes that Perez can turn things around.
Other Less Noticeable Moves
Claimed Vicente Campos (Pitching Prospect) off waivers from Diamondbacks
Signed Ryan LaMarre LF
Angels trade Jared Ruxer (Pitching Prospect) to Royals for Brooks Pounders SP
Angels traded cash for Parker Bridwell SP from Orioles
Claimed Noland Fontana SS off waivers from Astros
Offseason Grade: C+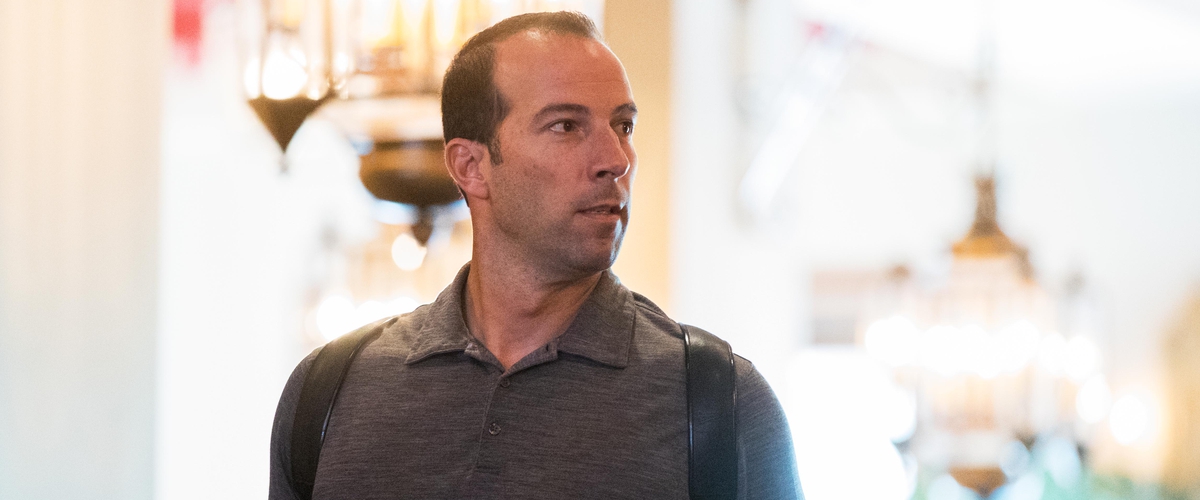 While the Angels overall improved their roster this offseason, they neglected their most important need starting pitching. By only adding Jesse Chavez to their starting rotation, the Angels aren't structured to overcome the losses to Heaney, Tropeano who will miss all of 2017 and Richards who may elect for Tommy John Surgery before the season is done. The Angels needed to add at least 2 proven arms just to keep up with the day to day grind of the MLB season. With Eppler doing little to help the starting rotation or bullpen, the Angels will struggle to keep opponents from hitting balls out of the park even with Mike Trout's routine home run robbing catches. Angel fans will need to keep their hopes tempered as 2017 looks to be another long year.
---