LA Clippers: Who's In Who's Out
The LA Clippers once again found their season come to an end much sooner than anticipated. With Chris Paul only getting older at age 31, and a nucleus of the team in their prime, the Clippers have run out of excuses for anything less than a Western Conference Finals appearance. After swinging and missing on the Kevin Durant sweepstakes, it appears that the Clippers are content with bringing back a lot of familiar faces in the hopes of achieving a different outcome with a healthy Chris Paul and Blake Griffin. While Doc Rivers and his staff may be content with this strategy, from a GM perspective, it is clear that the Clippers needed to shake up the supporting cast of the roster if their true goal is to compete for the NBA Finals. Below I outline which players I would have kept if I was running the basketball operations for the Clippers.
Who's In
Chris Paul - PG #3
After transforming the Clippers into relevancy in 2012, Chris Paul's basketball reputation has hit a plateau as he has become known as the guy who can't get out of the 2nd round of the playoffs. Fair or not, Paul continued to elevate his game in 2016 finishing with his 2nd highest point total per game and finishing 5th in player efficiency rating only behind Stephen Curry, Kevin Durant, Russell Westbrook and LeBron James. While Paul earned his 9th straight All-Star appearance, CP3 was unable to shake the injury bug that ultimately took him out against the Blazers in the opening round of the playoffs. Paul once again held his part of the bargain, leading the Clippers for most of the season without the support of Blake Griffin. Chris Paul isn't going anywhere as he is the heart and soul of the franchise. Going into next season, I expect Chris Paul to continue his stellar play, he'll just need some help at the small forward which was a major void for the team all of last season.
Blake Griffin - PF #32
While a lot of people were calling for a trade after his inexcusable fight with the Clippers equipment manager, the absence of Blake Griffin showed when playing the elite teams in the Western Conference as the Clippers finished with a 2-5 record versus the Warriors, Spurs and Thunder combined with Blake out of the lineup. Before the hand injury, Blake was having an MVP season averaging 23 points, 9 rebounds, and making face up jumpers within 10-15 feet consistently. There is no doubt that the Clippers heard offers from other teams for Griffin, but they decided to hold on to him as they would more than certainly not get the same value in return since his stock was so low following his broken hand. Ultimately Griffin was never able to return to full strength, costing the Clippers a legitimate chance of contending. Next year could be a make or break year for Blake in determining his long term tenure with the Clippers, as this will be the 6th season that the "Big 3" of Blake, DJ, and Paul will have played together with no postseason accolades to show for. If Griffin is able to pick up where he left off at the end of 2015, there won't be any uncertainties of where Griffin will finish his career.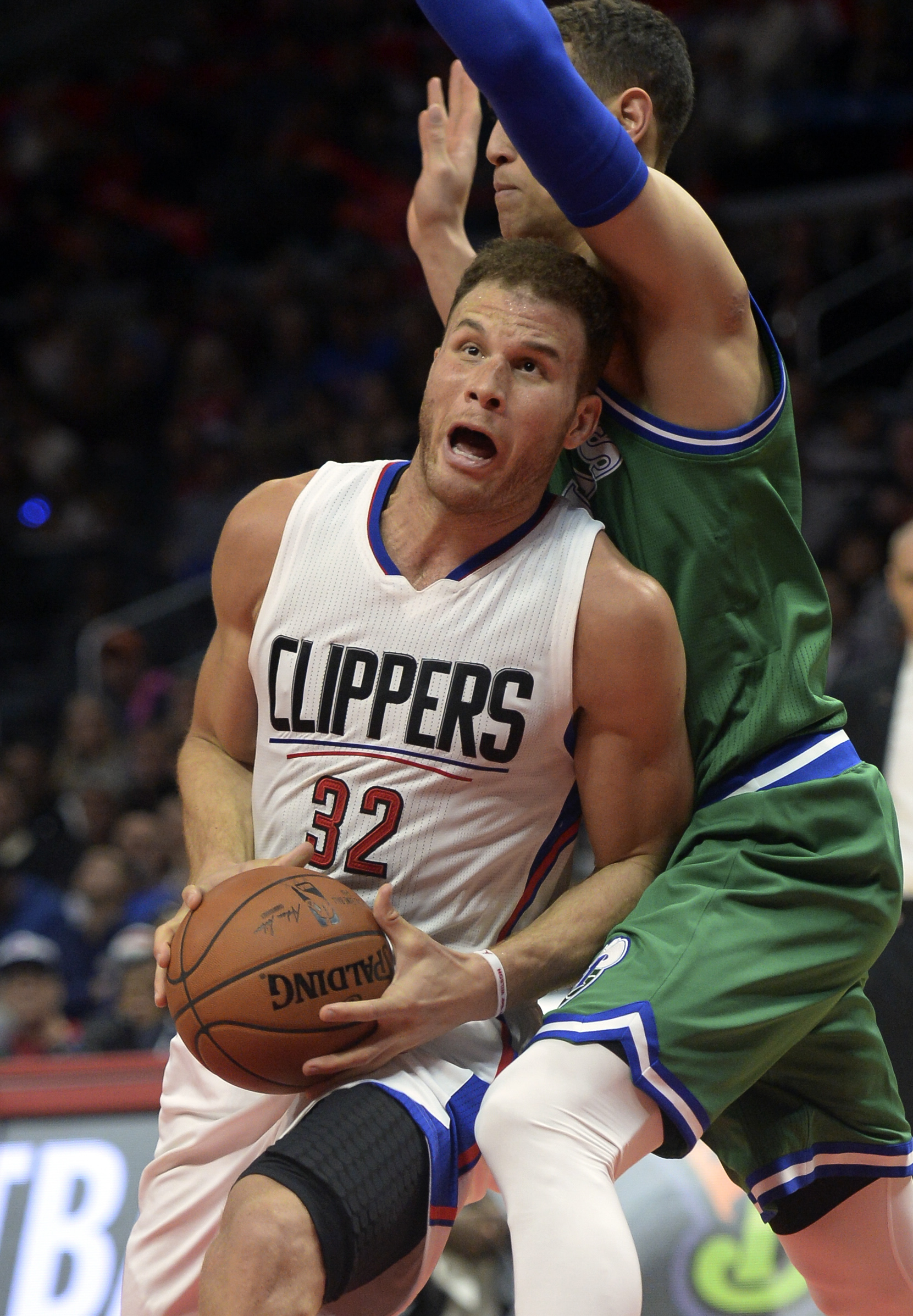 Robert Hanashiro-USA TODAY Sports
DeAndre Jordan - C #6
DeAndre Jordan continued to dominate on the boards and command the floor as the defensive general of the team. Proven to be one of the most durable players in the league, Jordan anchored a team that would have suffered mightily had he joined the Mavs as was his original intent before the beginning of last season. While averaging the most points of his career at nearly 13 per game, it seems that Jordan has peaked offensively as he has not developed moves beyond his ferocious dunks and baby hook shot. While ideally the Clippers would love to have Jordan add more moves to his offensive repertoire, this does not mean that he won't be a vital piece moving forward into the 2016-2017 season. Jordan is the most athletic center in the game and should continue to wreak havoc next season protecting the paint and cleaning up the boards. The Clippers can only hope that Jordan can find a way to approach the .500 free throw percentage in order to stay in games and not ruin the momentum of the team. Luckily for Jordan, the new rules surrounding the use of the Hack-a-Shaq tactic should allow him to make more plays down the stretch and give the Clippers the advantage on the boards. 
J.J. Redick - SG #4
2016 was a career year for Redick as he finished with the highest FG% & 3P% of his career. Believe it or not it was J.J. Redick not Steph Curry who led the league in 3P% this season at .475 compared to .454 (of players who attempted at least 200 three point shots). Besides Chris Paul, it was Redick's steady scoring ability that helped the Clippers manage their offensive production in the absence of Blake Griffin. The Clippers will continue to rely on Reddick's ability from deep as he is their best catch and shoot player on the team. As a player who has struggled throughout his career to stay healthy, J.J. remained relatively healthy all year only missing a couple games due to back spasms. Coming into a contract year, look for Redick to continue to light it up from deep as he looks to defend his 3P% title.
Cole Aldrich - C #45
In what was set to be a reserve role as a backup to DJ, Aldrich was called upon mid-way through the season to help fill the absence of Blake Griffin. With low expectations, Aldrich did a great job when his number was called upon. Cole was 3rd on the team in PER (ahead of DeAndre Jordan) and provided instant positive plays when on the court. Whether it was a blocked shot defensively, finishing with contact on the offensive end, or setting a solid ball screen to free up Paul for a jumper, Aldrich did all that was asked of him and more, earning him 5 starts on the season. Even with such high levels of production, Doc Rivers never rewarded Aldrich with additional minutes as he finished the season averaging 13.3 minutes a game. The Clippers should have retained Aldrich given his effective productivity level and willingness to do the dirty work of boxing out and controlling the paint defensively. Aldrich will be missed as the Clippers can hope that Speights can be as reliable as Aldrich proved to be during his stint with the Clips. 
Wesley Johnson - SF/SG #33
For all the major moves that the Clippers made last summer, Johnson had the most significant impact out of Pierce, Stephenson and Smith. Transitioning into a 3 and D type of player, Johnson made his living by knocking down corner 3s offensively similar to Bruce Bowen. While not the defender like Bruce, Johnson does an adequate job challenging opposing scorers, using his quickness and length to his advantage as he seems to always put his hands up to contest jump shots. Johnson looks the most comfortable running the floor and scoring in transition, however he has proven to be able to work off the ball and find the open cutter with crisp passes through the defense. While Johnson has the potential to be a starter at the 3 spot, he is most effective coming out with the 2nd unit. The Clippers will benefit from retaining Johnson as he has familiarity to play anywhere from shooting guard, small forward to even power forward. 
C.J. Wilcox - SG #30
Drafted for his shooting ability in 2014, minutes were tough to come by for Wilcox as he sat behind Redick and Crawford in the shooting guard depth chart. However with Crawford another year older and Redick who has struggled with back spasms for most of his career, Wilcox would have had the chance to earn some minutes as Doc should be looking to limit regular season minutes for his aging shooting guard scorers. His 3 point shooting ability and defense were the main contributions that Wilcox would have brought to the team. Unfortunately for Wilcox, he broke his shooting hand early in the NBA summer league, cutting his opportunity to showcase the type of scorer he could be this upcoming season. While the Clippers elected to trade Wilcox, I would have kept him around for depth considering the need for outside scorers who can spread the floor and the relatively cheap contract of just over $1 million.  
Who's Out
Jamal Crawford - SG/PG #11
Known throughout his career as an instant scorer, I really felt that this season would be Crawford's last considering the struggles he had early on in the season shooting the ball. One constant critique that I have had of Crawford, is the need for him to have the ball in his hand as a rhythm shooter. Whenever the 2nd unit would come into the game, there appeared to be a lack of ball movement and an overall lack of fluidity as Crawford found himself jacking up shots towards the end of the shot clock in a last ditch effort to bail out the offense. The 2nd unit doesn't need a ball hawk like Crawford, they need a more willing passer that can shoot when necessary but also get others involved. To Jamal's credit, when he is on, he can light up from just about anywhere. The problem for me, however, revolves around his postseason production. For a player who for his post-season career averages 13.4 shot attempts per game, a field goal percentage of .379 is unacceptable in my opinion. I would rather have those attempts spread around down low for higher percentage shots. However instead of evaluating Crawford's post-season performance, the Clippers decided to reward the aging 36 year old with a three year $42 million contract. The Clippers needed to get younger at the shooting guard position and preferably someone who could play defense. In Crawford they get the exact opposite.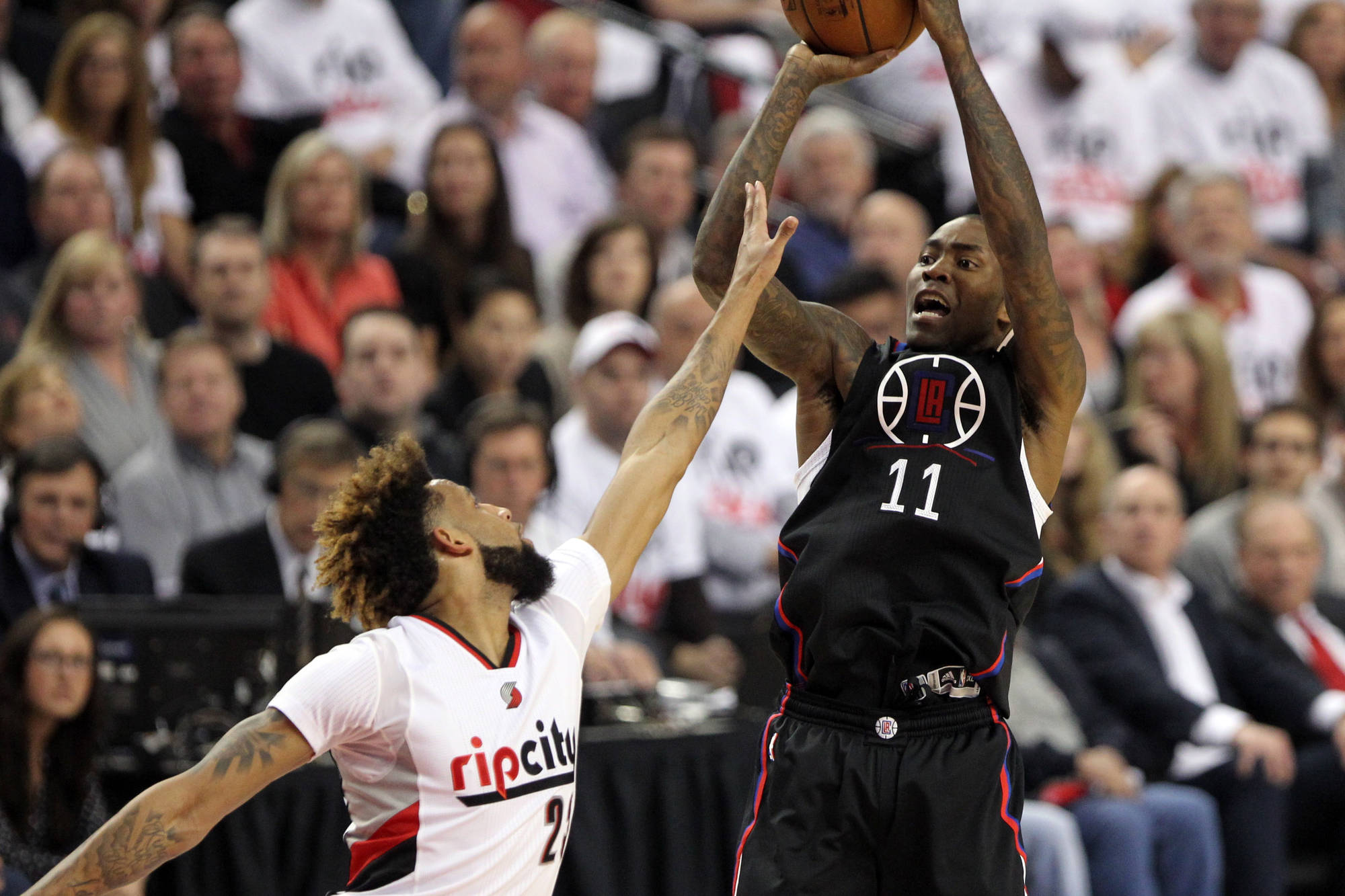 Jaime Valdez-USA TODAY Sports
Luc Richard Mbah a Moute - SF/PF #12
After earning the starting small forward job in the 2nd month of the season last year, Luc Mbah A Moute was thought to be the answer at the starting 3 position. However as the season wore on, it became evident that Moute's lack of offensive skill set was not at the caliber of a starting NBA player resulting in the trade for Jeff Green half way through the season. Doc loved Luc for his defensive ability, however in my opinion that did not outweigh his overall ineffectiveness to be a threat with the ball offensively. As a journeyman who hasn't proven able to handle the starting job, the Clippers should have cut bait with Luc and start fresh as they address they still have yet to address the need of a quality starting small forward. 
Paul Pierce - SF #34
Brought in to be one of the answers at the small forward position, Paul Pierce was anything but helpful in providing relief to the 3 spot position. Averaging career lows in PPG (6.1), FG% (.310) and minutes (18.1), Paul Pierce had a season to forget as he missed wide open jumpers and was constantly out muscled and hustled at the offensive and defensive end. While I understand the deep ties between him and Doc Rivers from their time in Boston, there is absolutely no reason why Pierce should have started 38 games this past season. With the lowest level of productivity on the team besides Luc Mbah a Moute, Pierce was a liability on the defensive end of the court as players would blow past by him and consistently came up short on his shots from both the two point and three point range. Under contract for two more years, the best case scenario for the Clippers would be to force Pierce into retirement as his overall lack of productivity does not warrant him a position on the roster. Unfortunately for the Clippers, it looks like Pierce is leaning towards staying.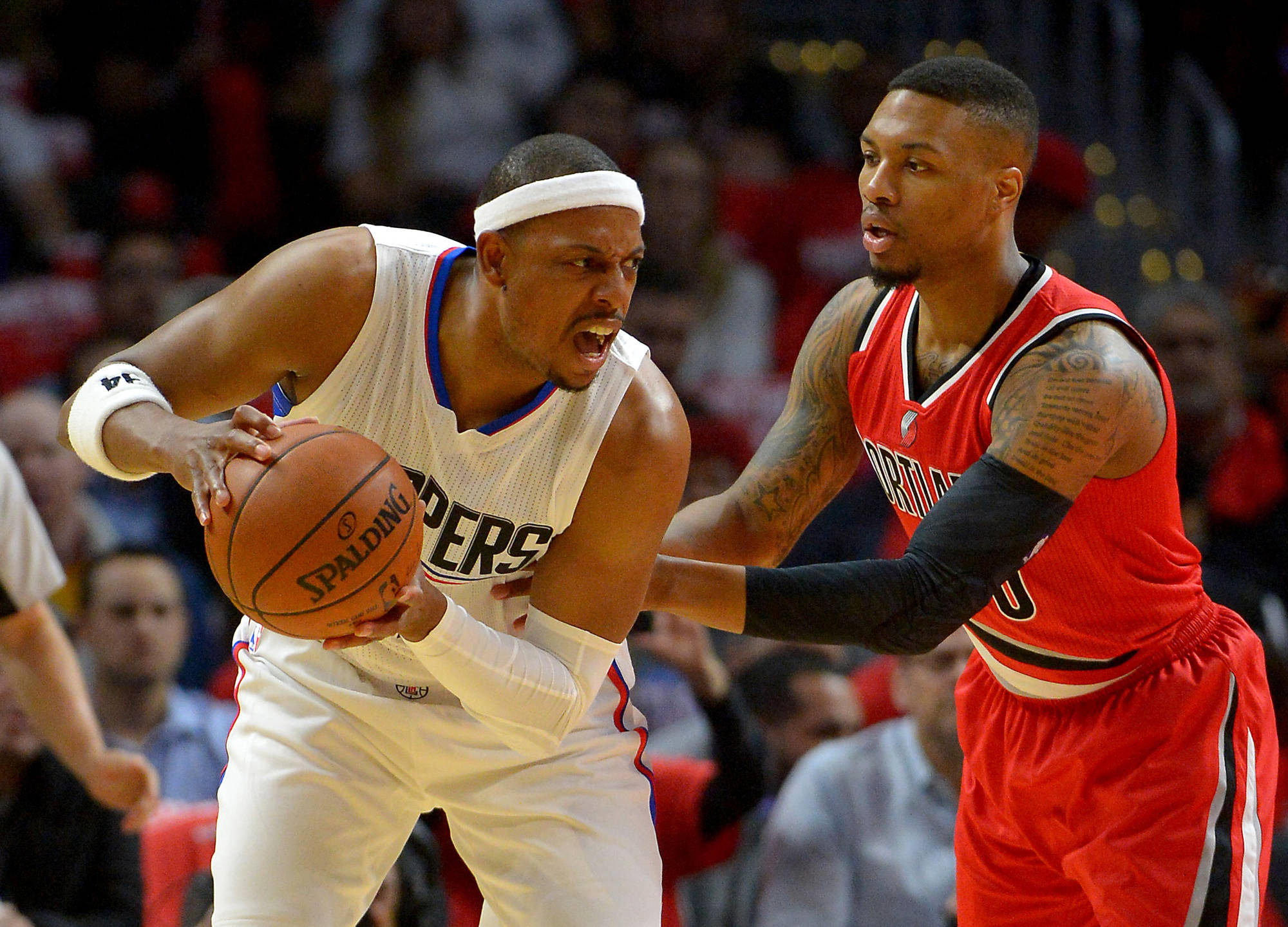 Jayne Kamin-Oncea-USA TODAY Sports
Jeff Ayres - PF/C #19
Thrown in usually during garbage time or to foul the opposing team's worst FT shooter, Ayres did not particularly stand out this past season. Given his multiple short term 10-day contracts, Ayres was not a player that the Clippers would use long-term. After drafting at the Power Forward & Center positions in this year's 2016 draft, look for Ayres to depart the Clippers and join a team where he can get playing time. 
Jeff Green - SF/PF #8
The signing of Jeff Green caused a lot of excitement half way through the season and was thought to be the missing piece for the Clippers who lacked a starting small forward. While Green had his moments here and there, he ultimately was never able to be comfortable at the 3 and looked lost offensively, never fitting into the offense. Lacking consistency with his outside shot, Green's asking price was too high for the Clippers' comfort to bring him back. The Clippers can't afford to waste $15 million on a guy who didn't make his presence felt during the final stretch of the season.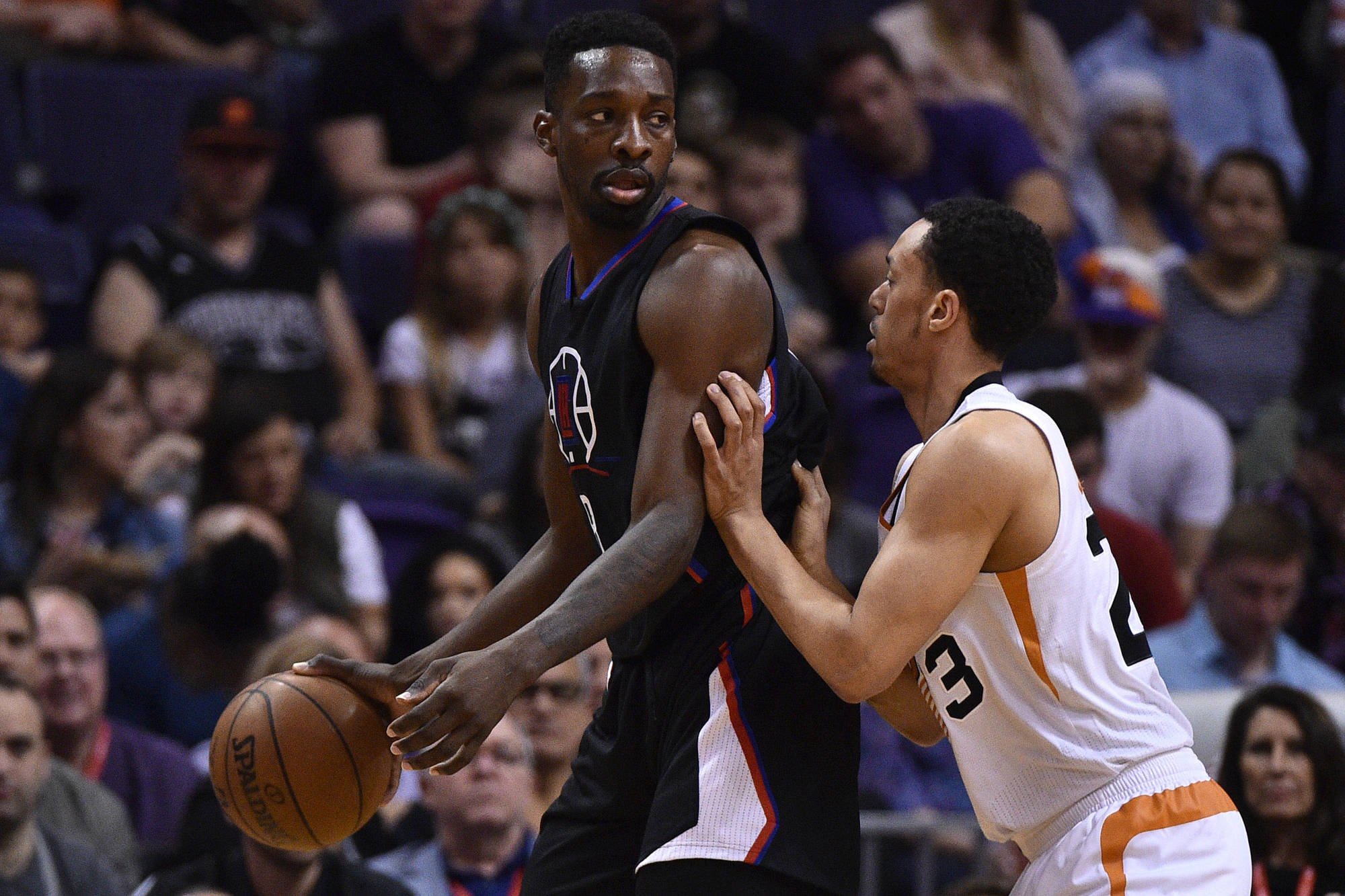 Joe Camporeale-USA TODAY Sports
Pablo Prigioni - PG #9
Along with Cole Aldrich, Pablo Prigioni did a serviceable job when Chris Paul and Austin Rivers went down with injuries. Known more for his passing ability, Prigioni makes sure to get his teammates involved almost to a fault as he often passes up open shots for the extra pass. Defensively, Pablo had a knack for getting his hand on the ball and deflecting passes that the opponents thought were open. While a great teammate who was always unselfish and accepting of his role, at age 39 the Clippers were better suited to fill a roster spot at a different positional need. Prigioni should continue his NBA career given his low number of years in the league just not with the Clippers.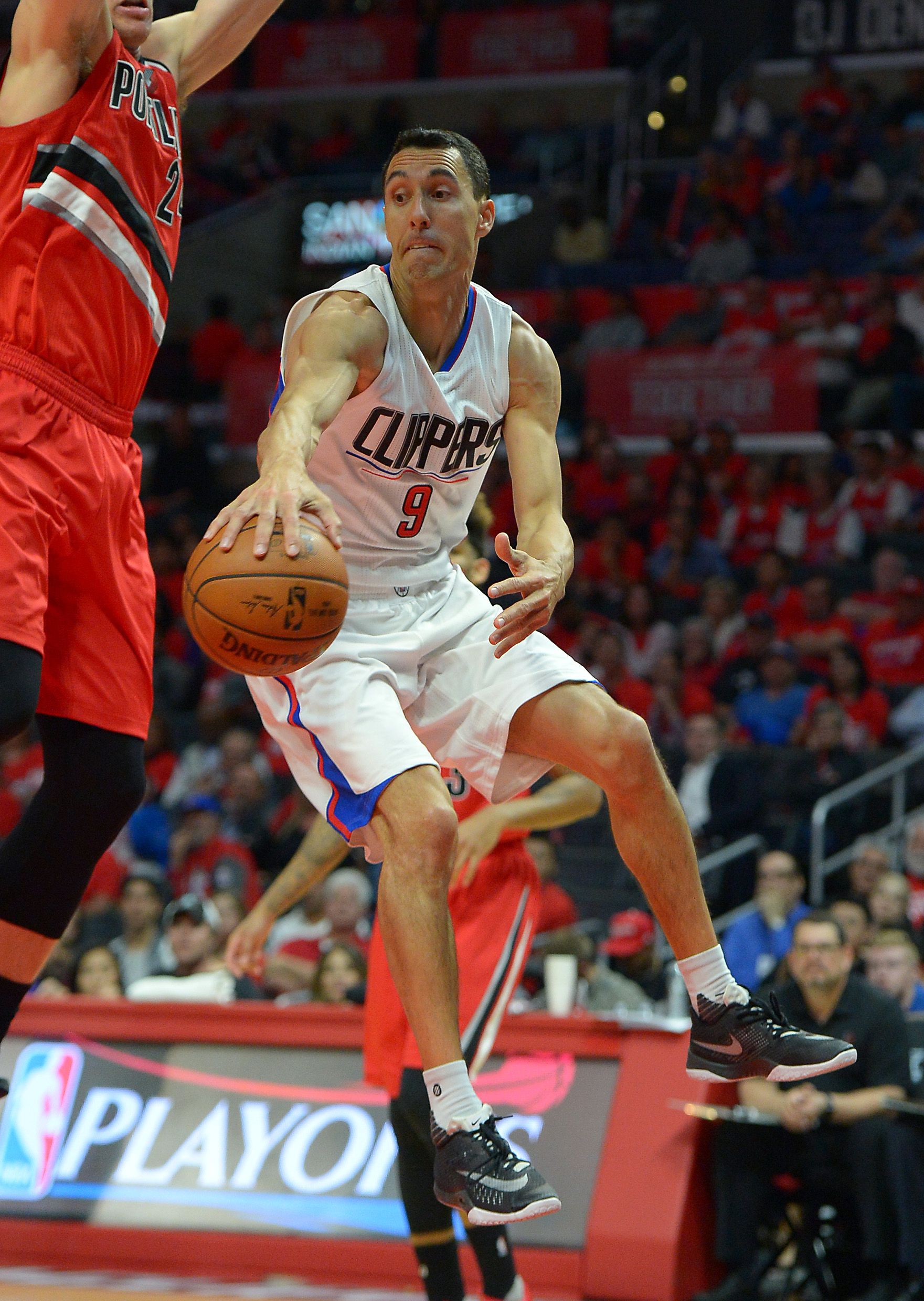 Jayne Kamin-Oncea-USA TODAY Sports
Austin Rivers - PG/SG #25
Looking at his numbers, there is nothing that stands out about the former number 10 draft pick in 2012. However, just as the U.S. has a special relationship with Great Britain, so does Austin Rivers with his father/coach/GM Doc Rivers. GM Doc Rivers and Clippers elected to retain Austin with a brand new 3-year $35 million contract. For a player who has only started 42 games his whole professional career and has yet to average double digit points in a season, the price at which the Clippers signed Rivers makes absolutely no sense. If you take a look at the stats comparison below, Jerryd Bayless and D.J. Augustin both have better career stats at nearly every statistical category compared to Rivers yet they received contracts that averaged $9 million & $7.25 million per year compared to River's $11.66 million per year. While I understand that the cap increase will inflate the amount of money given to free agents, from my perspective, it just seems like the Clippers overvalued River's ability and overpaid for a combo guard who is undersized to be a shooting guard, lacks the vision to be a true point guard and plays good, but not great defense. The Clippers could have spent the money on more offensive minded players such as Aaron Afflalo or Brandon Jennings that would have provided a major upgrade offensively compared to Rivers. While Austin showed tremendous heart during the Clippers elimination game versus the Blazers, Rivers should not have been resigned with the Clippers especially at the price tag of $11.66 million a year.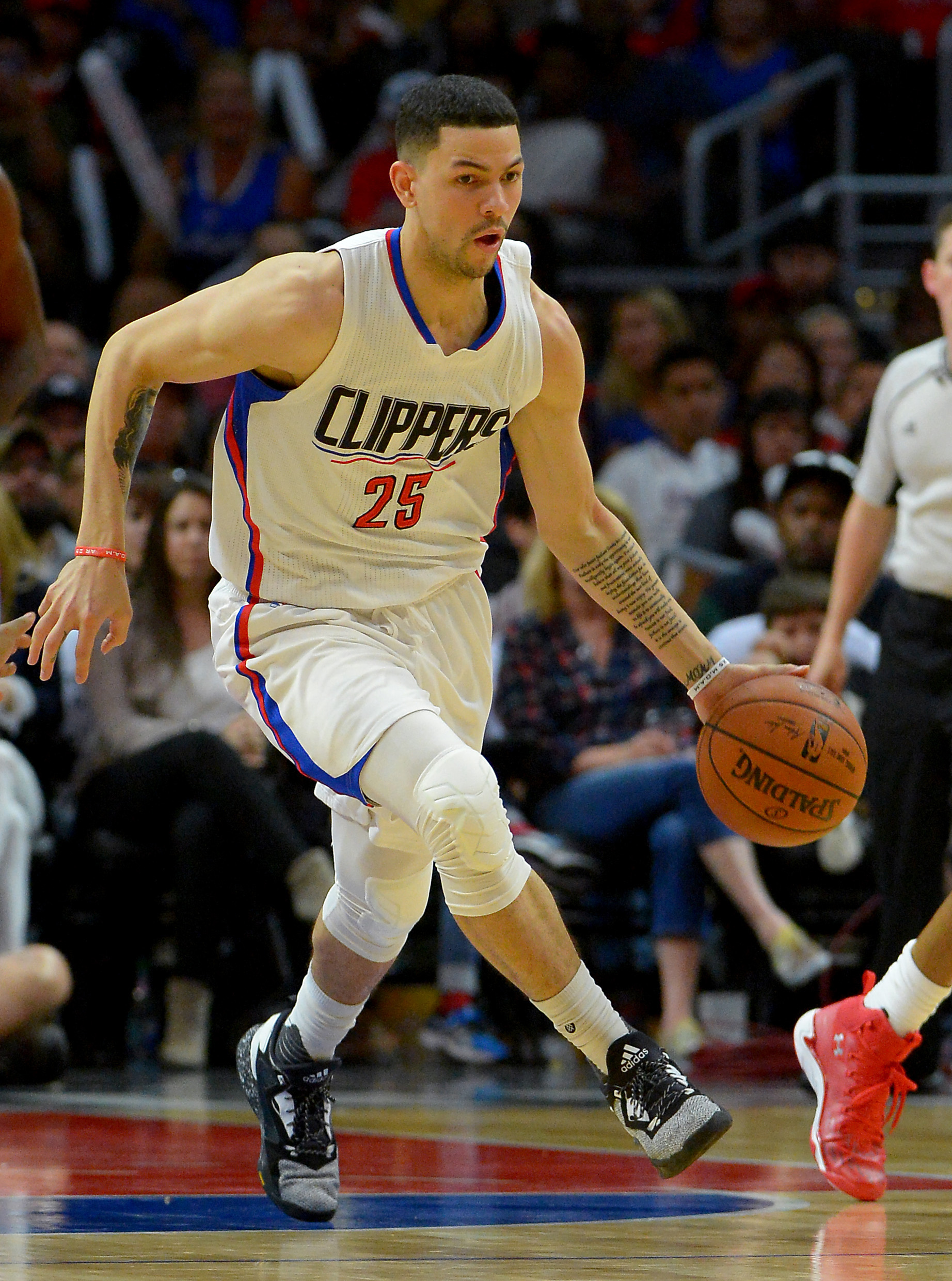 Jayne Kamin-Oncea-USA TODAY Sports
Branden Dawson - SF #22
Branden Dawson didn't see much playing time this season appearing in only 6 games. He was known more for his actions off the court as he was arrested on felony domestic abuse charges on March 13th. What was also concerning from a basketball standpoint is the fact that Dawson wasn't able to earn more playing time at the small forward position considering that the Clippers struggled all year to find someone to fill that role. Considering the off the court issues, the Clippers didn't need an added distraction as they try to focus all their energies on the court.
Conclusion
While it easy to point to the Clippers' injuries as the reason for their quick exit last season, it was clear throughout the season that the Clippers needed to make moves this off-season to join the ranks of Golden State, Oklahoma City and San Antonio. With the Warriors reloaded by adding Kevin Durant to the mix, the Clippers needed to find a sense of urgency by shaking up their bench and filling their most pressing need at the small forward the position. It is clear that Doc Rivers believes that a squad made up of mostly returners can get the job done. I am highly skeptical given the Clippers' track record, however, all we can do is speculate until the season starts. 
---