LA Lakers Who's In Who's Out
As the Lakers prep for their first offseason in 20 years without Kobe Bryant, it has come time for Mitch Kupchak & company to evaluate the entire roster and have a clear idea of which players the organization is keeping and who won't make the cut. Below I examine which Lakers should stay and which players should go.
Jordan Clarkson (PG) - In
The most consistent Laker all season, Jordan Clarkson, has proven that he has the competitive fire and commitment to stay with the Lakers long term. Drafted in the 2nd round in the 2014 draft, Clarkson has had a chip on his shoulder ever since he entered the league and has not stopped putting in the work to improve his game. Starting in 79 games in his sophomore year, Clarkson increased his points per game from 11.9 to 15.5 and improved his accuracy from 3-point range proving he could score in multiple ways. While it is unclear what position the Lakers will play Clarkson at, there is no doubt that he has earned his spot and will continue to improve upon his first two seasons.
D'Angelo Russell (PG) - In
After passing on Jahlil Okafor with the second pick in the draft, the Lakers justified the selection of D'Angelo Russell as the player with the most upside long term. Based on his play early on in the season you wouldn't think that Russell deserved that selection, as he often didn't look to score and seemed to be playing in slow motion. As the season went on, Russell showed glimpses of his potential in his season high 39 point performance versus the Nets, but overall Russell lacked the consistency that a franchise would like to see from such a high draft pick. To make things worse, what D'Angelo will be remembered for this season was his infamous recording of Nick Young admitting to cheating on his then fiance Iggy Azalea, losing the trust of his teammates in the locker room. While Russell has the ability to be a starter in this league, the Lakers have to be concerned at the immaturity that Russell showed during his first season. On the basketball court Russell will need to work defensively on how to put himself in better positions for success and show a commitment to putting in the work to cement himself as the Lakers point guard of the future. The Lakers will look to keep Russell, however if Russell is unable to learn from his rookie mistakes, don't think the Lakers won't look to deal him away.
Julius Randle (PF) - In
In what truly was his rookie season, Julius Randle established himself as one of the top rebounders in the NBA finishing 10th in the league with 10.2 boards per game. A relentless pursuer of the ball, it was evident that Randle goes full throttle on every possession when he is on the court. Similar to Russell, what plagued Randle was consistency. Some nights you would see Randle attack offensively and get to the basket whenever he wanted. Other nights it seemed like he would settle for jump shots and struggled to put the ball through the hoop. While Randle still must learn to develop a jump shot and finish in traffic, the Lakers have to be excited for what they have in Randle and what he can develop into after a full healthy season under his belt. Randle is going nowhere and will be one of the building blocks for the Lakers moving forward.
Larry Nance Jr. (PF) - In
There was a lot of skeptics when the Lakers selected Larry Nance Jr. with the 27th overall pick in the 1st round last year. Projected as a 2nd round pick coming out of the Mountain West Conference, there was a lot unknown about the level of competition Nance went up against. Even with all the doubts, Larry exploded onto the scene with his sheer athleticism. Jumping high to grab boards and slamming ferocious dunks was the main repertoire of Nance's rookie year. Because of the high energy he brought when on the court, Nance earned 22 starts at power forward. Nance has a bright future with the Lakers and him and Randle continue to sharpen each other's game this offseason.
Anthony Brown (SF) - In
As the last pick by the Lakers in the 2015 draft, Anthony Brown was not the most polished player entering his rookie campaign. Coming out of Stanford, his main strengths included his ability to hit shots from behind the arch and his desire to play defense. It's difficult to evaluate how good Brown will be as he only played 29 games and missed the last 17 games with a stress reaction in his right foot. In limited action this season, it wasn't pretty watching Anthony on the court as he shot a mere .286 from three point range and seemed nervous when he was on the court. It's too early to tell whether or not Brown will turn out to be the Lakers small forward of the future, however the Lakers would be wise to keep him around and see how he competes for the open small forward position.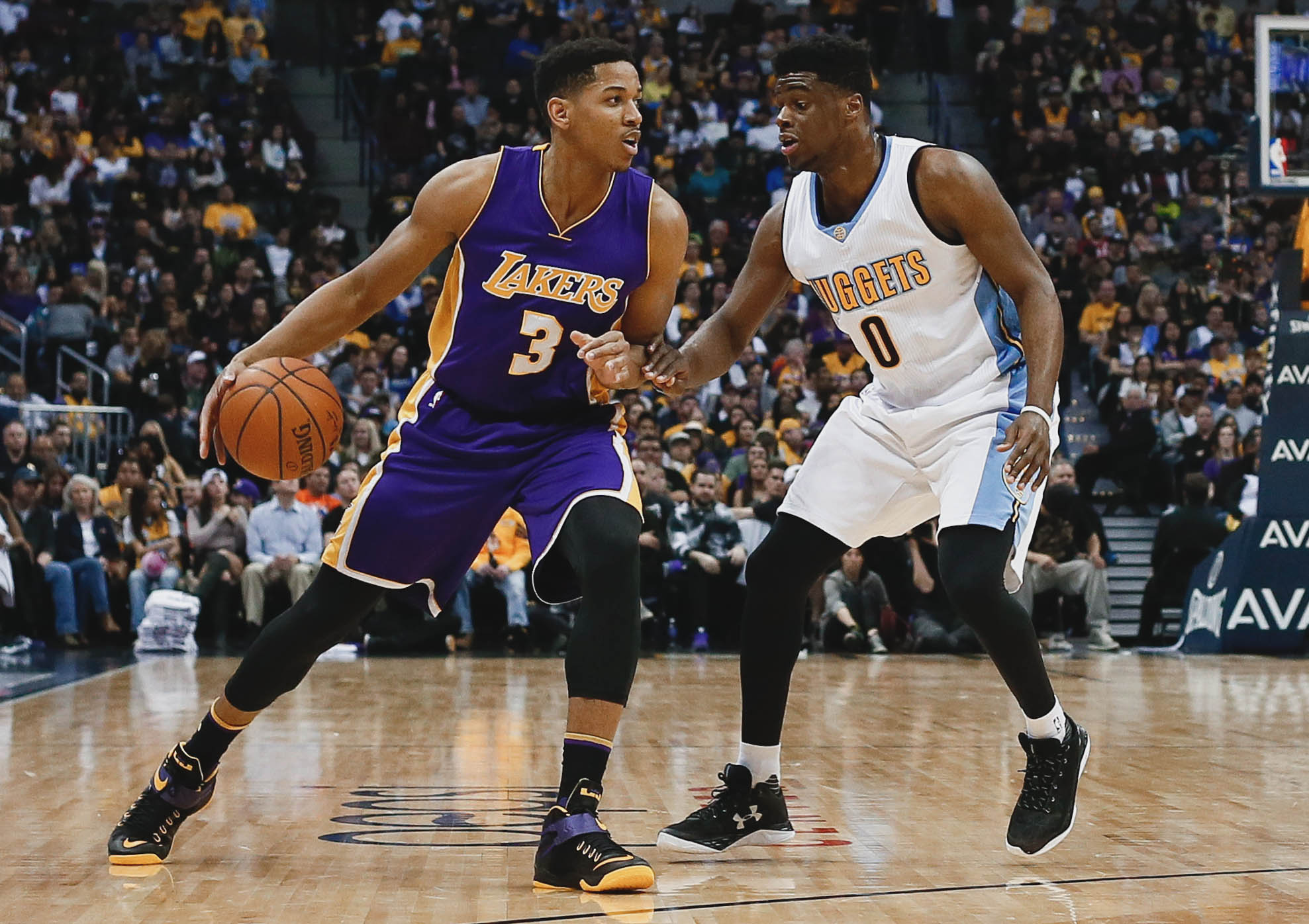 Isaiah J. Downing-USA TODAY Sports
Lou Williams (SG) - In
Coming off his 6th Man of the Year award in Toronto, Lou Williams continued his scoring ways in LA averaging the second most points of his career. Finishing with the second highest minutes on the team with 28.5 minutes per game, it wouldn't be surprising to see those numbers increase next season, as the Lakers look to fill the void left by Kobe Bryant. Coming off the bench for most of his career, Lou has the opportunity to start at shooting guard next season given his ability to score in bunches and the only Laker under contract that fits the traditional shooting guard role. Look for the Lakers to keep Williams as they need his scoring and veteran influence.
Tarik Black (C) - In
Coming into his second season in the NBA, Tarik Black saw the least amount of minutes on the team with 12.7 per game. When Black did have opportunities to play, it was clear that his primary emphasis was on defense and rebounding. Believe it or not, Black actually finished above Hibbert & Sacre in player efficiency rating. While Tarik is far from a finished product, out of all the Laker centers, he has the most upside and could benefit from playing everyday in the D-League. Entering only third season next year, the Lakers would benefit from keeping Tarik around and giving him the chance to develop and polish his offensive game.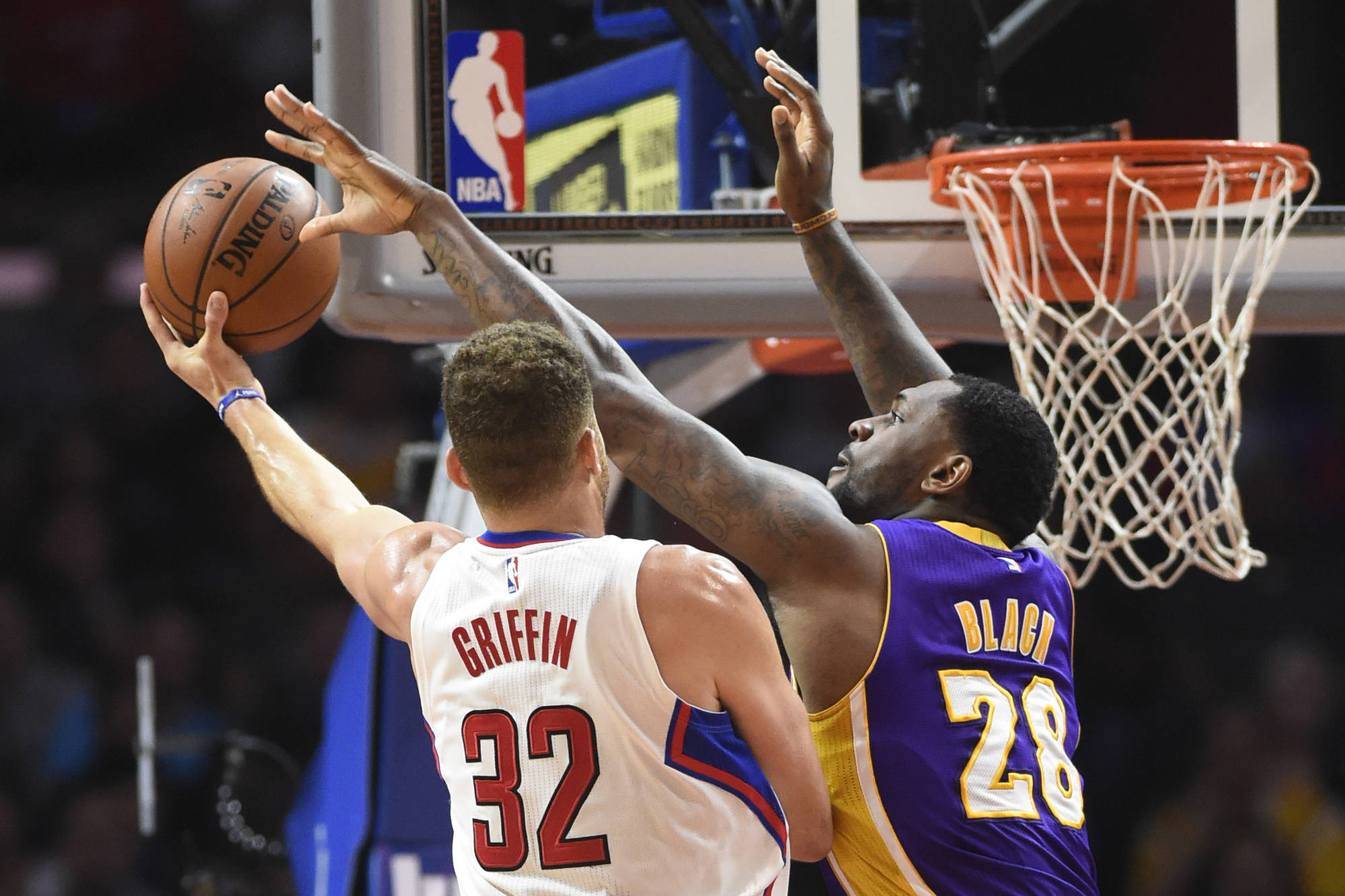 Richard Mackson-USA TODAY Sports
Marcelo Huertas (PG) - In
Marcelo Huertas proved to be a pleasant surprises for the Lakers as the 3rd string point guard in the rotation. Averaging the least minutes amongst all Laker guards, Huertas lead the team in assists with 3.4 per game. While he played tentative early on in the season, he started to find his roll on the offensive end as a distributor and playmaker as the season progressed. While the Lakers are stacked at the point guard position, I think Luke Walton can find a roll for Huertas similar to Leandro Barbosa, because of how much of his offense is predicated on ball movement. Signed through 2017, Huertas should see a slight uptick in playing time as the Lakers potentially move into 3 guard sets.
Roy Hibbert (C) - Out
While there were a lot of hopes for Hibbert after being acquired in the offseason, the Roy of the 2012-2014 playoffs failed to show up. Hibbert did have some nice rejections at the rim, however his lack of mobility resulted in the fewest minutes since his rookie year. His overall numbers were down as he averaged career lows in points at 5.9 per game and field goal percentage at .443. Meanwhile the aggressive demeanor that made Hibbert the most effective in his career was nowhere to be found as he was not able to establish his presence in the paint. As Hibbert becomes an unrestricted free agent this summer, I don't expect him to be back as he will try to resurrect his career somewhere else.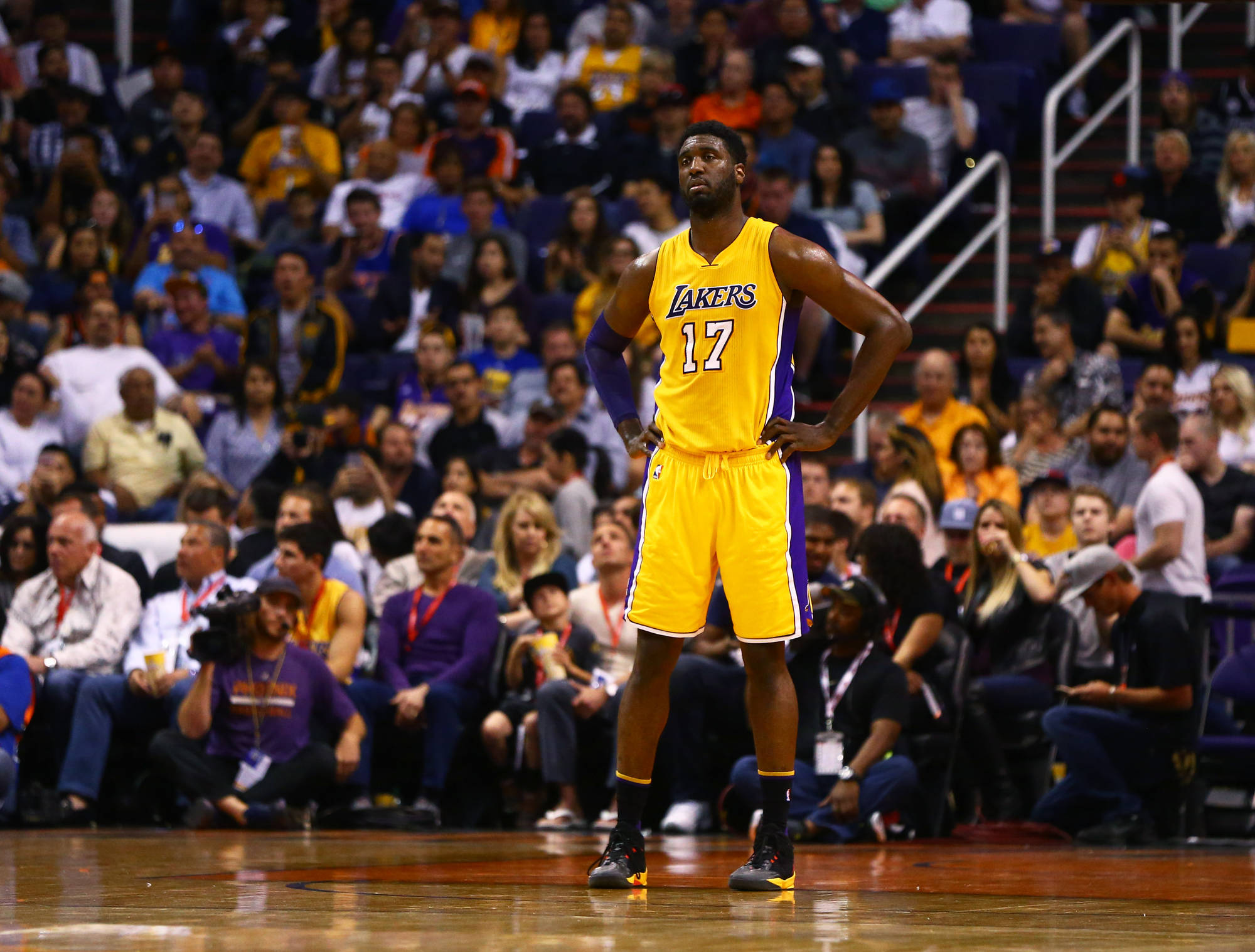 Mark J. Rebilas-USA TODAY Sports
Nick Young (SF) - Out
The tumultuous season for Nick Young ended with 17 DNPs. While off the court the video of Nick Young admitting to cheating on Iggy Azalea seemed to derail his mental state, on the court, Young had his worst statistical season of his career. Averaging career lows in field goal percentage, 3-point shooting percentage and points per game, Nick Young's future seems to be in question. No longer on the younger side of his career at age 31, the Lakers should make a move to trade Young as they can only keep so many deficient defenders on the roster. Additionally, with no signs of where he is mentally in his career, it may be best to not be on the same team with D'Angelo Russell as trust will most likely never be regained. While always a local LA fan favorite, Nick Young's time with the Lakers is coming to a close.
Isaiah J. Downing-USA TODAY Sports
Brandon Bass (PF) - Out
For a player who didn't start one game this year, Brandon Bass made the most of his time when he was on the court. Averaging only 20.3 minutes per game, Bass finished with the second highest player efficiency rating at 17.4 and energized the team with blocked shots, rebounds and offensive putbacks. While his production on the court justifies his return to the team, the opportunity for both playing time and chance to make a playoff run do not match the Lakers rebuilding plan as they continue to give minutes to the young players on the team. Already opting out of his contract, the Lakers should look to part ways and try to fill other needs such as small forward and center.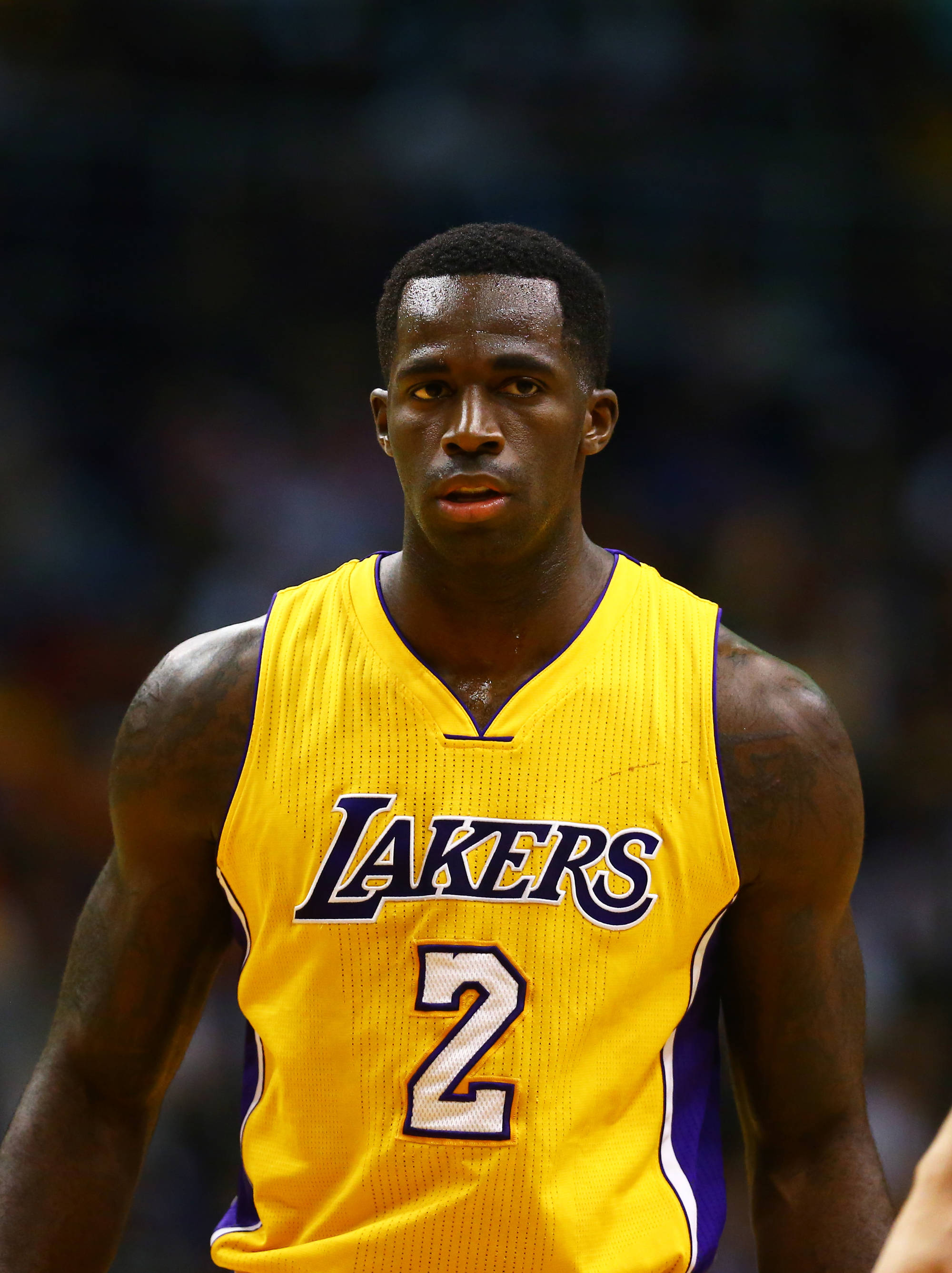 Mark J. Rebilas-USA TODAY Sports
Ryan Kelly (PF) - Out
There were very few positive moments for Ryan Kelly in 2016. Not expected to be a main contributor coming into the year, Kelly seemed to serve the team better by not playing on the court. Time and time again he got out muscled on the boards, provided little resistance on defense and could not make a shot from deep shooting a career low of .135 behind the arc. As he enters this summer as an unrestricted free agent, look for Kelly to no longer be wearing the purple and gold.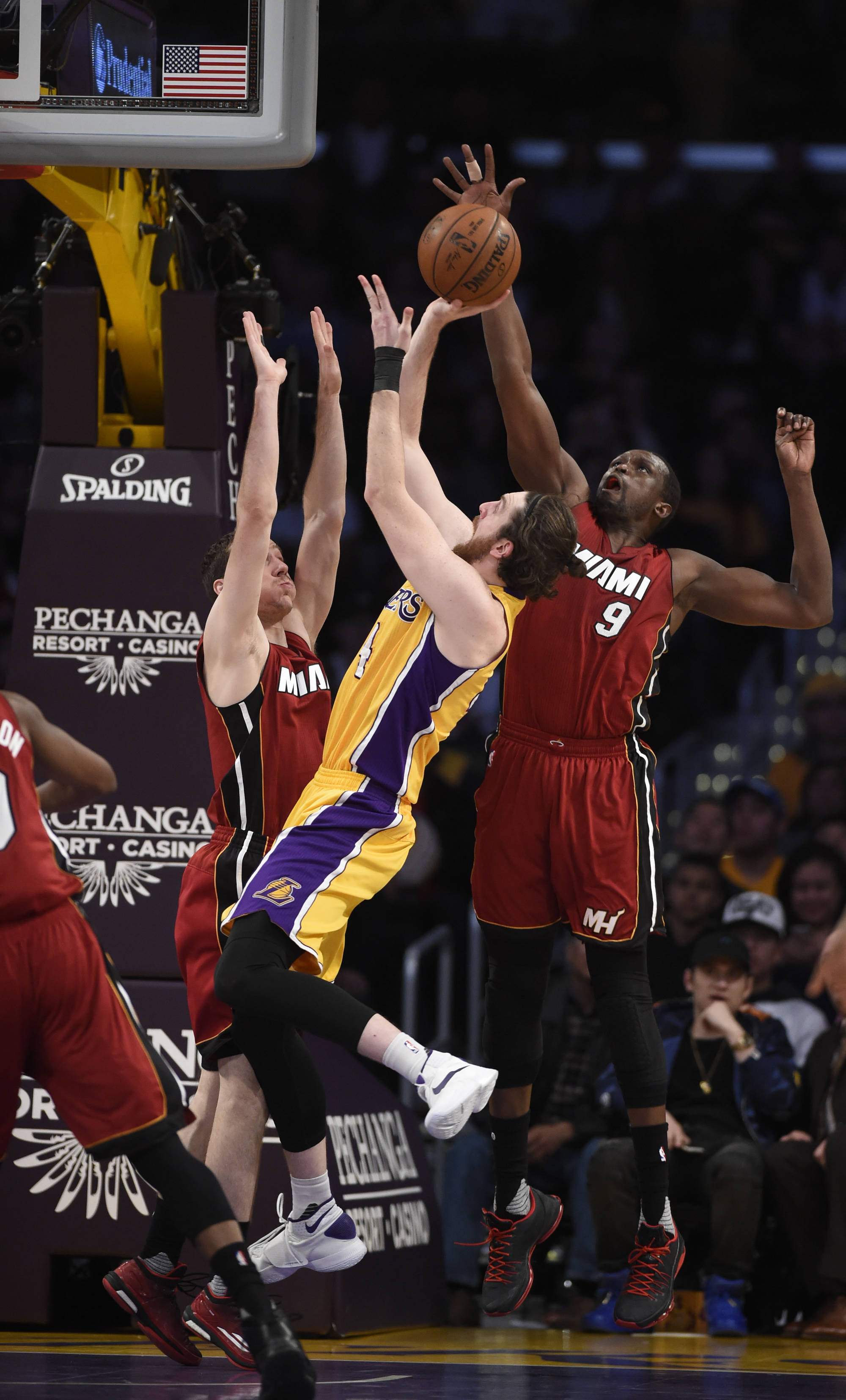 Richard Mackson-USA TODAY Sports
Robert Sacre (C) - Out
Not much new to report on from Robert Sacre this year. Known more for his supportive role on the bench, this season was thought to be an opportunity to see more playing time for the big man as minutes were open to almost everyone. However with the growing transition in the NBA to small ball, Sacre never saw much playing time playing behind starter Roy Hibbert. At age 27, Sacre's career projection seems to be one of a backup big man. With very little potential upside as he enters the prime of his career, look for the Lakers to depart from Sacre as they try to cleanse the roster from their losing ways.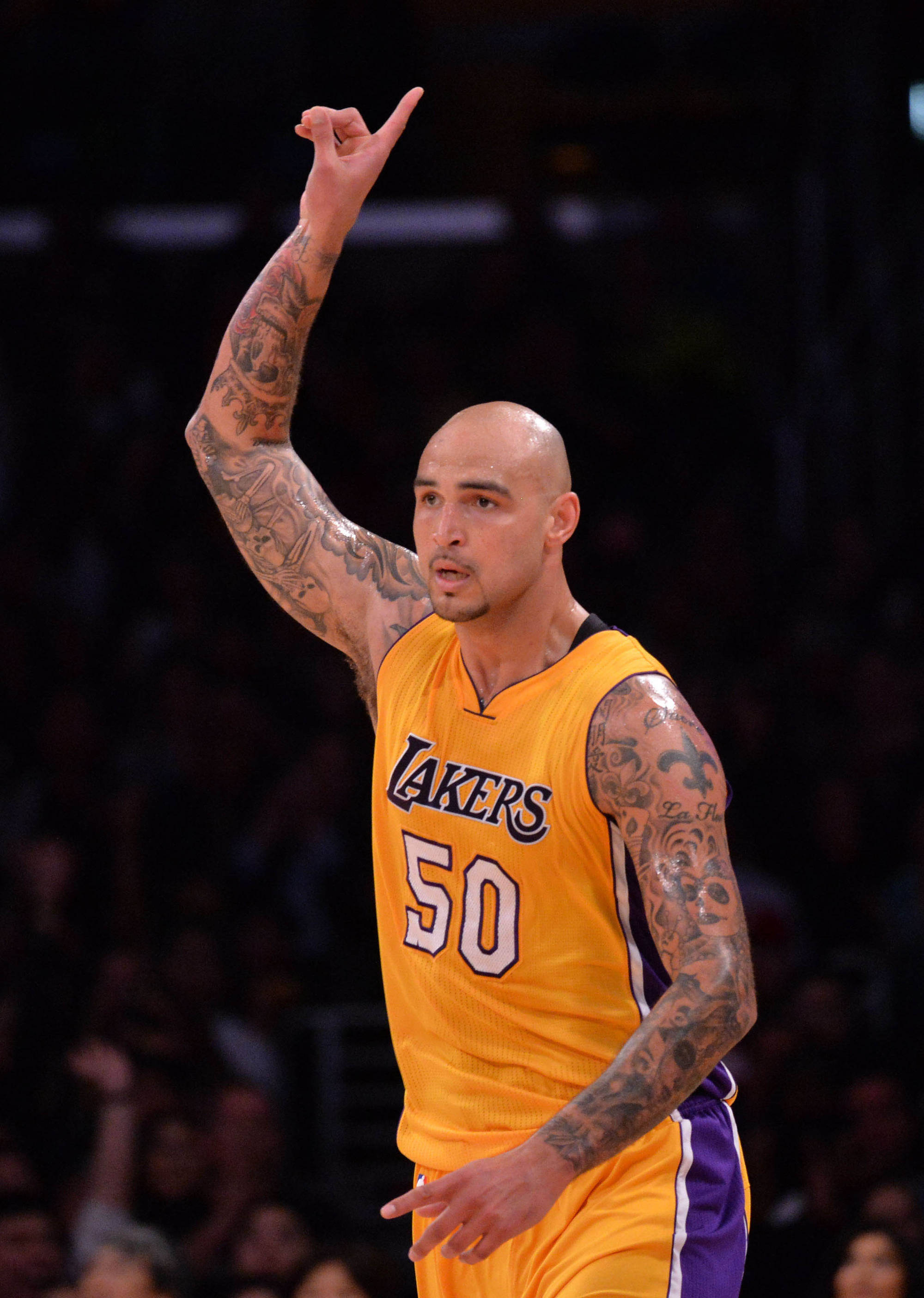 Kirby Lee-USA TODAY Sports
Conclusion
With the 2016 season in the rear view mirror, the Lakers must discern which players on their roster are true building blocks for the future and which need to to be cut loose. The new addition of Luke Walton and a potential big name free agent over the summer, gives the Lakers a chance to change their fortunes this upcoming season. While last season's roster was truly one to forget, the Lakers have some nice pieces to build around and should be excited as the organization begins the process of restoring the tradition of the purple and gold.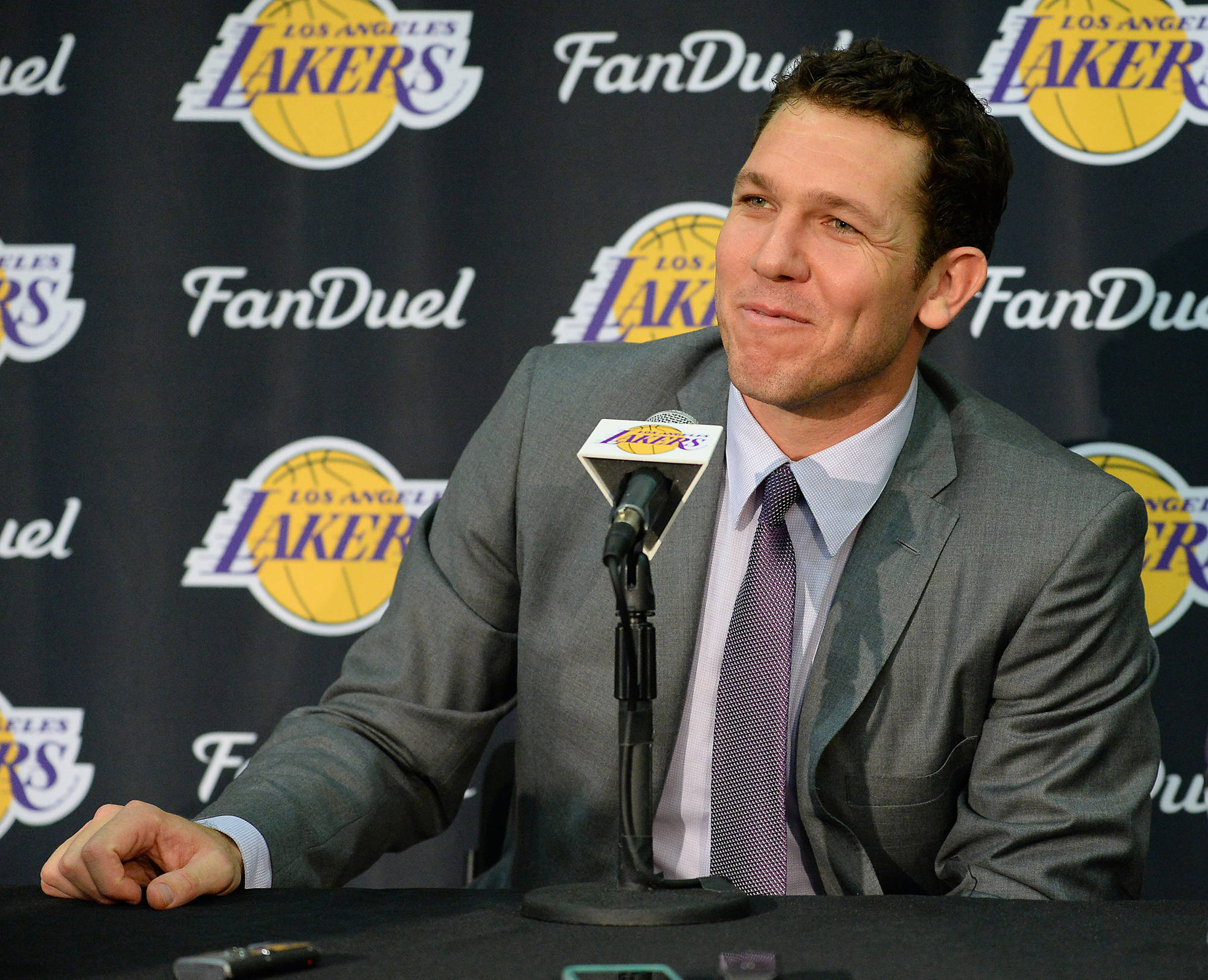 Jayne Kamin-Oncea-USA TODAY Sports
---