Season Review 2019/20: European & US Leagues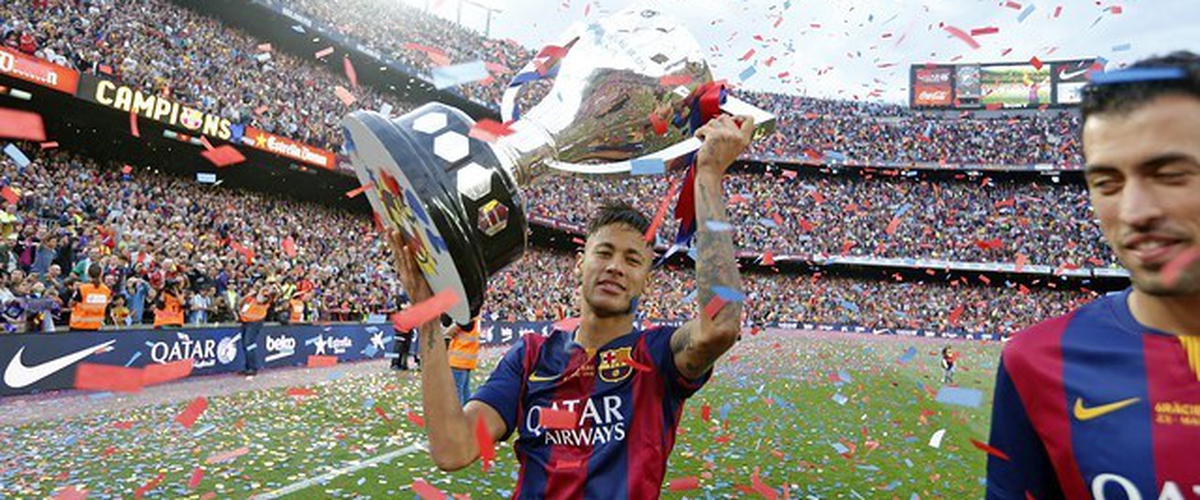 It has been a hectic period in football over the past few weeks, with leagues around the world working hard to fulfil their 2019/20 schedules.
However, there are numerous issues still to be resolved, particularly in Europe where the Champions League and Europa League are yet to reach their conclusion.
In North America, the MLS is Back tournament is a precursor to the resumption of the regular season which still has plenty of mileage left in it.
Read on as we take a closer look at how some of the biggest leagues in Europe have ended and what is in store for fans of the MLS.
Madrid Cash in on Barca's Slip-ups
Real Madrid took full advantage of Barcelona's inconsistencies to win the La Liga title for the first time in three seasons.
However, it was far from a vintage year in Spain's top flight, with neither club producing the brilliance demonstrated by their teams of the past.
Madrid's success was built on solid defensive foundations – a factor that had been sorely lacking in their performances over the past couple of seasons.
Barca's over-reliance on Lionel Messi ultimately cost them their chance of success, with many of his teammates failing to live up to expectations.
Juve Keep Their Nerve in Serie A
Juventus overcame late season nerves to claim their ninth successive Serie A title with a victory over Sampdoria.
Inter Milan, Atalanta and Lazio had kept the race alive, but Maurizio Sarri's side got the job done with two games to spare.
Cristiano Ronaldo inevitably proved to be the difference maker, averaging a goal per game to lead Juve to another championship and climb the Serie A top-scoring charts.
The Italian giants will be eager to follow up in the Champions League, but they could struggle to match the likes of Manchester City and Bayern Munich.
Bayern First, the Rest Nowhere
The Bundesliga title race looked on course to be a tight battle at one point, but Bayern eventually powered away to claim top spot for the eighth year in a row.
Robert Lewandowski once again demonstrated his scoring prowess, bagging 34 goals in 31 appearances to finish as the Bundesliga's top scorer.
Borussia Dortmund's 1-0 defeat at home to Bayern at the end of May effectively ended their title hopes and they finished a distant second.
RB Leipzig and Borussia Monchengladbach rounded off the top four, but both clubs will be disappointed to have finished so far adrift of Bayern in the final standings.
PSG Continue their Dominance in France
Paris Saint-Germain remain the dominant force in France after sweeping to the Ligue 1 title for the seventh time in the last eight years.
Their financial muscle has undoubtedly skewed the playing field, allowing them to repeatedly blow away the competition with their big-money transfers.
Forward Kylian Mbappe has been their most impressive performer and it is likely to be only a matter of time before the likes of Madrid and Barca come calling.
Marseille, Rennes and Lille completed the top four in Ligue 1, but none of them were ever really in contention to mount a title challenge.
Eredivisie Suffers an Unsatisfactory Ending
The Eredivisie was the first major European football competition to cancel its season, with league bosses declaring there would be no champion this term.
Ajax led the table by goal difference from AZ Alkmaar when the decision was made, while Feyenoord and PSV Eindhoven were also in the running.
European qualification places were still granted to teams, with the Netherlands set to have five representatives in UEFA's two competitions next season.
The league also decreed that there would be no promotion or relegation – a ruling that was met with widespread criticism from clubs towards the top of the Eerste Divisie.
Porto Run Away with the Primeira Liga Title
Porto left old rivals Benfica and Sporting Lisbon trailing in their wake in Portugal to deservedly claim their 29th Primeira Liga title.
The secured top spot in style, with goals by Danilo Pereira and Moussa Marega helping them to a stylish 2-0 victory over Sporting.
The Dragons were largely unstoppable on the run-in, with their only defeat coming in a dead-rubber fixture against Braga on the final weekend.
Benfica ended the season in second place, five points behind Porto with Braga and Sporting a further 17 points adrift in third and fourth positions.
MLS is Back with a Bang
The 2020 season resumed in North America with an innovative World Cup style tournament featuring 24 teams.
Entitled 'MLS is Back', the early stages of the competition were an opportunity for big money buys like Lucas Zelarayan (Columbus Crew) and Javier Hernandez (LA Galaxy) to shine.
However, they were largely overshadowed as Ayo Akinola (Toronto FC) and Diego Rossi (LAFC) topped the MLS scoring charts with five goals apiece during the group stage.
Once the tournament has been completed, league bosses plan to restart regular season play during August with the usual play-offs and championship game scheduled thereafter.
---