NBA Pre-Draft Trade Talk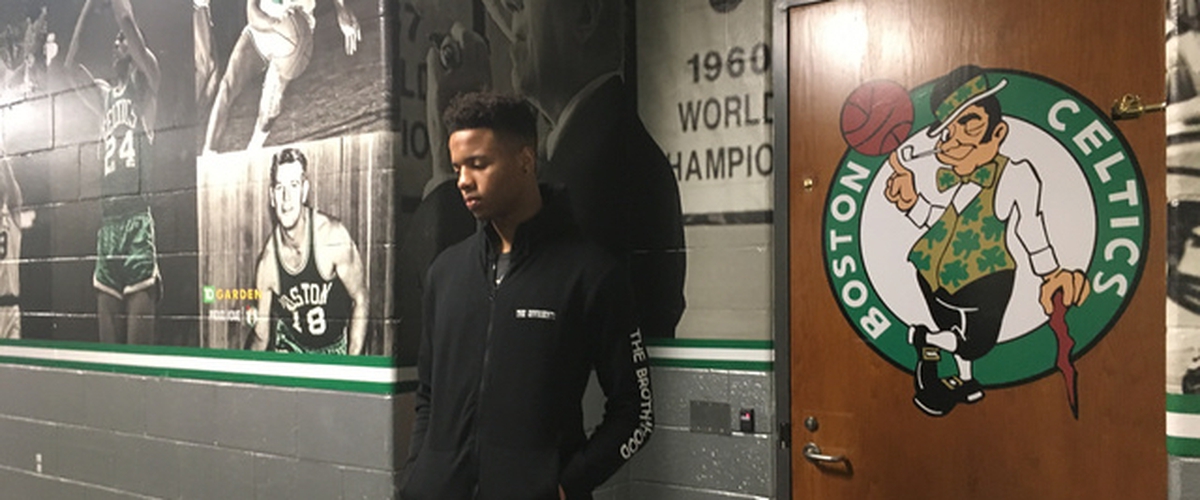 Remember this? The prospect of a Markelle Fultz-Isaiah Thomas backcourt was always going to be an intriguing one but it was truthfully difficult to imagine them co-existing. Fultz may be as good as any of the point guards in the 2017 draft at playing off the ball and catching and shooting but there was always a huge cloud above. Will this be good enough to take on, or even challenge Lebron James. Is Fultz good enough to come in and bring the Boston Celtics even with Lebron and the Cleveland Cavaliers? Well, stop thinking because we will never know. On July 17th 2017, The Boston Celtics agreed to swap the number one overall pick with the third overall pick coming from the Philadelphia 76ers. In addition, Boston added to its stockpile of draft picks to perhaps make a splash for a proven, ready to roll All-star, while the 76ers will presumably add Fultz to an already talented, long and young roster of top draft picks.
The deal made sense for both sides considering the respective game plans both franchises were following. However, little did many people know that this would be a precursor for what was to come in the next few days.
The first trade as mentioned by Adrian Wojnarowski involved the Los Angeles Lakers sending D'Angelo Russell Timofey Mozgov to the Brooklyn Nets in exchange for Brook Lopez and the 27th pick in Thursday's draft. This trade made a lot of sense considering that this all but confirms that the Lakers will take Lonzo Ball with the 2nd overall pick this upcoming Thursday. The Lakers got rid of an extra guard while also shedding cap space with Mozgov's ridiculous contract, and brought Brook Lopez back to his West coast roots (He went to Stanford). Lopez may just be a one year rental due to the fact that he is a free agent in 2018, but Lopez is an immediate impact player that could help the Lakers if they do acquire Paul George this year. Regardless, if Lopez does decide to leave the city of angels after one year, the Lakers gain cap space to make a splash if George does not arrive this year. In addition, the Lakers will have the cap space to achieve the pipe dream of acquiring Lebron James next season. For the Net's, they receive a young point guard who may not necessarily be a true point guard but is someone has improved through his two seasons and who will most certainly have a chip on his shoulder considering the Lakers chose Lonzo Ball and Jordan Clarkson over him. D'lo will get to run and gun in coach Kenny Atkinson's fast paced, guard dominated offense and hopefully be able to showcase his solid vision and effortless stroke from deep. They also receive a serviceable big man in Timofey Mozgov, who may have a ridiculous contract, but is solid enough to contribute.
The second trade was one that certainly stunned me. Imagine if this trade occurred a few years ago when Dwight Howard was in Orlando, or even on the Lakers. Dwight Howard was a superstar in this league and now it seems like he was traded away for two cans of soda and a coupon that expires next week. Dwight Howard cannot seem to catch a break. In recent weeks he was bagged upon my media and fans because he said he was thinking of adding the 3 point shot to his game. Although, he really cannot shoot free throws or anywhere 5 feet beyond the basket, he made a valid point that the league is shifting towards big men being able to step out and shoot. Yes it is ridiculous to think that a guy who cannot even make more than 60 percent of his freethrows in a season is pondering this, but he did not say he was going to be Kevin Love who primarily shoots threes. He just said he was adding to his game and thinking of ways to adapt to new styles of play. Add that to the fact that now, his HOME TEAM, the team that he CHOSE to play for and start anew just tossed him out for MILES PLUMLEE AND MARCO BELLINELLI. Oh, and a second round pick.
In all, these three events hopefully can lead to a string of events that make up for the lackluster NBA playoffs. All eyes shift to Thursday as players such as Kevin Love, Paul George and Jimmy Butler dangle around rumors. The aforementioned trades were perhaps a glimpse to remind all that there is more to the draft than the start of a career for a young man in the professional ranks. There is also the moving of puzzle pieces that make the NBA offseason a real frenzy.