2020 Game Plan for the Dallas Cowboys—Free Agency
1. Cowboys go into 2020 with, according to Spotrac.com, 85 million dollars in cap space but the first move should be to release Tyrone Crawford and add an additional 8 million in cap space. Crawford never developed into that Michael Bennett type that could move inside and out and cause issues. The cap space and his lack of any real production makes this the first roster move I would make for this team.
2. Also, just to make the point further about having plenty of cap space, Dallas could restructure Tyron Smith, Zack Martin and Travis Frederick and create additional 20 million if needed. Hopefully they won't need to do all three.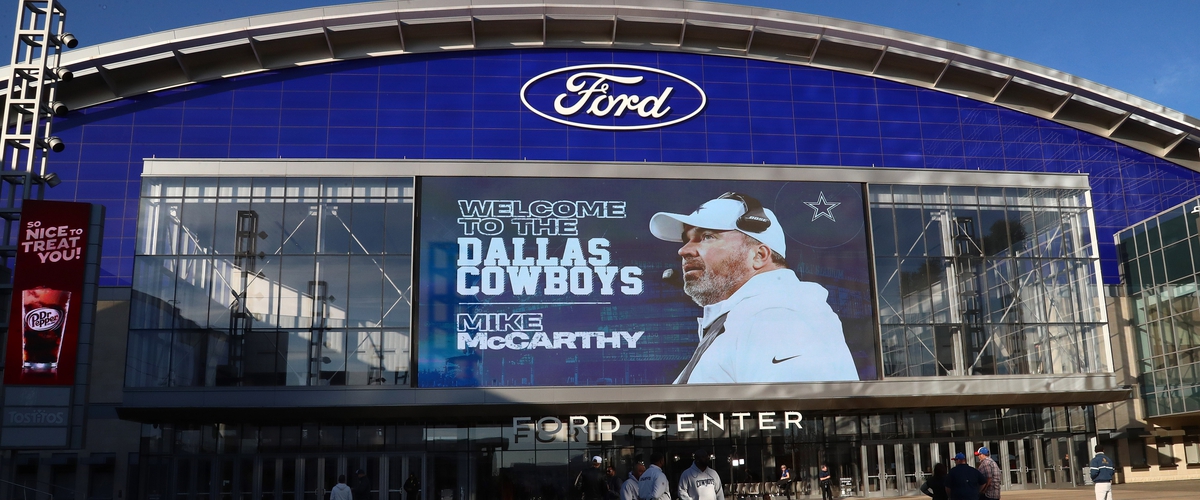 3. Breakdown of free agents and who to keep and who to let walk
· Michael Bennett---Be nice to bring back but rumor is he'll retire, but, if not, an incentive type deal wouldn't make me upset. I have a feeling the 34 year old will join his brother as a retired player.
· Robert Quinn---After deciding on Amari and Dak the next priority should be Quinn. He had double digit sacks and hits 30 in May so this will be his last big payday. Hopefully Dallas can give him a nice four year deal but his production this year might make him a little too rich for the Cowboys but they need to make all efforts to keep him.
· Amari Cooper--- Loyalty is never a strong suit with fans and many have turned on Cooper but let us not forget what he did for the team in 2018 and how he nearly single handily beat the Eagles in previous match ups. It's been reported and obvious he isn't playing at 100% but the discrepancy of his production in road vs home games is concerning. He and Michael Gallup gave the Cowboys a pair of 1,000 yard receivers for the first time in recent memory. I think a nice five year deal slightly below the top dog NFL receiver but with some incentives that can push him in front of them should work. If not, a nice transition tag would work too if he is too greedy. With Sanjay Lal not being retained it's looking like Cooper get a deal will happen this off-season.
· Randall Cobb--- Nice addition showed he can help as a third receiver and not just limited to a slot role. I think a nice a two year thirteen million dollar deal with a team option would make all parties happy and give Dallas a dynamic trio of receivers. Chances of him resigning increased drastically this week with Coach McCarthy coming on board.
· Jason Witten---Time to say good-bye to a legend. Holding up the position and preventing young talent to develop. Cowboys likely will need to add either through the draft or free agency (Eric Ebron) but Jason's days in Dallas need to end.
· Cameron Fleming---Club option. Don't pick up the option and let him test free agency. Dallas has enough swing tackle candidates to let him leave.
· Sean Lee----The end is near for Lee with a new staff coming and his injury history. Likely will have to live with a one year deal with club option, with LVE injury Lee's leverage increased.
· Christian Covington--- Cowboys will need depth and with Maliek Collins likely being too expensive to keep another a one year flier on Covington for two and half million
· Byron Jones---Talent corner who appears to be allergic to interceptions. With so many holes in the secondary, resigning Byron to a deal is a top five priority but should be more along the lines of a team friendly deal/fair market deal with incentives. He's not a top ten corner but is not someone the team could replace easily so they need to find a number that works for both. If they sign both Cooper and Dak before free agency they can use the transition tag on Byron.
· Jeff Heath--- With a new coaching staff they likely won't go bargain basement at strong safety but that's not saying Heath doesn't have a role on the team. I would resign him to a three year deal for seven million and transition him into a Bill Bates type of role.
· Joe Thomas—Provides quality depth. A nice one or two deal for two and half million a year.
· Tavon Austin---league minimum deal as he has a unique skills but I'd be good if we moved on and drafted a younger version.
· L.P. Ladouceur---May retire but if not one more year is good with me. At 39 I think they'll be a new deep snapper next year and that scares me.
· Kerry Hyder—Signed a 1 year one million deal but might be time to allow some of the younger guys to add some snaps and take his role. Hyder will likely move on from Dallas.
· Kai Forbath---It took a while but they finally found a kicker who could make the basic kicks. No question they lock him with a one year deal but also bring in competition to never go through what we endured this season.
· Malcolm Smith---late season add with linebacker injuries. League minmiumn deal with incentives as could provide quality depth if they switch to the 3-4 like being discussed.
· Maliek Collins---made under a million last season and likely will get a healthy pay raise this season and probably too rich for the Cowboys blood. Interesting to watch his status this off-season but I'm guess he will get a deal that is more than Dallas will pay.
· Xavier Su'a-Filo---Has been a very solid add since he was brought in last year. A nice three year deal - six million with incentives. Having bounced around after Texans let him go and coming back from an injury might make Xavier appreciate what he has rather than chasing a few more bucks.
· Joe Looney----Club option that I think they need to not exercise and likely lose Looney to free agency. He was a 2018 starter and should get more money than Dallas can offer but last year's draft pick, Connor McGovern, has a similar skill set at a much cheaper price.
· Ray Ray Armstrong---signed late in the year due to injuries so if he shows anything they can bring to training camp on a non-guaranteed if not Armstrong playing days likely done.
· Darian Thompson---Solid depth but only being brought back if Cowboys can't upgrade secondary. Darian likely will find work and more money elsewhere.
· Justin March---Likely needs to look for work elsewhere as Dallas will be upgrading linebacker depth with a new coaching staff.
· Dak Prescott—All signs point to a new deal likely before March so he can start working with the new staff.
· C.J. Goodwin--- a role player that won't be brought back by a new staff.
· Daniel Ross--- a restricted free agent that won't be coming back.
· Anthony Brown---injured corner who likely has played his last game in Dallas but if the new staff wants to bring him back it should be a very team friendly deal.
· Kavon Frazier---Another injured player who will be a staff call but likely will move on.
· Blake Jarwin---a restricted free agent that Dallas will certainly give a fairly high qualifying offer to and likely lock up with a healthy raise for the new several seasons.
· Cooper Rush---Dallas will give a qualify offer but nothing too significant and allow him to compete for the number two. Roster security is greatly reduced with a new staff. I would expect Dallas to look for a more experienced back up. Marcus Mariotta is someone that intrigues me for the back up role.
· Antwaun Woods—Exclusive right free agent (meaning we will keep him if we want him) and for the price and production he will be back with the team. He could get one of the Cowboy deals that locks him up for a few season like Devin Smith, Xavier Sua'Filo received when Dallas signed them as street free agents.
· Adam Redmond---Role linemen who likely will get an offer elsewhere.
---