Inside the Matchups: Celtics Small Lineup vs Cavs Big Lineup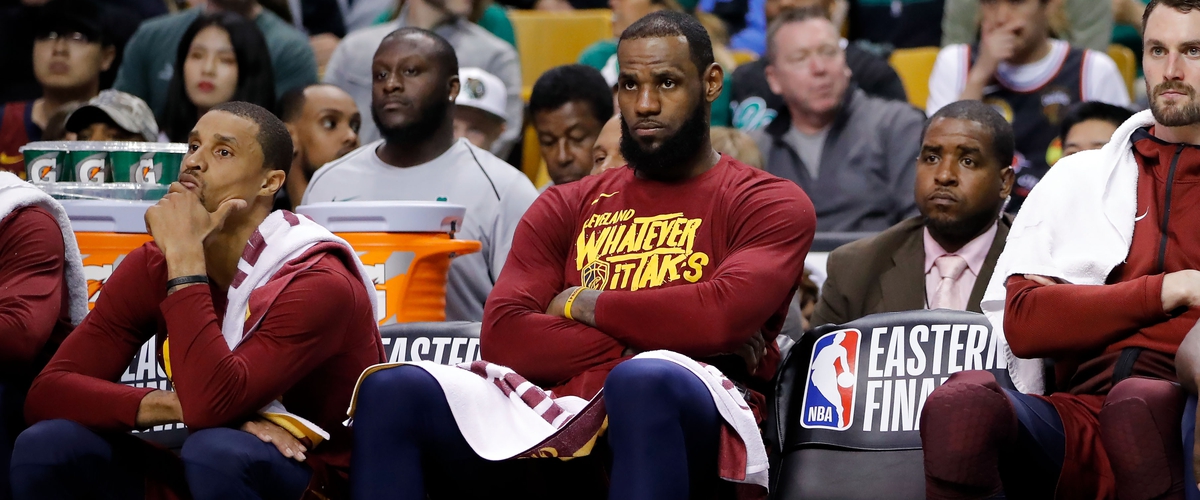 It should be interesting night, who will seize the control in the series. After we found out where the bottom dwellers of the NBA will be picking the upcoming draft, will see how the Cavs will recover after the Game 1 thrashing of the Celtics. During the off day, Ty Lue said he is gonna go big as he will start Tristan Thompson. Let the chess match begin, what will Brad Stevens do to counter that move.
Celtics small ball lineup obviously causes many problems for the Cavs defensively to be forced to make some type of adjustments that move could very well be effective. Thompson has been thorn to the Celtics side for years. Lue explained though advanced stats that Al Horford has struggled against Thompson most of his career. Without a doubt that may be most sensible move because Big Al has been a rock for the Celtics this postseason. It should also be expected that we should see a fully engaged Lebron tonight. Whoever win this game could very well have control in this series.
The big question is will Stevens counter that move and go big as well with their traditional lineup inserting defensive minded Aron Baynes. If I had to guess, I believe he will stay with the same lineup. The only issue could be rebounding with this lineup. It also pushes Lebron to be a 3 in which Jayson Tatum and Jaylen Brown have to guard him more instead of Marcus Morris. Depending on the Celtics switching defense will see how these matchups hold up.
Cavaliers may still have issues with the Celtics small ball lineup athletically if Stevens still stays small. As we know how the Cavs have struggled with the Warriors small ball lineup, it will be difficult for Thompson and Love to matchup with the perimeter play of Horford and Morris similar to what Iguodala and Green can do. Like the Warriors, the C's small ball lineup all 5 players can pass, dribble, drive, and shoot the 3 ball. This can still present a challenge for a defense thats 29th rated in defensive efficiency so the Cavs must have great level of effort to beat this Celtics team on their home floor. The biggest key is can the Celtics rebound well enough with their small ball lineup if they do, they will have transition opportunities that will present itself with obvious athletic advantage for the Celtics.
I expect it to be a physical long series but I believe the Celtics have all the ingredients to win this series. Cavs should win their home games, it only will be shorter series if the road team finds a way to win on the road. I'm not saying the Celtics are the Warriors but the Celtics present similar versatility with their small ball lineups especially if their shooting their 3 pointers will see how it unfold as the series "truly" starts tonight.
---