MISSION MARCH 2019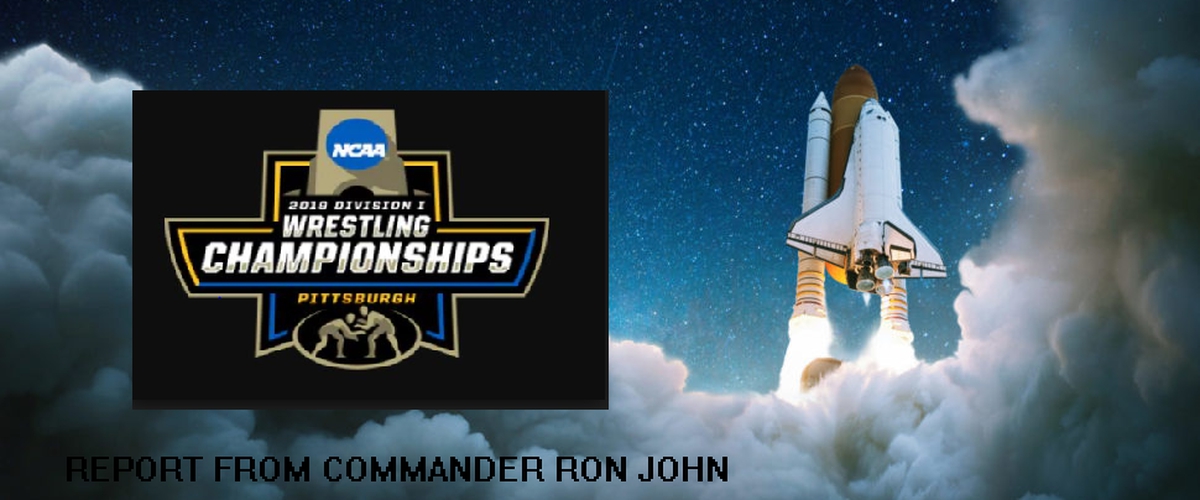 MEN ON A MISSION
2019 NCAA Wrestling National Championship Preview
Commander Ron John here folks and I am here to give you a synopsis of the mission set forth by the 330 collegiate competitors commencing to launch at the NCAA Wrestling Nationals Championship. Only 10 will stand a top of their respective weight classes! Who will rise to reach the top of the podium?
Just a few hours away and last minute preparations are underway for the 2019 National Tournament. We are here to preview the expedition plans set forth for some of the most advantageous weight classes for the 2019 National Tournament this year in Pittsburgh, PA.
125 POUNDERS EMBARKING
"GLORY! In The Hole!!"
Under the Radar Missiles: Brent Fleetwood (NDSU) and Jay Schwarm (UNI)
*FIRST ROUND FIRECRACKERS!*
- Moisey (NEB) vs Oliver (IND), classic first round bout amongst veterans.
- Personally, will be front row of the Arujau (COR) vs Heinselman (tOSU) first round match to start off my Thursday action!
- Tough Road for Spencer Lee (IOWA) to reach the top of the mountain.
- Should we que in on Fleetwood (NDSU)?
ROUND 2:
- I see #13 Seed Hildebrandt (CMU) making it to the Beaver Bresser (OrSt) and giving him a run into UTB.
-If Ravon Foley (MSU) is healthy and moving onto the second round, he will likely have Vitali Arujau from Cornell. Expect a scrappy match, with the winner moving onto to face Rivera (NW) in Friday mornings round.
-Fleetwood vs Glory (PRIN)àVeteran vs Frosh
Semi-Predictions: Rivera vs Mueller(UVA)/ Lee vs Piccininni(rematch of less than 1 month ago where Picci cradled and stuck Spencer Lee to his back!
Champ @ 125 Pounds Prediction: Nick Piccininni (Oklahoma State)
133 POUNDERS EMBARKING
"Quick Fix?"
Under the Radar Missiles: DJ Felhman-34 registered wins, coming into the tourney? (Lock Haven) and #20 Brandon Paetzell (Lehigh)- He has wins this year over #9 John Erneste and #12 Montorie Bridges.
First Round Firecrackers!!
So is it just me?... Or has there has been a Nickell on Cal State Bakersfield's roster for two decades now. Sean Nickell will have Matt Schmitt of Tim Flynn's Fleet in a first-round whirl.
-Expect Tim Rooney (KSU) to go big and attempt to upset Buckeye Luke Pletcher
-Sykora of NDSU vs Montorie Bridges (WYO) will be a battle of the West.
-Cefalo (RID) is no gimmee for Lizak (MINN) in Round 1.
ROUND 2:
-Chazz Tucker (COR) vs Erneste (MIZZ) will be exciting!
-Gomez (ISU) vs Phillipi (PIT)…Ok Ok We are Heating Up!
-Pumped we have another Terao (AMR) to watch during the post season. Terao's are known for tearing up the field come March.
-Possible Lizak (MIN) vs Tariq Wilson (NCST) 2nd Round?! That is if Wilson is healthy and can move on past his first bout.
-DeSanto (IOWA)vs RBY (PSU) Legoooo
Semi-Matchup Predictions:
-Fix(OKSt) vs Pletcher (tOSU)
-Suriano (RUT) vs DeSanto (IOWA) -Micic (MICH), if healthy
Champion @ 133 Pounds Prediction: Daton Fix (Oklahoma State)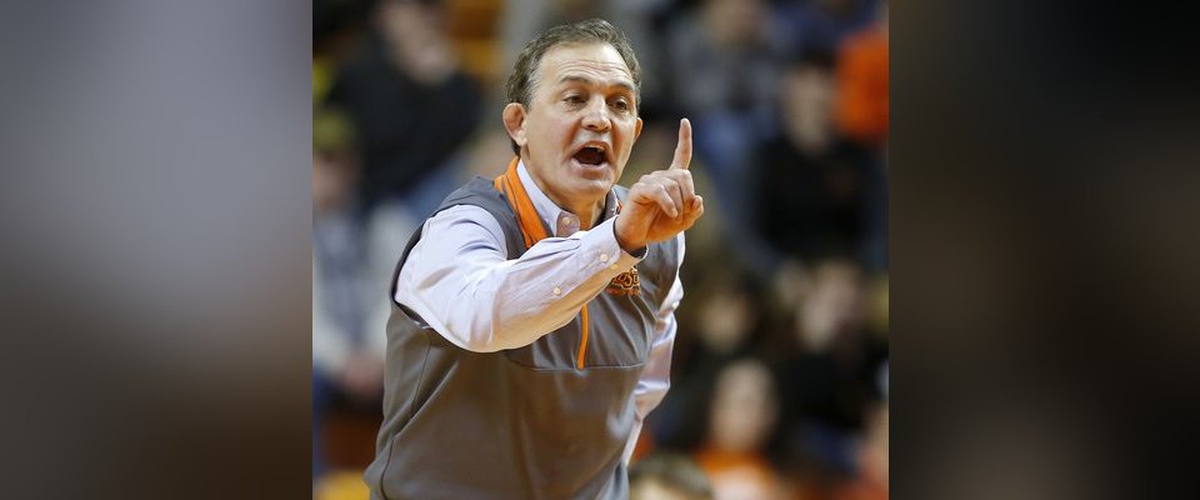 141 POUNDERS EMBARKING
"McKenna's are Born For March"
Under the Radar Missiles: #20 Matt Findlay (Utah Valley)14-2 with losses only to Mitch McKee (MIN) and a Josh Alber (UNI) injury default. Knocked off Tristan Moran, Chad Red, Nate Limmex, Jamal Morris and Sam Krivus. #13 Kyle Shoop (Lock Haven) Will he be the next A.J Schopp-EWL AA Breakout?!
141 FIRST ROUND FIRECRACKERS:
STRAP UP FOR 141 ROUND 1 FOLKS… because we are launching in 3…2…1…
BOOOM-> Ian Parker (ISU) vs Chad Red (NEB) bout # 44 and right down the line we have
-Demas (OU) vs Moore (VT)
- Finesilver (DUKE) vs Storr (MICH)
- Headlee (UNC) vs Kelly (OHIO) for head bangers in the top half.
As for the second half, Lee (PSU) vs Limmex (PUR) is no lay over.
Former AA bash as S'Darian Perry (ODU), EMU transfer, will face off against Jamal Morris of the Carolina Wolfpack.(NC)
Additionally, Moran (WIS)vs Murin (IOWA) [BIG 10 matchup]
Rounding up the 1st round we have Brock (OkSt) vs Lantry (BUF)
Round 2:
-Demas will man-handle Kanen, as the Wolverine does not know what is in Storr for him.
- Carr vs Moran, BIG 10 Conference Rematch, where Moran won the last match in the conference consolations 9-4.
- A healthy and slick Jamal Morris can give Nick Lee problems.
Semi-Predictions: Yianni vs Eierman and Lee vs McKenna
Champion @ 141 Pound Prediction: Joey McKenna (The Ohio State)
149 POUNDERS EMBARKING
"J'eet yet? No, djew?" -- It's Time to Eat!
UNDER THE RADAR MISSILES:
#13 Anthony Artalona (Penn)-Wildcard semifinalist?!? Following a hot EIWA title.
#12 Brady Berge (Penn State)
#11 Josh Heil (Campbell)-It runs in the family
*FIRST ROUND FIRECRACKERS*
Bouts 71 and 72: Kaden Gfeller (OKST) vs Ryan Blees (MINN) & Maruca (ASU) vs Lugo (IOWA)
ROUND 2:
Lugo vs Gfeller will get the place rocking.
Semi-Predictions: Ashnault vs Kolodzik (PRIN) & O'Connor (UNC) vs Jordan (tOSU)
Champion @ 149 Pounds Prediction: Jersey Mobbin (Rutgers)
157 POUNDERS EMBARKING
"NOLF'S HODGE TO HOLD"
UNDER THE RADAR MISSILES:
#12 Taleb Rahmani (PITT)
*FIRST ROUND FIRECRACKERS*
1st Round: Early (ODU) vs Monday (PRIN) I am excited to see early on Thursday!
Round 2:
-This is where things start to heat up for the weight, Pagdalio (ASU)/McClure (UNC) vs Humphreys (LEH) will be a low-key battle to see who takes on Nolf, Friday morning.
- BIG10 bash between Hayes (tOSU) and Kaleb Young (IOWA)to move onto Deakin (NU), and a fair shot at the Semi's!
-Early (ODU) vs Bleiseee- Will Winner advance passed Berger?
Semi-Predictions: Nolf (PSU) vs Pantaleo (MICH) and
"IS IT TOO EARLY TO MAKE A WILD STATEMENT?!" Hayes (tOSU) vs Early (ODU)
Champion @ 157 Pounds: Jason Nolf (Penn State)
165 POUNDERS EMBARKING
"WILL THE MARINELLI'S MAKE MOVES?!"
UNDER THE RADAR MISSILES:
#9 Demetrius Romero (Utah Valley), #10 Branson Ashworth (WYO), & #33 Joe Smith (OKST)
*First Round Firecrackers*
-One of the biggest controversies of this tournament is the Pig-Tail placement of Jo Jo Smith (OKST). Nonetheless, in Round 1, he would have to face #1 ranked Alex Marinelli (IOWA)
-Bullard (NCST) vs Viruet (Brown)
-I will be personally viewing the #29 Nick Kiussis of WVU take on #4 Evan Wick (WIS). Kiussis battled in the OH State Semi-Finals for 3 straight seasons, with a wrestler I coached for several seasons, Greg Brusco. Curious to see where Nick is now as a competitor.
-Fogarty (NDSU) vs Marinelli (GMU), Round 1, may draw eyes.
Round 2: Marinelli (IOWA) vs Viruet (BROWN) and Marinelli (GMU) vs Wick (WIS). Will the Marinelli's steal the spotlight?
Semi-Predictions: Marinelli vs Marstellar (LHU) and Massa (MICH) vs Joseph (PSU)
Champion @ 165 Prediction: Alex Marinelli- Lone Hawkeye Champ (Iowa)
174 POUNDERS EMBARKING
"Repeat in the Hall of Champions?"

UNDER THE RADAR MISSILES: Ethan Smith (tOSU) will he bring some flavor back to his home state?
*FIRST ROUND FIRECRACKERS*
-If Kane of UNC doesn't wrestle like a stiff, he can surprise Hall and give Mark a run for his money!! $$
- Lydy (PUR) vs Harvey (ARMY)
-Bullard (NCST) vs Labriola (NEB)
Round 2: Statzka (MINN) vs Lujan (UNI)/ Kutler (LEH) vs Finesilver (DUKE)/Labriola vs Jacobe Smith (OKST)
Semi-Predictions: Hall (PSU) vs Amine (MICH)-Will Amine finally break through? & Valencia vs Lewis-Lewis stuck Valencia in a cradle last month!
Champion @ 174 Pounds Prediction: Zahid Valencia (Arizona State)
184 POUNDERS EMBARKING
"YOU CAN RUN, BUT YOU CAN'T HIDE!"

UNDER THE RADAR MISSILES: Lou Deprez (BING) and Dakota Geer (OKST)
*FIRST ROUND FIRECRACKERS* Gravina (RUT) vs Cash-Money Wilcke (IOWA)
Round 2: Maxwell Dean (COR) vs Cash Wilcke (IOWA)/ Bonoccorssi (PIT)vs Emery Parker (ILL)/ ZZ Top (VT) vs Cam Caffery (MSU) /Ness (UNC) vs Rasheed (PSU)
Semi-Predictions: Martin (tOSU) vs Max Dean (CORN) & Rasheed (PSU) vs ZZ-Top (VT)
Champion @ 184 Pound Prediction: Myles Martin
197 POUNDERS EMBARKING
"The next face on the Nickal?"
*First Round Firecrackers*
- Bullsack (CLAR) and Trexler (STAN)- Just because...
Round 2: Warner (IOWA) vs Caywood (ARMY)
Brunner (PUR) vs Miklus (ISU)
Sliegh (BUCK) vs Aiello (CORN)- to move onto Moore!
Semi-Predictions: NIckal (PSU) vs Brucki (PRIN) & Weigel (OKST) vs Moore (tOSU)
Champion at 197 Pounds Prediction: Bo NIckal (Penn State)
HEAVYWEIGHTS EMBARKING
"Let's Set the Stage for the BIG Boys"
UNDER THE RADAR MISSILES: Jensen (NEB) and SAM STOLL (IOWA)
*First Round Firecrackers*
-Jensen vs Singletary to single out a solid first round match for this weight.
- Hemida (Maryland)-There only representative vs Sweeeny (Corn)
-Cory Daniel (UNC) vs Conan!! Cory will overcome Conan!
- Stoll (Iowa) vs Mason Parris (MICH) -a BIG ONE!!
-Haines (LHU) vs Edinboro transfer-Billy Miller
-Orndorff vs Goodhart will be a good one!
ROUND 2: HIlger (WIS) vs Hemida (MD) & Bouts 255 and 258!!
Semi-Predictions: White vs Stoll & Gable vs Cassar
Champion @ Heavyweight Prediction: Derek White (OkST)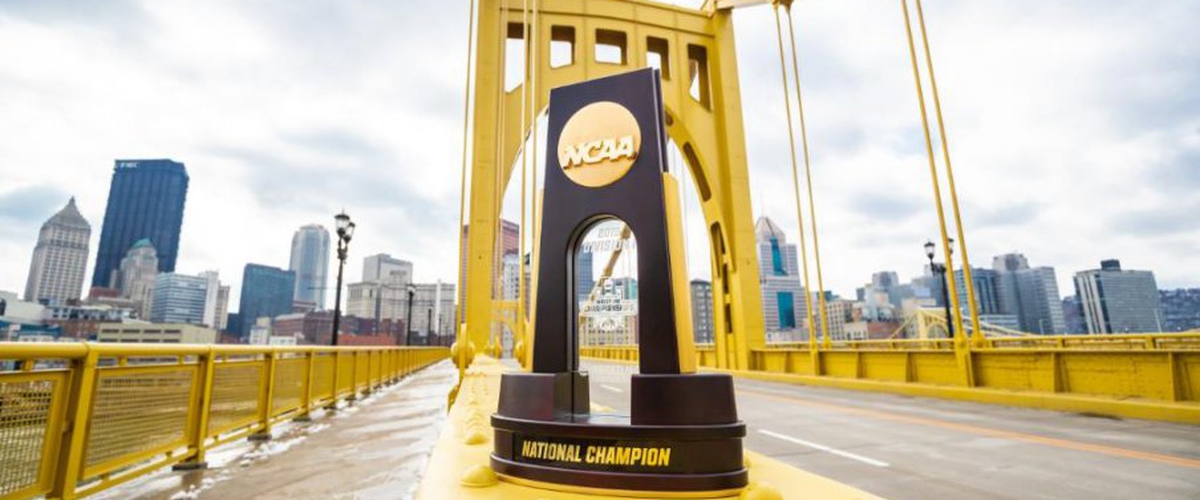 LET THE GAMES BEGIN! OVER AND OUT!!