College Football Prediction 2017-2018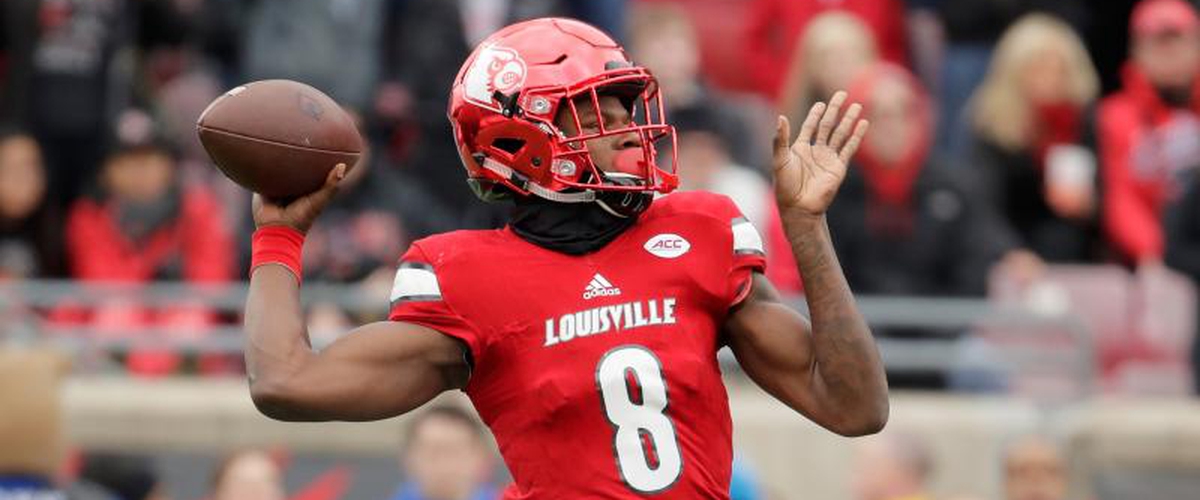 With the college football season just a few short weeks from beginning, it seemed only fit that I meticulously review what every team brings to the table and how I think they will fare this season. Well, almost every team (my apologies to members of the C-USA and Sun Belt). Before a season starts, saying how a team will perform for the entirety of the season is a tall task. Injuries and maturation of young players are two key elements that can not be predicted. As such, I based my predictions off of past performance of returning players, strength of schedule, and coaching staff ability. Enough delay, let's see how these FBS teams will perform in the 2017-2018 season, according to me.
MAC-East
1. Akron (7-5, 6-2)
2. Ohio (7-5, 5-3)
3. Miami (OH) (7-5, 5-3)
4. Bowling Green (5-7, 5-3)
5. Kent State (2-10, 1-7)
6. Buffalo (1-11, 1-7)
MAC-West
1. Toledo (9-3, 7-1)
2. Northern Illinois (7-5, 6-2)
3. Western Michigan (7-5, 5-3)
4. Ball State (5-7, 3-5)
5. Central Michigan (3-9, 2-6)
6. Eastern Michigan (1-11, 0-8)
MAC Champion: Toledo
MAC Rationale: Toledo is a medium sized fish in a puddle of a pond. With the departure of Corey Davis and P.J. Fleck, Western Michigan is not nearly the competitor it was last year. The MAC returns to it's usual drone of mediocrity this season. There are far too many teams that I don't see having winning records this year. The race between Ohio and Akron may be the most exciting story line out of the MAC all season.
AAC-East
1. South Florida (11-1, 7-1)
2. Temple (8-4, 5-3)
3. Central Florida (6-6, 4-4)
4. Cincinnati (5-7, 3-5)
5. East Carolina (3-9, 2-6)
6. Connecticut (1-11, 0-8)
AAC-West
1. Memphis (9-3, 6-2)
2. Houston (8-4, 6-2)
3. Tulsa (8-4, 5-3)
4. Navy (7-5, 4-4)
5. Southern Methodist (6-6, 3-5)
6. Tulane (4-8, 2-6)
AAC Champion: South Florida
AAC Rationale: While South Florida will likely run away with the AAC-East division, the West is completely up for grabs.
Tulsa is coming off of an impressive and somewhat surprising 10-3 year last season, thanks in large part to former quarterback and current Philadelphia Eagles signee Dane Evans. With an already established run game, Tulsa should be able to ease their new quarterback into the offense.
Houston faces the immense task of replacing quarterback Greg Ward and head coach Tom Herman. Luckily, they have the personnel. Kyle Allen has fulfilled his year of inactivity following his transfer from Texas A&M. Major Applewhite, one of the best names in college football, takes over at head coach. His offense was instrumental in the recent success of Houston, him taking the reigns could open some big doors for Houston if the defense can perform as well.
Memphis was my pick for West champion because of a young man named Riley Ferguson. Memphis has been blessed with some serious arm talent in the past few years, first Paxton Lynch and now Ferguson. Ferguson threw for 3,698 yards and 32 touchdowns last season. With a revamped backfield and plenty of returning receivers and linemen, I don't see anyone slowing down this Memphis team on their way to a West division title.
This talk of the West champion is all for naught, as they are just fighting for the right to be beaten by USF. Quinton Flowers is Lamar Jackson against worse competition. If Florida State couldn't handle a running quarterback last season, imagine what Flowers is going to do to a team like UCONN. Besides the quarterback position, the Bulls actually have a pretty decent defense and some linemen to hold blocks for him. While a playoff bid may not be in the cards, USF should have a season they'll not soon forget.
Mountain West Conference- Mountain
1. Boise State (8-4, 6-2)
2. Colorado State (7-5, 6-2)
3. Wyoming (7-5, 5-3)
4. Utah State (6-6, 6-3)
5. New Mexico (4-8, 2-6)
6. Air Force (2-10, 0-8)
Mountain West Conference- West
1. San Diego State (8-4, 6-2)
2. UNLV (8-4, 6-2)
3. Hawaii (5-7, 3-5)
4. Nevada (5-7, 3-5)
5. San Jose State (4-8, 3-5)
6. Fresno State (3-9, 2-6)
Mountain West Champion: Boise State
MAC Rationale: While the west division of the MWC is usually pretty weak, the decision for the winner was tough. San Diego State has established themselves as a decent threat in the MWC, even without star running back Donnel Pumphrey. But UNLV has made obvious strides in recent years. I don't think their defense is good enough to win the west division, but they could be a legitimate challenge in the coming years.
How tempting it was to give Wyoming the nod over Colorado State for the #2 spot in the Mountain division. The off-season buzz for Josh Allen has been deafening. After a closer look at all of the players you don't hear about (Wyoming's defense, offensive line, and running backs), my favor shifted to Colorado State.
The battle for #2 is common in the Mountain division, because Boise State has had a strangle hold on the MWC for quite awhile now. I don't see that changing this season. It's only a matter of time before Boise State makes the ill-advised jump to the Pac-12 and then suddenly remember that Kellen Moore left in 2012. Until that time, they'll keep bullying in the MWC.
Big Ten-East
1. Penn State (12-0, 9-0)
2. Ohio State (10-2, 8-1)
3. Michigan (8-4, 6-3)
4. Indiana (8-4, 5-4)
5. Michigan State (5-7, 3-6)
6. Maryland (4-8, 2-7)
7. Rutgers (2-10, 0-9)
Big Ten-West
1. Wisconsin (11-1, 8-1)
2. Northwestern (9-3, 6-3)
3. Iowa (8-4, 5-4)
4. Nebraska (6-6, 4-5)
5. Minnesota (5-7, 4-5)
6. Illinois (4-8, 2-7)
7. Purdue (2-10, 2-7)
Big Ten Champion: Penn State
Big Ten Rationale: As per usual, the Big Ten champion will come from the East division. The race for the East division crown will certainly be one of the bigger stories in all of college football this season. Penn State and Ohio State are CFP contenders and Michigan is a good quarterback away from making the jump to that conversation. An underrated Indiana team and a Michigan State team trying to rebound from a horrible campaign in 2016 lurk in the shadows. These two teams could spoil CFP hopes for some of the bigger names in the division.
The West division champion is to be expected as well. The gap between talent in the East and West is a bit disappointing, as Wisconsin usually walks to the Big Ten Championship. Northwestern is certainly a team to watch, though. Their offense returns many studs from last year, led by running back Justin Jackson. He's rushed for over 1,000 yards all three years of his career. If quarterback Clayton Thorson continues to improve as he did last year, Northwestern could give Wisconsin a scare. But, a scare won't be enough to take down the Badgers.
I don't see anyone beating Penn State in the regular season this year. With Saquon Barkley running like he has been and the offensive line finally finding some continuity, that rushing attack will be hard to stop. The biggest challenge, of course, will be Ohio State. Ohio State under Urban Meyer is always a tough game, especially in Columbus. That game on October 28th will determine not only the champion of the Big Ten West, but also the champion of the Big Ten conference and who attends the CFP.
ACC-Atlantic
1. Clemson (11-1, 7-1)
2. Florida State (10-2, 7-1)
3. Louisville (9-3, 5-3)
4. NC State (8-4, 5-3)
5. Boston College (5-7, 2-6)
6. Wake Forest (5-7, 2-6)
7. Syracuse (3-9, 1-7)
ACC-Coastal
1. Virginia Tech (10-2, 6-2)
2. Miami (9-3, 6-2)
3. Georgia Tech (8-4, 6-2)
4. Pittsburgh (6-6, 4-4)
5. North Carolina (5-7, 3-5)
6. Duke (4-8, 2-6)
7. Virginia (2-10, 0-8)
ACC Champion: Clemson
ACC Rationale: The ACC reminded me of the Big Ten with how loaded one side of the conference is. Clemson, Florida State, Louisville, and NC State will all duke it out for the Atlantic division title. While Louisville was the Lamar Jackson show last year, they graduated quite a few skill players around him on offense. The performance of his new targets will largely determine how the Cardinals fare this year. As for NC State, they have a defense that puts them into contention for this race. The question is whether their offense can answer the call or not.
Choosing between Clemson and Florida State was difficult. Clemson graduated their offensive core with Deshaun Watson, Mike Williams, and Wayne Gallman all making the jump to the NFL. But the Tigers should still be a force defensively. While I love everything about Florida State's defensive backfield (and their defense as a whole, really), their offense worries me. Deondre Francois really needs to step up after the departure of star running back Dalvin Cook. It was a bit of a tossup, but I ultimately sided with Clemson for their outstanding offensive and defensive lines. Close football games are won in the trenches, and Clemson has talent in spades when it comes to the muscle positions.
SEC-East
1. Georgia (10-2, 6-2)
2. Florida (9-3, 6-2)
3. Tennessee (9-3, 5-3)
4. South Carolina (7-5, 5-3)
5. Kentucky (6-6, 3-5)
6. Vanderbilt (6-6, 3-5)
7. Missouri (5-7, 2-6)
SEC-West
1. Alabama (12-0, 8-0)
2. Auburn (8-4, 5-3)
3. Arkansas (7-5, 5-3)
4. LSU (8-4, 4-4)
5. Texas A&M (6-6, 3-5)
6. Mississippi State (6-6, 2-6)
7. Ole Miss (3-9, 1-7)
SEC Champion: Alabama
SEC Rationale: The SEC East was quite the toss up. Both Georgia and Florida stack up pretty evenly on most platforms. It boiled down to the running game for me. That dynamic duo of Nick Chubb and Sony Michel is hard to stop. That will push them past Florida and earn them the crown of the SEC East.
The West division is Alabama's to lose. Nick Saban, the king of recruiting, has done it again. We've heard this story before. The best players have departed from Alabama, yet the players waiting in the wings are just as good, if not better. Bama will roll through their regular season schedule. Arkansas will be a fun team to watch this year, though. The Razorbacks seem to finally have their swagger back under head coach Bret Bielema. While they won't be able to compete with the likes of Alabama, they're a dark horse to score an upset.
Pac12-North
1. Washington (11-1, 8-1)
2. Washington State (9-3, 6-3)
3. Stanford (8-4, 5-4)
4. Oregon (7-5, 4-5)
5. Oregon State (5-7, 2-7)
6. California (4-8, 1-7)
Pac12-South
1. USC (11-1, 8-1)
2. UCLA (8-4, 5-4)
3. Utah (7-5, 5-4)
4. Colorado (7-5, 5-4)
5. Arizona (6-6, 3-6)
6. Arizona State (5-7, 3-6)
Pac12 Champion: Washington
Pac12 Rationale: Washington may be even better this year than they were last year. With the core of their offense, minus John Ross, returning, the Huskies will be able to put up points in a hurry. A good amount of their defensive backfield departed for the NFL, but their front 7 should be strong enough to make up for that. Keep an eye on Washington State this season. Luke Falk is back and can sling that pigskin. The Cougars could ruin some playoff dreams this season.
I have bought into the USC/Darnold hype. More than anything, I just don't think anyone in the Pac12 South can compete with the Trojans. Even UCLA and their overrated gunslinger can't run with them. USC will steamroll opponents like Arizona and Utah. USC will run into few problems until the Pac12 championship. I don't see them beating the Huskies.
Big 12
1. Oklahoma State (11-1, 8-1)
2. Oklahoma (11-1, 8-1)
3. Texas (8-4, 6-3)
4. TCU (8-4, 5-4)
5. West VIrgina (7-5, 5-4)
6. Kansas State (6-6, 3-6)
7. Texas Tech (6-6, 3-6)
8. Baylor (6-6, 3-6)
9. Iowa State (5-7, 3-6)
10. Kansas (4-8, 1-8)]
Big 12 Rationale: There are a lot of decent teams in the Big 12 and that always seems to be the case. Most conference games could go either way because most of the teams are in the same place in regards to talent. I think Oklahoma State returns enough offensive firepower to propel them to regular season wins over Oklahoma State and Texas to secure a conference championship.
Teams to watch this year are West Virginia and Baylor. The Will Grier era has started for the Mountaineers. Looking back on what he did in his time with Florida, he is an undeniable play maker. While it's hard to say if the rest of his teammates will pick up the slack, he could be the difference maker in a close game. As for Baylor, it'll be interesting to see what they can do after their off-season scandals and the mass amount of transfers. While many players have left and things look bleak, at least they're not as bad as Kansas.
Independents
BYU (9-4)
Notre Dame (9-3)
Independent Rationale: Tanner Mangum is back under center for this season, and that is great news for the Cougars. He's displayed that he can win in his time at BYU. With a pretty light schedule, the Cougars will be bowling in the off season, because who loses to Hawaii?
Notre Dame is looking to turn things around after a disappointing 2016 campaign. The preseason buzz around new quarterback Brandon Wimbush has put pressure on the Irish to perform. If the defense can hold up, as they failed to do last year, Notre Dame can right the ship.
College Football Playoff:
1. Alabama
2. Penn State
3. Washington
4. Oklahoma State
National Champion: Alabama
CFP Rationale: Oklahoma State won't stand a chance against that Alabama defense. It'll be a knock down drag out of a game, and that's not the type of team Oklahoma State is.
Penn State and Washington is quite the intriguing match up. Washington is going to score as much as they want to. Penn State has to match that offensive production if they want to win, but I don't think that happens for the Nittany Lions.
Washington gets another shot at Alabama in the 2017-2018 National Championship. The score from last year, 24-7 in favor of Alabama, is a fair prediction for this year. Alabama is the first defense Washington will face that can give them a challenge. Washington is good enough on defense to slow Alabama, but the Tide will continue to roll. Saban adds yet another trophy to his collection.