Can the return of fans help Nashville SC find the goals?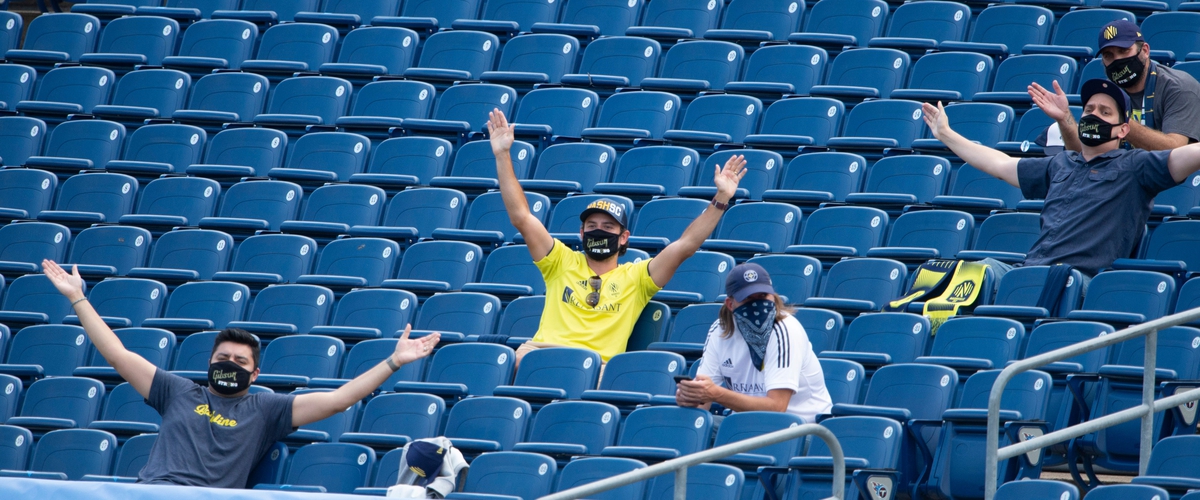 I want to be very clear and begin by saying that I am thrilled with the way Nashville SC has played in the most bizarre season any of us will likely ever experience. All the hype surrounding David Beckham's Inter Miami team has dwindled and NSC has been by far the better team.
Nope, a former World Cup winner and a former Real Madrid and Juventus striker can not save the flaming pile of trash that is the Inter Miami roster this season. Nashville currently sits in 10th in the Eastern Conference with 17 points and a game in hand and could make a huge jump up to seventh in the table if they win by two or more tonight against Minnesota United.
So, with roughly 7,000 fans in Nissan Stadium tonight to cheer on Nashville SC for the first time in person since the season opener on February 29th, will the goals start to follow for this sluggish offense?
I would say the NSC board got the perfect personnel in the midfield, defense, and goalkeeping. There is a decent mix of veterans and youngsters, plus the international players like Hany Muhktar and Randall Leal who can always provide a spark.
The only position group Nashville continues to struggle with is the forwards; namely the strikers.
Dominique Badji has proven he can't score or create chances even sometimes. Daniel Rios is a good finisher, but he is most comfortable as a poacher who thrives on getting the ball in the box when the service is right. Derrick Jones started as the number nine in New England over the weekend, but the bulky midfielder is not a goalscorer by any means.
Don't expect to see a huge change in the Nashville offense with a few fans on hand tonight, but it will certainly provide a little extra energy! I am sure the players will greatly appreciate having fans in the building and at least some ambient noise in the otherwise silent 69,000+ capacity stadium.
Here is my predicted starting XI for the match:
GK: Joe Willis
Defense: Daniel Lovitz, Walker Zimmerman, Dave Romney, Alistair Johnston
Midfield: Dax McCarty, Anibal Godoy, Hany Muhktar
Wingers: Abu Danladi & Alex Muyl
Striker: Randall Leal
Abu Danladi should mark his return to the lineup with a start tonight against The Loons, but I am unsure where exactly he will feature. It wasn't easy deciding between Danladi, Muhktar, and Leal at striker, but I went with Leal because of what he has shown linking with Hany.
Abu Danladi's pace is best suited on the flanks where he can find space and Muhktar played as the number nine briefly earlier this season and showed that he is good at getting into scoring positions, just not finishing.
---