David Poile is back to his wheelin' and dealin' ways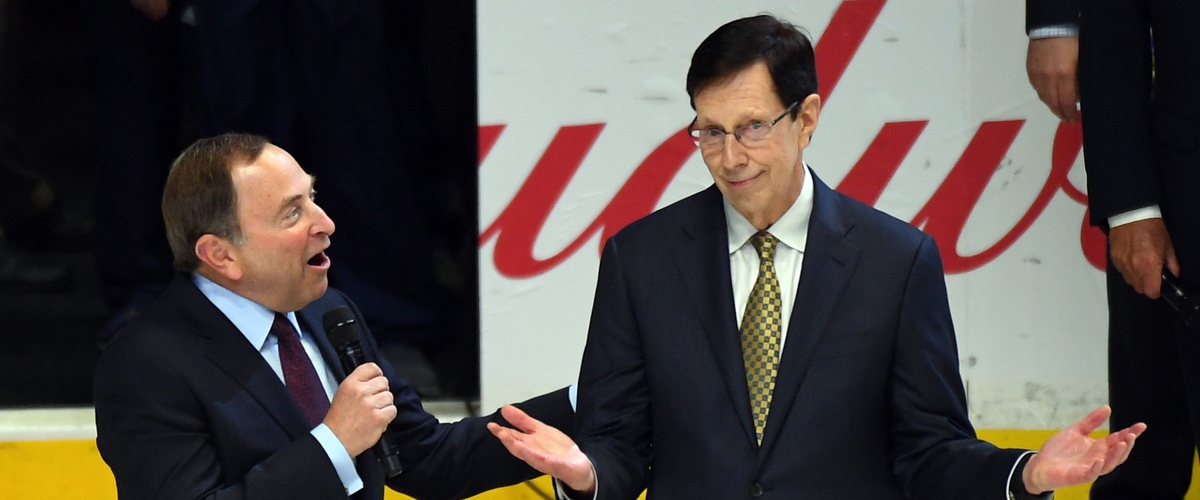 The Nashville Predators made a big move Wednesday night in the NHL Entry Draft. Recognizing that goaltender Pekka Rinne is on the last legs of an illustrious career, General Manager David Poile and head coach David Poile decided it was time to sign the future in goal.
That man is Russian Yaraslov Askarov.
He not only has one of the best hockey names I have ever seen, but he is being lauded by scouts and analysts as a "franchise goaltender."
Although this was a draft filled with talent - and the Preds certainly need some goalscoring help after falling flat in the postseason - I think every Predators fan can agree that this was the right time to be bold and make a move for a Rinne-replacement.
It's no secret that Pekka's numbers have dipped in the last two season, and while Juuse Saros has been suitable in relief, the prospect of Askarov being the next Rinne was too much for Poile to pass up.
"Iaroslav is an elite, elite prospect," assistant GM Jeff Kealty said. "The talent level and the athleticism stands out right away. We compare his athleticism to that of or [Los Angeles Kings goalie] Jonathan Quick, and he's mature beyond his years in terms of his compete level and mental makeup."
Drafting an 18-year-old and letting him develop in the youth system for a couple of years has worked wonders for Nashville in the past, why not do it again.
The Preds drafted defensemen Luke Prokop with the 73rd pick, shortly followed by another defender at 101st in Adam Wilsby.
Prokop spent the last two seasons in the Canadian junior league ranks with Calgary Hitmen. The 6'4" blueline beast was productive offensively in 2019/2020 racking up 23 points (four goals, 19 assists).
Wilsby, on the other hand, comes over from Sweden and Skelleftea AIK where he has played since 2015. He has featured in four games this new season for AIK.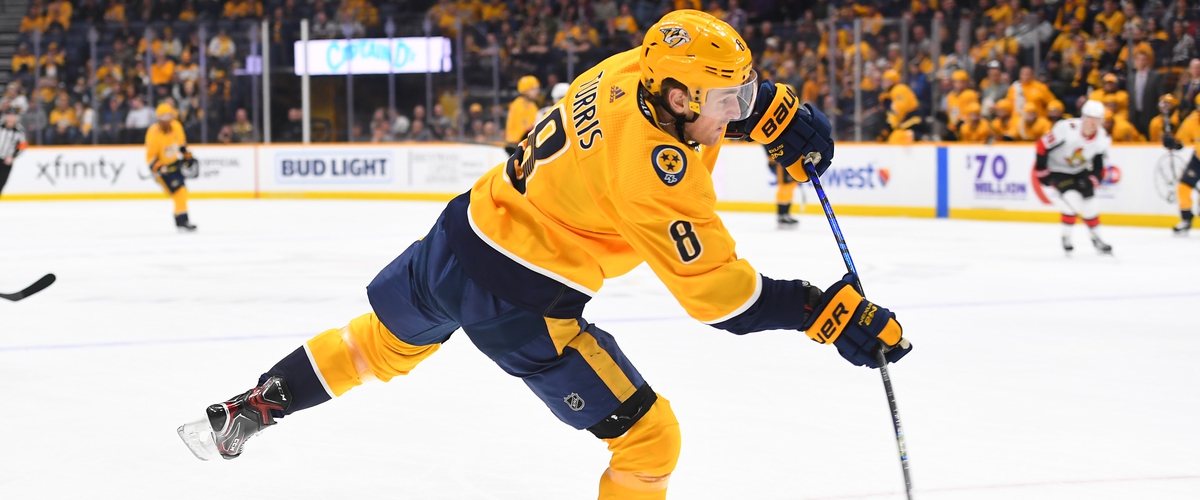 The Predators were not done with their bold draft moves after last night and this afternoon, however. In what has been a thrilling 24 hours for Smashville supporters, Poile and coach Hynes announced that Nick Bonino had been traded to the Minnesota Wild and Kyle Turris will be bought out of his contract and not return for the new season.
The deal between Minnesota and Nashville sees the Preds send Bonino, and two draft picks (37th and 70th) to the Wild in return for a much younger center, Luke Kunin, and the 101st overall pick.
As On The Forecheck aptly points out, Bonino's contributions in the faceoff circle, defensively, and on the penalty kill were stunning, but his shortcomings on offense crippled the Preds' bottom two forward lines.
Unfortunately, Kunin is equally as poor - if not worse - than Nick Bonino defensively. He is 22-years-old and has just eclipsed 100 career NHL games this season, and has totaled 23 goals,
29 assist, and a -29 rating.
The decision to terminate Kyle Turris' contract is indeed a bit surprising, but the writing was on the wall for the center.
What this proves to me is that the Predators were desperately trying to offload the large contract 31-year-old and couldn't. No team was interested in picking up the remaining four-years and $24 million owed.
Turris was not the only one bought of his existing contract. Defender Steven Santini will not return for the new season either.
Now, Nashville will be slapped with a $2 million cap hit for the next EIGHT YEARS! Yuck!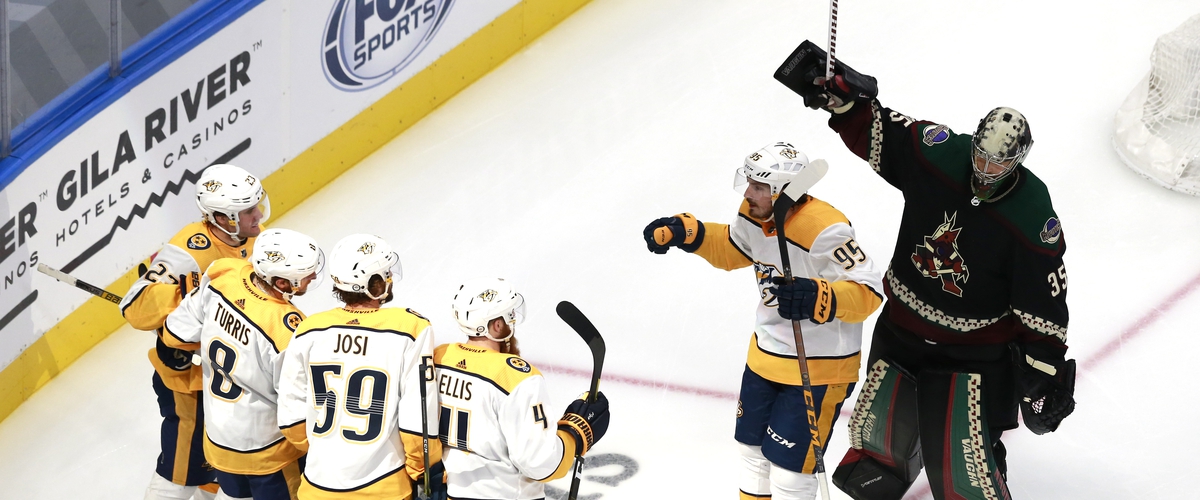 My final thoughts on everything going on
David Poile is not a conservative GM by any means. He will not sit idlily by and watch his team fallout of the playoffs in the first or second round year after year. He and John Hynes said they were willing to offload some of the team's forwards and they weren't kidding.
The Predators are freeing up ample cap space now and though it will suck to pay Kyle Turris for no service, the team can weather this storm like they have weathered She Weber's inflated contract (so inflated and back-loaded, in fact, it is no longer allowed by the league).
The Predators are entering rebuilding mode and will, in all likelihood, struggle this season. This is what tends to happen when signing older players to expensive, long-term deals.
---