Former Nashville Predators coach lands a better job?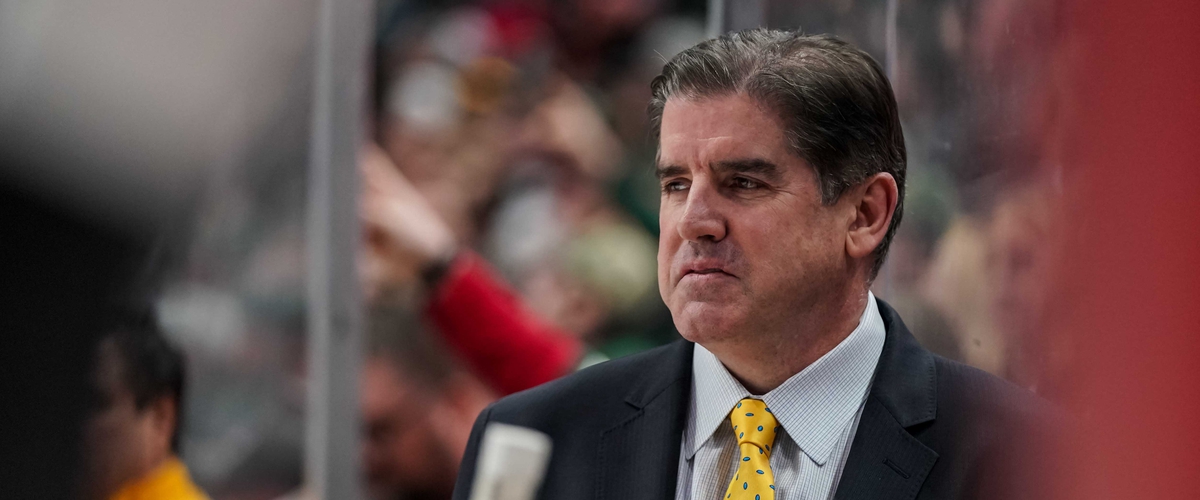 The second coach in franchise history was the first coach to take the Nashville Predators to the Stanley Cup Final. Although the Preds fell to Sydney Crosby and the Pittsburgh Penguins in a thrilling six-game series, it captured the attention of the Music City and grew the franchise beyond belief.
Though it seems like a decade ago, it was in 2017 that Peter Laviolette did the unthinkable with a Nashville team that barely made it into the postseason.
Laviolette changed the culture surrounding the NHL and hockey in the south in his time as coach between 2014 and just a couple months ago.
Lavi took the Preds to the postseason in all five of the seasons he stayed through the end of the regular season but never managed to develop the squad into a powerhouse.
His termination shortly after the Winter Classic in January was a strange time to move on from a successful coach and no other NHL team was in the market for a guy to work behind the bench.
Well, after a nice two month hiatus, Laviolette has returned to the good ole hockey game and will be in charge of the United States men's team during the International Ice Hockey Federation Men's World Championships in May.
Ironically, Predators general manager David Poile is one of the six board members who elected to hire Lavi on as the man for the national team. Poile said when Peter was let go back in early January that it was a mutual decision between the front office and the coach to part ways, so, there were no hard feelings.
Personally, I was sad to see Peter Laviolette leave because of how successful he made this team. The results in the regular season were stunning but other than that one Stanley Cup Finals run, the team was woeful in the playoffs.
He has all kinds of talent at his disposal and there should be some big-name players on his rost come May 8th and the start of the World Championship.
Congrats on the new job Lavi and for - technically - moving up in the hockey world!
---