Vanderbilt baseball faces three big tests in Southern Cal Classic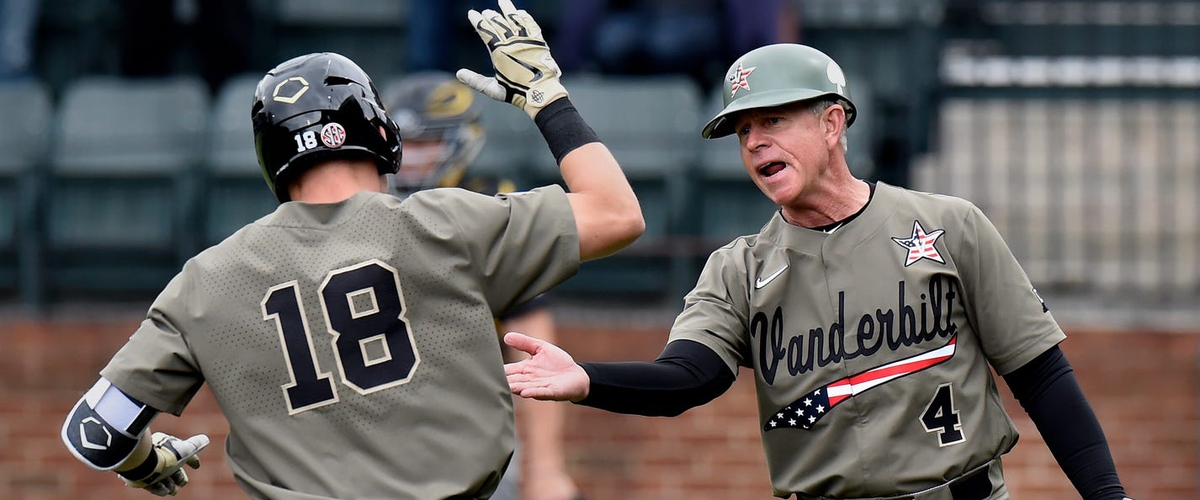 The Vandy Boys have turned things around after losing two of their first three this season. Losses to Michigan - the team they defeated in the College World Series to win the title - and Cal Poly have been forgotten as Tim Corbin's team won 10 of 11 during their month-long homestand.
The pitching staff has turned things around since returning to Hawkins Field with Kumar Rocker, Mason Hickman, and Ethan Smith all maintaining an ERA below 1.30.
It's also encouraging to see the bats have come to life once again. The Commodores have outscored their opponents 86-32 through 14 games and veterans like Ty Duvall and Austin Martin are slugging over .375.
Vanderbilt will travel out west to play three games with two coming against ranked opposition. In Los Angeles, Vandy will face #6 UCLA, USC, and #22 TCU.
Since pitchers like Rocker and Hickman have only made two and three starts respectively this season, they will both be expected to play in theses high-pressure games.
This will be a great judge of the team's character and depth as SEC conference play will begin in just over week. Ranked as the preseason #1, the expectation from Vandy fans is that the team at least makes it back to Omaha to try and defend the national title they won for the second time in school history.
If Vandy can come out of the road series with two wins, it would be a huge success in my eyes. Last year's team went 59-12 and with three losses already, the team will need to be nearly perfect if they are to achieve that same ridiculous record once again.