Nashville Predators: Despite poor season, Ryan Johansen is still valuable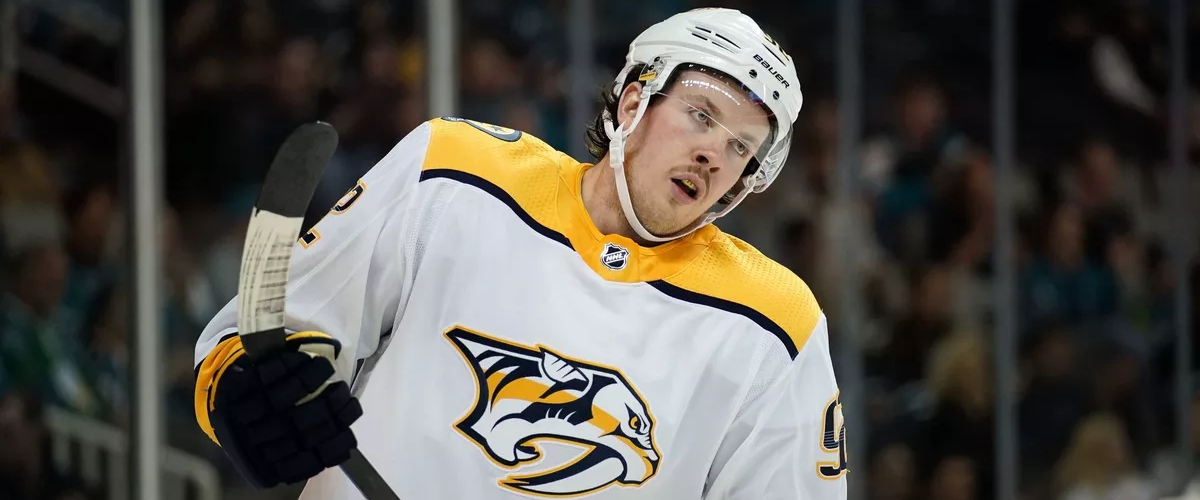 Ryan Johansen should be producing at a high level regularly. After all, an eight-year, $64 million contract and a spot as the Nashville Predators top-line center should see him contributing every single game.
Instead, Johansen has racked up just 14 points and 22 assists through 68 games. He has not suffered an injury or been benched for multiple games, he has just struggled to find the form that makes him, him.
"I'll be honest, it has chewed me up this year," the Nashville center said of his struggles this season. This is an experience I haven't had since I was a young player, and it ate me up. You've got teammates counting on you, you've got this big contract, and you're just trying to find it [form]."
In his fourth full season in Nashville, we have come to expected Johansen to score between 14 and 20 goals. He isn't expected to score a lot. He is relied upon to win faceoffs the majority of the time - he has not this season at 53.2 percent - and rack up assists, something else he has not done.
Excluding his first two seasons in the NHL, Johansen is on pace to have the fewest assists in a single season ever. Last season he had 50, this season with 22, he is on pace to finish with fewer than 40 which would be by far his lowest since he came over from Columbus in a blockbuster trade nearly five years ago.
However, we should not give up on Ryan.
He has shown in his 350+ games with the Preds that he is a natural leader and a spark plug on the first line when playing with Filip Forsberg and Viktor Arvidsson.
He has struggled to find what has kept him down this season and he has noted that when he watches film, he doesn't recognize his style of play or intensity.
Maybe having a few months off has helped him refocus on the details and refreshed him?
Like I have said, the Predators have had a litany of problems this season and all of the blame should not be placed on Ryan Johansen's shoulders. There are bigger issues at work here that the coaching staff still has to diagnose.