Players ratings from yet another Nashville SC draw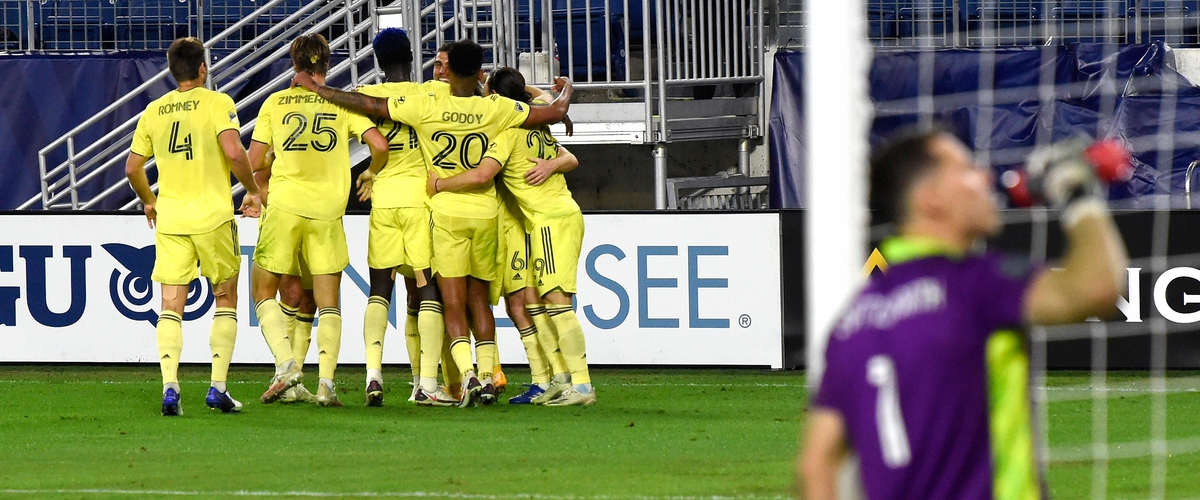 Here I sit, writing yet another article after a Nashville SC draw in a match where they led in the first half. By no stretch of the imagination am I saying they should have won the match - they shouldn't have considering they had one shot on target - but it is frustrating to once again split points at home against a fellow playoff team.
Chicago Fire FC dominated possession but struggled to break down the Nashville defense. Here are the player ratings from the 1-1 stalemate.
Manager Gary Smith: 6.1
Smith laid out the same starting XI from the win over Montreal Impact and the result was not the same. His substitution decisions were again suspect (why bring on another center back tied at 1-1?) and Jhonder Cadiz needs to be getting more minutes.
GK Joe Willis: 7.5
It's hard to find anything bad to say about Nashville SC's trusty keeper. Willis has been a brick wall all season and though he allowed a goal in this match and was denied his 10th clean sheet of the campaign, he made four saves and was emphatic coming off his line to punch away crosses.
RB Alistair Johnston: 6.2
At the start of the season, I was all for the youngster Johnston getting minutes at right-back. Now, I am not sure he is the right guy. Though Eric Miller has not been much better, Johnston too often gives away possession on the offensive end and looks uncertain with the ball at his feet. His speed sure is nice, but does he deserve to be a starter in MLS? I'm not convinced.
CB Walker Zimmerman: 8.0 (Man of the Match)
The passion and raw ability of Walker ZImmerman cannot be overstated or overlooked. Though Dax McCarty sports the captain's armband, I think it's safe to say Zimmerman is the vocal leader on the pitch. He helped to setup the goal from Rios and became somewhat of a striker late in the game when Jalil Anibaba came on.
CB Dave Romney: 6.6
Romney continues chugging along playing next to Zimmerman. The defender was solid again on Halloween night with six clearances and won two ariels. His stats are never stunning, but he is never bad either which is a good thing.
RB Daniel Lovitz: 6.2
Lovitz has been great all season, yes. but I am dinging his rating for allowing that goal from Chicago before halftime. He fell asleep allowing Fire fullback Boris Sekulic to get in behind and score with ease. Other than this mental mistake, he was good, winning three ariels and making one tackle.
CDM Dax McCarty: 5.8
This was McCarty's worst game as NSC's skipper. Against his former team, the midfielder looked lost tracking the ball and looked unsteady with the ball at his feet. He was dispossessed once, lost six duels, and committed three fouls (including a yellow card in the 90th minute).
CDM Anibal Godoy: 7.2
The Panamanian international continues to quietly have a stunning season. Godoy made two key passes, created a chance from his deep-lying position, and helped pick up McCarty's slack. Anibal is one of my candidates for player of the year!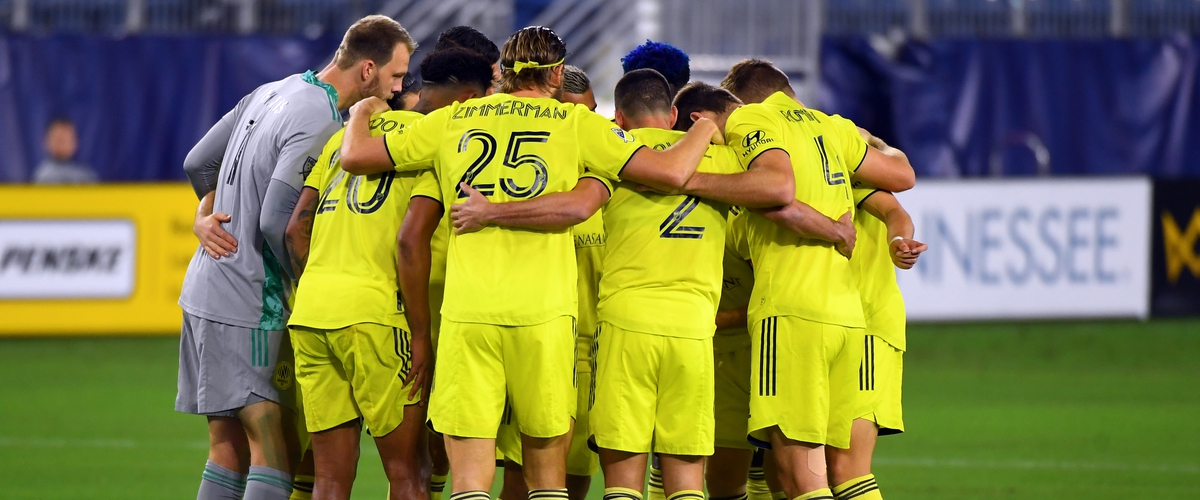 LW/LM Alex Muyl: 5.5
This was one to forget for Alex Muyl. I've mentioned it before and I will mention it again here: Alex Muyl has a phenomenal workrate and is great on defense, but is completely useless in the attacking third. He committed a foul in the Chicago box that stopped an attack and skied an open header over the bar after a stunning cross from Randall Leal. He also completed just eight passes on 12 attempts. I want to see Handwalla Bwana get some minutes in this position.
RM/RW Randall Leal: 7.8
Randall Leal has been and continues to provide a creative flair that the Nashville roster lacks. The right-winger looks increasingly comfortable in the squad and has been awesome in his first season in MLS. He provided a stellar assist on the goal from Daniel Rios and had four recoveries to help slow Chicago on the counter-attack.
CAM/ST Derrick Jones: 6.7
In the midst of Hany Mukhtar's spell on the medical table, Derrick Jones has been tasked by Gary Smith to play in a more advanced role. Though he is more of a central midfielder, Jones' ability to retain possession and dribble through defenders is likely the reason he has been moved forward. He hasn't been as effective in this position.
ST Daniel Rios: 7.3
Rios was really quiet in this match outside of the fantastic goal he scored just before the half hour mark. It isn't his fault persay, but I would love for him to evolve into more of a false nine where drops into the midfield to get the ball and help build the attack. He managed just 24 touches in 59 minutes on the pitch.
Substitutes
ST Jhonder Cadiz: 7.0
I'm still puzzled as to why the loanee from SL Benfica has not started yet. My hope is that Gary Smith is concerned with his stamina and is not electing to start Rios over Cadiz because this would be a rather large mistake by the manager. I think Rios and Cadiz should feature together and Jones should be dropped to the bench. In 31 minutes on Saturday night, Cadiz had more shots (3) and was far more involved than Rios (17 touches). Scoring 21 goals in 21 matches is not the best mark, so why not play two strikers from the off?
CM Brian Anunga: 6.5
I like how Anunga can come on and immediately assert himself on the match. He is strong winning the ball back and his energy always provides a spark to the squad.
LW Abu Danladi: 6.0
Abu came on for Muyl in the 59th minute and was unable to play to the end of the match. He made one good run on a ball over the top, but seemed to re-aggravate a thigh problem that has been bothering him for weeks now. Let's hope it is nothing serious.
CB Jalil Anibaba: N/A
---