Roman Josi can and will win the Norris Trophy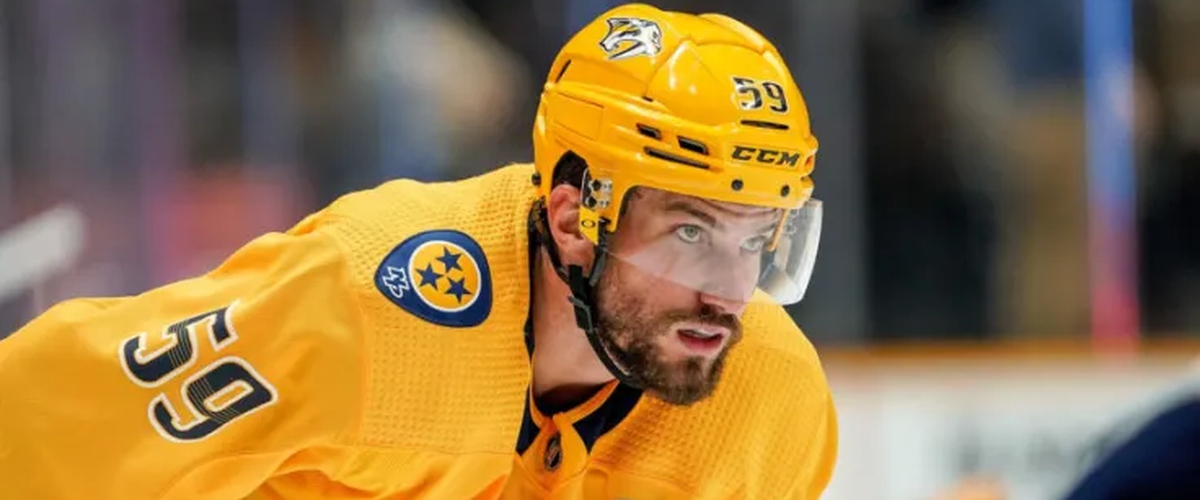 On Monday morning, the NHL announced the three finalist for the best defenseman in the league for this season.
The Norris Trophy is a huge resume builder for any blue-liner in the league and much like Vezina for goalies, it is validation that the winner deserves a hefty contract.
Shockingly, this is Roman Josi's first time in his nine seasons with the Nashville Predators he has even been nominated for the award.
"It's a huge honor and a lot of guys who've won it are definitely guys you look up to," Josi said after the nomination was made.
He said a few months ago, "I always said winning the Norris Trophy is a dream of mine," Josi said in April. "There's so many guys who had an unbelievable year. ... It's an honor for me to be in the conversation."
Josi was nominated along with the Washington Capitals' John Carlson and the Lightning's Victor Hedman. As it stands heading into the 24-team playoff that is set to start in just over in about a week, Carlson has 10 more points than Josi, but as has been the case in the past, goals and assists are not what wins the trophy.
If Roman Josi can guide the Preds through the qualifying round and make it further into the competition - better yet, further in the competition than Carlson and/or Hedman - he should be able to win it.
Before the season was paused in March, Roman Josi was THE player for head coach John Hynes. Other than Filip Forsberg, the majority of this Preds' roster was woefully under-performing.
The absence of Ryan Ellis with that serious concussion in early 2020 did not affect Josi all that much, but it is worth noting that his return has benefited the Swiss defender greatly.
It doesn't all come down to the stats of the defenders, but the overall contribution to the team and how successful the team is overall.
Keep an eye on Roman!
---