Tennessee Titans: If Delanie Walker joins the Patriots we riot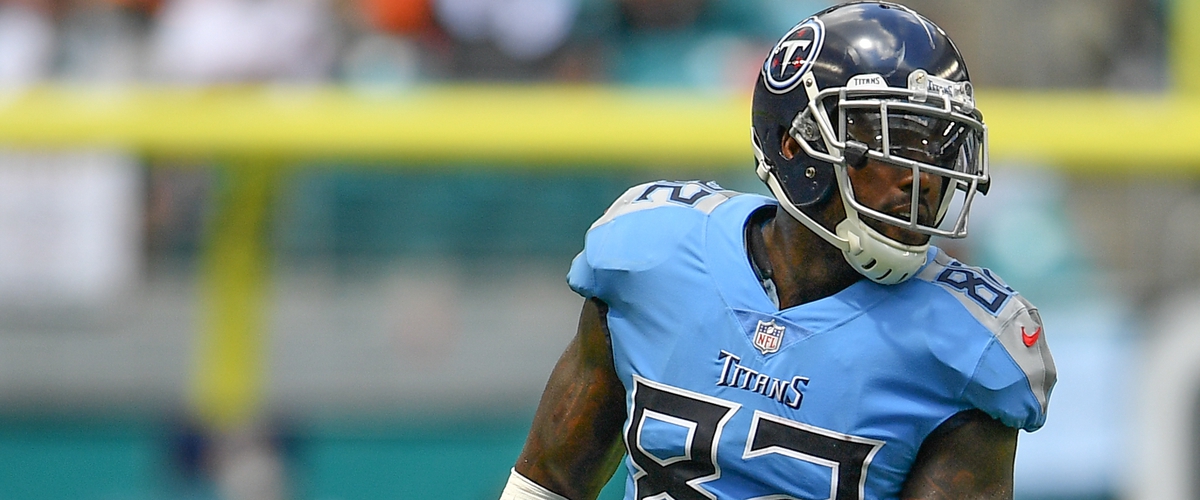 Just because we don't still want him doesn't mean that you can have him Bill Belichick!
That's right, if free agent tight end Delanie Walker signs for the New England Patriots in the coming weeks, we Tennessee Titans fans will RIOT!
Walker was the tight end in Nashville for five amazing seasons before a broken ankle in the season opener in 2018 led to his release this summer. After missing just four regular season games in five seasons, Walker missed 24 in 2018 and 2019. Coupled with the emergence of Jonuu Smith and Anthony Firkser, head coach Mike Vrabel didn't make an effort to resign Delanie.
While I still think choosing not to bring him back for this season was the right decision, Delanie Walker will go down as one of the best to play the position alongside the great Frank Wycheck.
That being said, I will still go ballistic if Walker joins the Pats.
According to reports, New England is doing whatever they can to minimized the affects of Tom Brady leaving and Cam Newton taking over as the starting QB. While it should go incredibly horrible based on Newton's track record the last two seasons and the now seven Pats' players who have opted out, Walker could be a star in a side missing big talent.
I think it is safe to say that Delanie was a fan favorite in his lengthy stay in the Music City and he was fantastic while the rest of the team struggled for years and years.
For his sake, I hope he isn't the star on a bad team, but if he joins the Patriots, that's how it is going to be sadly.
Please Bill, don't turn Titans fans against this amazing player.
---