Three takeaways from Nashville SC's first MLS win over FC Dallas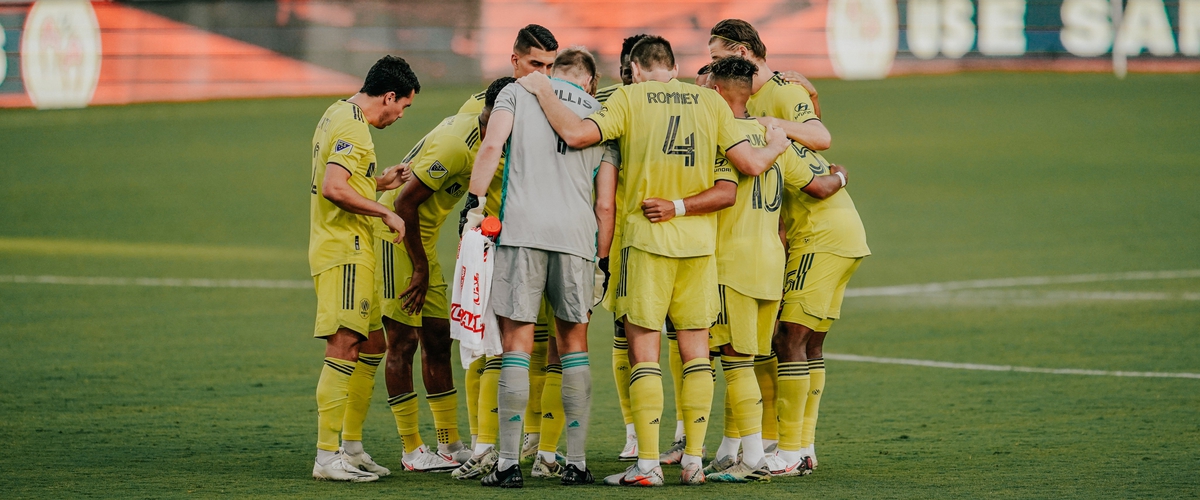 Nashville SC is 1-2-0 in three matches! That's right, despite kicking off the season at the end of February, NSC has now played three matches and we are nearing the midway point of August.
BUT, a lone goal from substitute David Accam in the Lone Star state on Wednesday night was enough to give The Boys in Gold a long awaited first ever MLS victory.
Here are the three takeaways from the 1-0 over FC Dallas.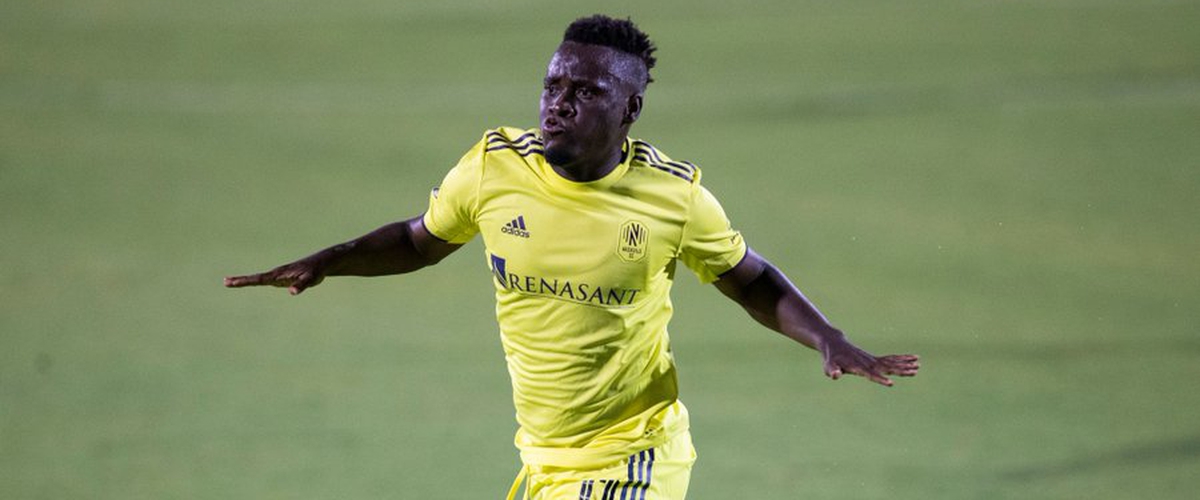 Accam the hero
He only needed one shot and eight minutes on the pitch to find the winner. Winger David Accam scored the only goal of the first MLS regular season match in a stadium with fans in it late on to give the visitors the win.
I had pegged Accam to start last night after starting the first two matches against Atlanta United and Portland Timbers.
Instead, Derrick Jones made the starting XI and linked up with Hany Muhktar, Randall Leal, and striker Daniel Rios.
While Jones was decent, the spark that Accam immediately provided upon entering was what made the difference. I will touch on it more in the next category, but the coaching job of assistant Steve Guppy was great.
Guppy was forced to take over as the manager for this match at the last minute after it was announced that Gary Smith, "was unable to travel with the team due to COVID-19 testing results that were ultimately confirmed to be negative."
The run and confidence on the shot were what impressed me the most on this goal. Of course, Accam had a lot of help with that deflection, but it doesn't matter exactly how the ball finds its way into the net as long as it does.
Don't get me wrong, Jones looked solid playing in a hybrid CAM role, but Accam's ability to break through the defense's lines and create space for himself and his teammates is vital to scoring goals.
Expect him to start on Sunday after that short but memorable cameo last night.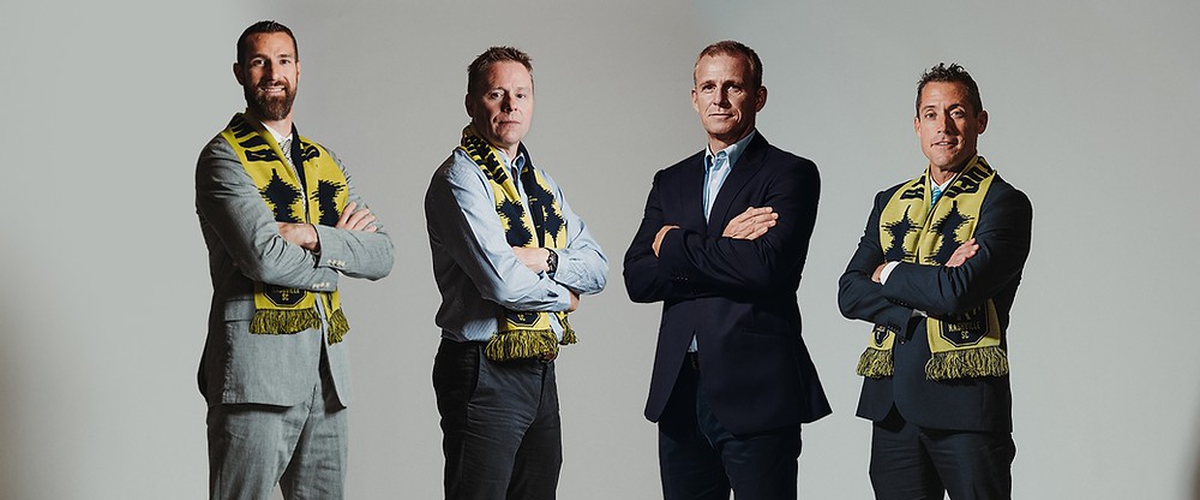 Hats off to Steve Guppy for coaching a great match
It is difficult to put into words how much that win last night means for Nashville SC. Just think about everything that has happened since the team played its inaugural match in Nissan Stadium in late February.
A tornado ripped through the city destroying property and directly affecting a couple of players and some staff, the coronavirus pandemic hit and forced NSC to pause its inaugural season two matches in, then, the team sees nine players and staff positive for COVID-19 and they are removed from the 'MLS is Back' tournament.
Finally, on matchday, when everything all the bad was supposed to be behind The Boys in Gold, they learn their manager will not be allowed to make the trip.
Steve Guppy has plenty of experience as an assistant and even worked with coach Smith in his time with the Colorado Rapids, so, even though he has never been directly in charge of a match, he knew what had to be done.
I think we can all agree that his substitution choices were tactical and helpful as well. With the match tied at zero heading into the final 10 minutes, Guppy looked to his lengthy list of attackers on the bench and changed out four of the attackers from the starting XI.
Guppy was smart to remove defender Brayan Beckeles in the 67th minute after the Honduran international received a yellow card before the half hour mark.
Smith will in all likelihood return to his usual spot on the bench Sunday, but not enough can be said about how great Guppy was. This will be a fun little info tidbit for MLS fans for years to come. It was Steve Guppy - the assistant - and not Gary Smith - the manager - who was in charge when Nashville won its first match.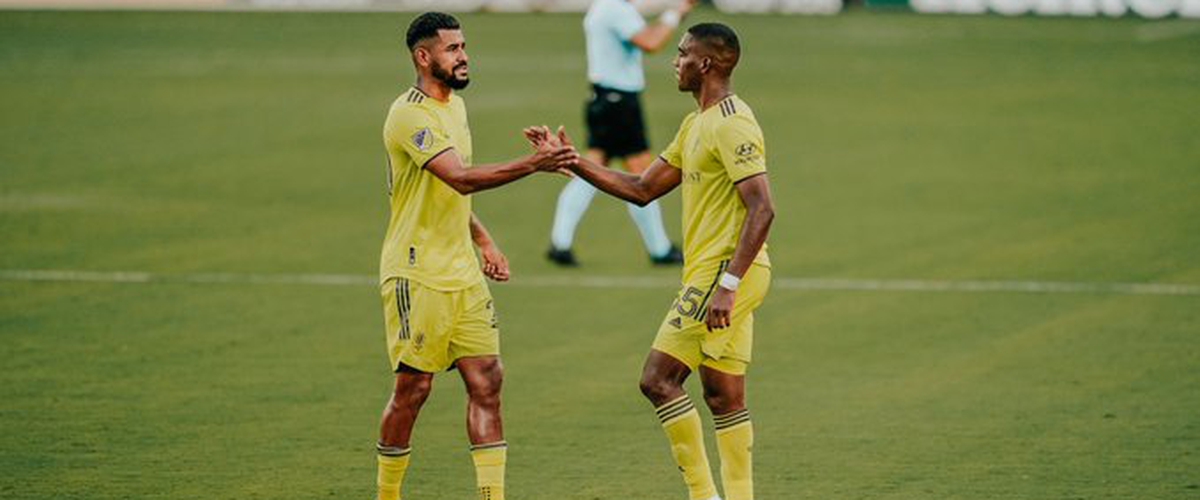 Veteran leadership in the midfield and defense was the ultimate difference
Nashville came into this game as underdogs and after seeing FC Dallas score four goals in their first two matches of the season - one win and one draw - the backline and holding midfielders in Dax McCarty and Anibal Godoy knew it would be a long night.
It was that and much more for goalkeeper Joe Willis who saw 15 total shots come his way of which five were on target.
Godoy and McCarty were great in limiting quality chances from the home side and Godoy was especially good making three tackles on three attempts. Godoy also registered three interceptions in all three areas of the pitch.
Center back Walker Zimmerman - who signed a three-year extension to stay in Nashville less than a week ago - was clutch once again.
He made a couple of near goal line clearances and if it wasn't for his block point-blank in injury time, Nashville SC would've likely only received a point from this tilt.
Zimmerman was the only Nashville player on the starting defensive line to not receive a yellow card and in 90 minutes of work recorded one tackle, two blocked shots, three clearances from his own box, and one recovery.
Walker continues to show why Nashville spent a "war chest" to bring him over from LAFC.
There's still a lot of work to be done in the days before returning to Frisco to face Dallas again, but this is a great start!
---