Titans: Derrick Henry, Darrynton Evans a scary duo in the backfield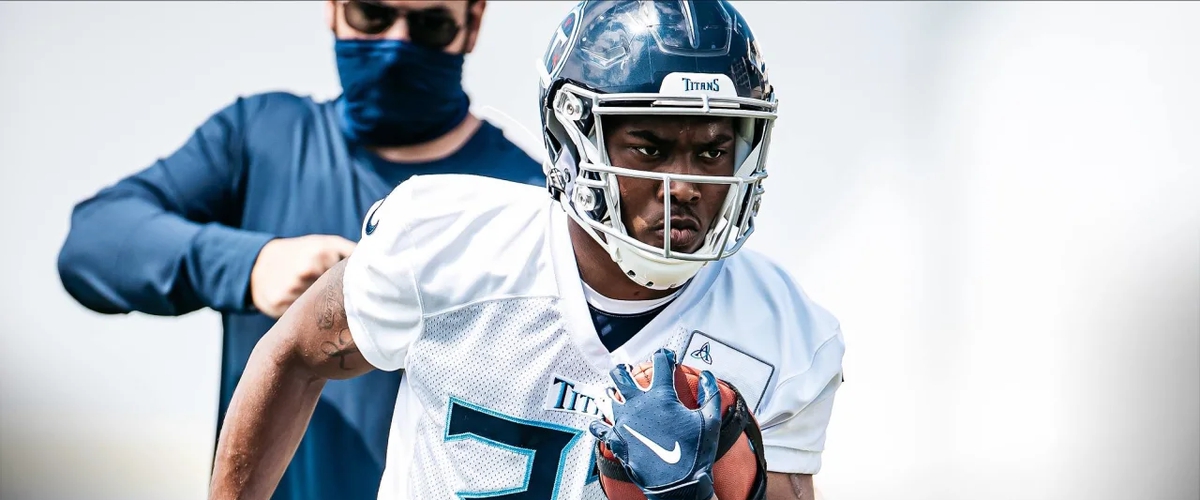 The Tennessee Titans have moved on from Dion Lewis and were not afraid to take a running back in the third round of the 2020 draft.
Yes, rookie Darrynton Evans out of Appalachian State will be the deputy to Derrick Henry in the fall and the former Heisman winner is already bonding with the shifty, sure-handed running back in camp.
I'm here to help him and excited for those opportunities," the NFL's leading rusher said of the rookie back. "He's talented. He's smart. He's very attentive to detail when he's in meetings and carrying it over to walkthroughs and things like that. Each and every day he wants to grow as a player.
Evans was a reliable runner and pass catcher out of the backfield while playing in the Sun Belt Conference over three full seasons.
Evans will have the somewhat difficult chore of filling in for Dion Lewis this fall after the Titans elected not to resign the number 33. Lewis never lived up to the potential we saw when we played with the New England Patriots and with Derrick Henry on fire, he was limited to third down snaps for the most part.
Evans can learn from Henry and help out Ryan Tannehill with his ability to find space as a receiver out of the backfield.
Offensive coordinator Arthur Smith has sang praises galore for the rookie and is excited at the prospect of working with him.
"Darrynton Evans is a very, very fascinating player," Smith said. "Athletic as he can be, as quick as he can be, he's going to be a great addition to this offense and I know we're going to find ways to give him the ball, help use him and help us win some games."
Tennessee needs playmakers like this to step up and make a difference in must convert situations.
---