Titans: Further defensive issues lead to second consecutive defeat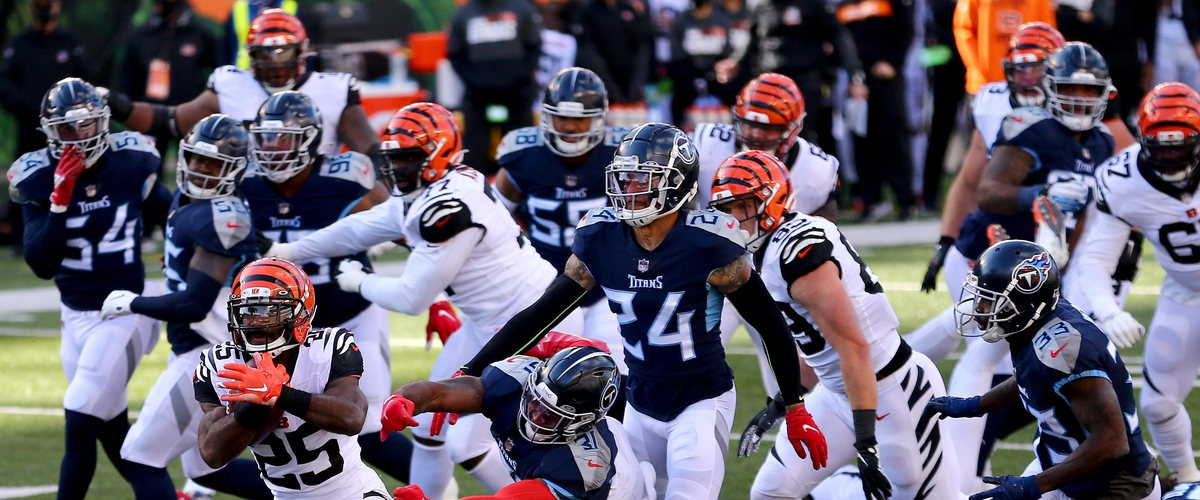 I said playing against the 1-5-1 Cincinnati Bengals was the perfect chance for the Titans to get their wits back and earn a statement win on the road to solidify their spot atop the AFC South standings.
That was not the case as once again, the Titans' secondary did a wonderful job making an opposing quarterback and wide receiver group look incredible. In another game where the offense didn't get off to a good start - Ryan Tannehill threw an interception in the end zone on the first drive - and the defense simply couldn't get off the field on third down. Once again.
The Titans had the same number of first downs as Cincy, had more yards (441 to 367), and just that one turnover. But, like we have seen in every game during this 2020 campaign, the Titans' defense could not stop the Bengals on third down. Joe Burrow and the Bengal offense went 10 of 15 on third down and one for one on fourth.
The problem can be tracked back to injuries and I think the lack of of a defensive coordinator calling the shots. Mike Vrabel is the defacto D-coordinator and clearly whatever the coaching staff is doing in practice is not working like it should. Not having Adoree Jackson or rookie Kristian Fulton is a massive blow and it shows with the poor play from Jonathan Joseph and seventh-round DB Chris Jackson both getting exposed time and time again.
We have to stick together, and we have to change how we play, which would start with how we practice," Mike Vrabel said following the loss. "Practicing better would lead to better performances, so that's the charge. We all can do more and have to do more when we lose. No matter who you are going against, if you play like (we did today) in the National Football League, you're going to lose.
The Titans are still in a good spot at 5-2, but the Indianapolis Colts are hot on their heels with the same record and from what I have seen, they have are a much more complete team than the Titans.
In the NFL, it doesn't matter how great your offense is when your defense cannot get off the field on 3rd and 15. And with injuries in the secondary like the Titans have right now, they are not equipped to make a Super Bowl run and might not win a game in the postseason if things continue like they have.
I want to be optimistic about this team, but when the pass rush is non-existent and the secondary is one of the worst in the league, it is very difficult to be.
The Chicago Bears come to town on Sunday and the Titans absolutely have to win this game if they want to keep pace with the Colts. It is as simple as that.
---