Vanderbilt: Saben Lee and Max Evans end SEC losing streak in style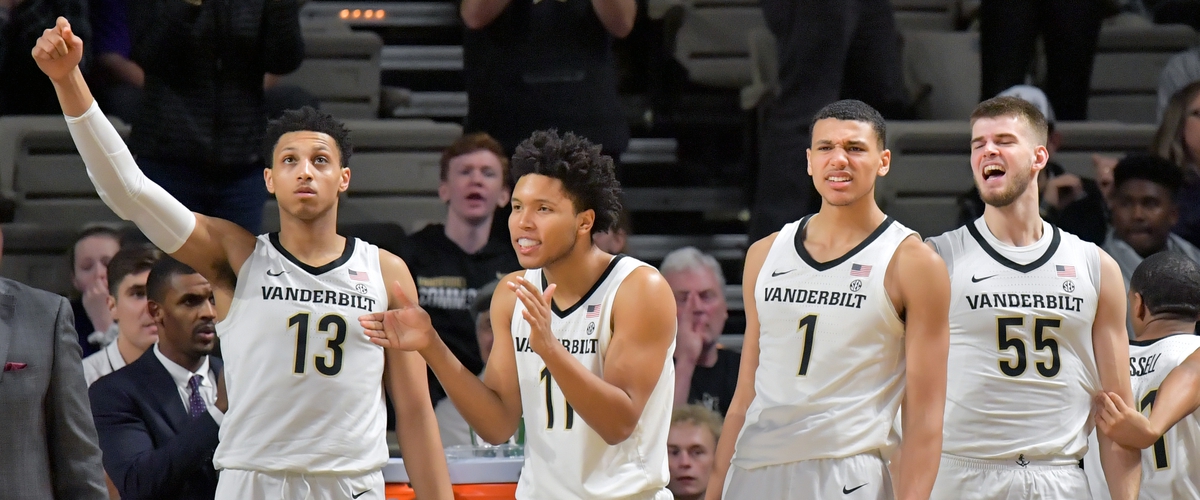 The plague is gone! The comments from the media will finally slow down and the Vanderbilt Commodores can finally focus on one game at a time and not a losing streak that has spanned nearly two years.
On Wednesday night, Vandy managed one of the biggest upsets of the college basketball season as they defeated number 18 LSU 99-90 to hand the Tigers their first conference loss of the year and turn the narrative on head coach Jerry Stackhouse and the b-ball program as a whole.
It's not like this Vanderbilt team had been laying eggs in every outing either. The team managed eight non-conference wins, were within shouting distance of beating number 11 Auburn, and hung with John Calipari's Kentucky Wildcats in Rupp Arena.
Against the 17-4 Bayou Tigers, the magic of Memorial Gymnasium finally helped the Dores see a game to its conclusion.
That magic came predominantly through Stackhouse's two starting guards: Saben Lee and Maxwell Evans. The two juniors combined for 64 of the 99 points - 33 and 31 respectfully - and played nearly the entire game as well. Lee was on the floor for 39 minutes while Evans played for 35.
"(Evans) got the party started, as we like to say," Stackhouse said with a smile during his post-game press conference. "And then Saben finished the party." With interim Athletic Director Candace Storey Lee in the press room looking on just a day after taking over for Malcolm Turner, there was a sense of relief around the building after the game was decided.
Now, the Commodores will look to build on this success. Next up, a trip to Mississippi State to face the 14-8 Bulldogs. Stackhouse and his staff have done a stunning job to keep the players focused and hungry for each and every game and it is clear from watching them that the desire to win is still there.
Let's make it two in a row on Saturday boys.