Washington cuts ties with former LSU star Guice after arrest for domestic violence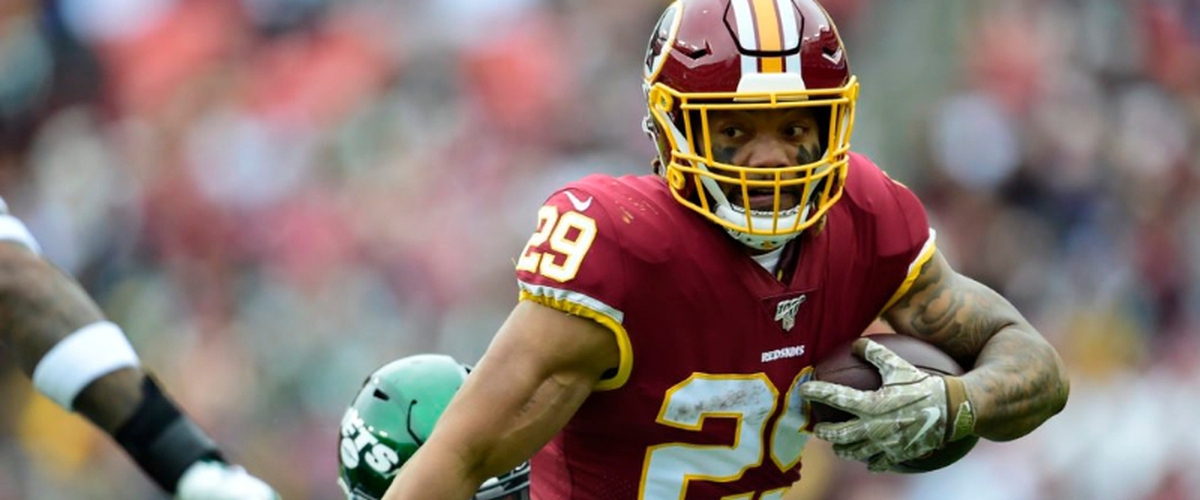 The Washington Football team hits keep on coming as they release running back Derrius Guice on Friday. Guice a promising running back from LSU was entering his third season with the team, was recently arrested for domestic violence. He was arrested on the counts of assault and battery, one count of destruction of property and one felony count of strangulation.

The team released a statement that they were aware of the situation:

"On Thursday we leaned of a potential domestic violence incident involving RB Derrius Guice," a team statement reads. "We immediately alerted the National Football League and have continued to inform him that he was excused from all team activity pending a review of this matter.

"This afternoon we learned that there were multiple charges filed against Derrius. Upon review of the nature of these charges and following internal discussions, we have decided to release Derrius immediately."

Washington will probably be in the market to add depth as Adrian Peterson is entering his 14th season in the league. Peterson 34, is entering his third season in Washington. He ran for 898 yards and 5 touchdowns last season, coming off a 1,000- yard campaign in 2018. Washington also has Antonio Gibson and Bryce Love.

Guice was a projected first round pick in 2018, but his maturity and during caused him to fall into the second round. He missed the 2018 season due to a torn ACL. Guice has only played in five games in two seasons, rushing for 245 yards on 42 carries and scoring twice.

He turned himself into the Loundoun County Sheriff's office Friday. He hired Peter Greenspan, a criminal defense attorney that represented the D.C. Sniper back in 2003.
Follow me on:
Twitter: @fatboislim_21
Instagram: an2won
Podcast on Spotify: Smitty's Sports Machine
---