Boston Celtics obtains #1 pick in the 2017 NBA Draft.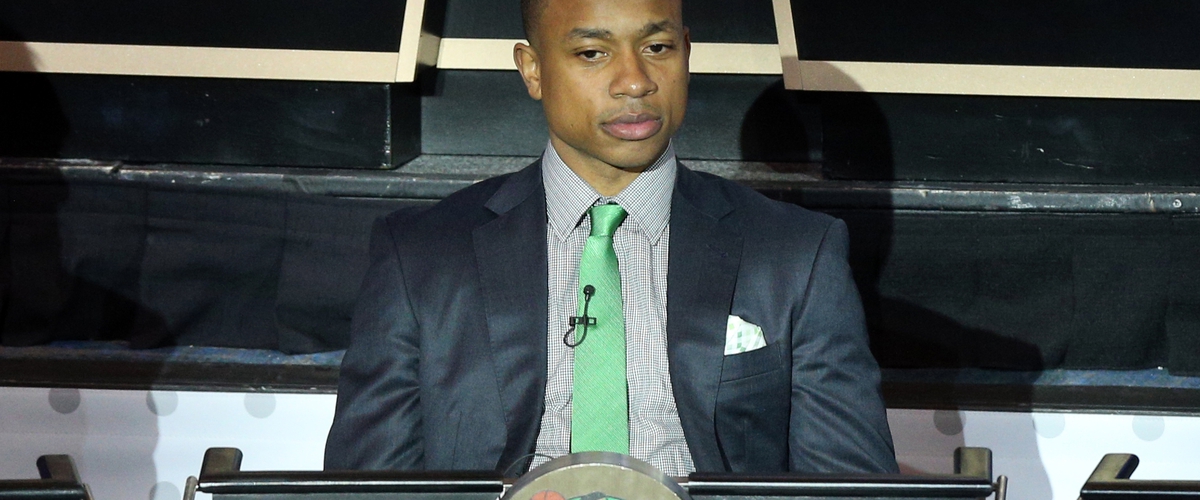 The Boston Celtics are on a roll in the NBA, but could likely end their playoff adventure since they are facing LeBron James and the Cleveland Cavaliers. Their first game will be at the TD Garden on Wednesday. The Fans of the Celtics are having a great time, even though their championship hopes for this year is probably over. Boston Celtics are arguably one of the best teams in the Eastern Conference and now the Celtics could add another young superstar since they have the #1 pick in the 2017 NBA Draft.
During the 2013 NBA offseason, the Brooklyn Nets traded multiple first-round picks to the Boston Celtics in exchange for Jason Terry and Future Hall of Famers Paul Pierce and Kevin Garnett. Currently, former GM Billy King tried to make a "super team" to compete for an NBA Championship. Unfortunately, the Nets couldn't win an NBA Championship. They won the 1st Round series against the Raptors, thanks to Paul Pierce game-winning block, but they couldn't stop LeBron James and the Miami Heat in the 2014 Playoffs as the Nets were eliminated in 5 games.
While the Nets are currently struggling and losing, the Celtics are succeeding and winning because a trade that happened 4 years ago. They have a #1 overall pick and there are so many things that Danny Ainge could do with that, but yet, it will still benefit the Boston Celtics.
The first option is to keep the pick and draft a potential superstar that could contribute to the team. Many Mock Draft has the Boston Celtics taking point guard Markelle Fultz as the #1 pick. Others say small forward Josh Jackson from Kansas. Josh Jackson is most likely a better option for Celtics than the point guard out of Washington. The Celtics need a small forward and Josh Jackson could fill in for that role, but if the Danny Ainge wants to go for the best player, then Markelle Fultz could be an option. Fultz and Thomas would be in competition with the most dangerous backcourt with Lillard and McCollum.
The second option is to trade the #1 pick in exchange of another superstar. The #1 overall pick is very valuable and it would always benefit the team unless that team drafts a "draft buster". Like the NFL Draft, high picks like this would because teams are willing to give almost many things just to obtain the #1 pick. The Celtics could trade for small forward Jimmy Butler. It would be a win-win situation because, despite Rondo on the roster, they are in need of a point guard. Markelle Fultz could help the Chicago Bulls while Jimmy Butler is helping the Boston Celtics contend for a championship. Another option which is Paul George who is also under contract.