What's Wrong with the Celtics?
The Boston Celtics suck. It's depressing. I've witnessed it with my own eyes. I can't lie to myself. This team is a regular season team. You remember a year, two years ago, when everyone said the Celtics are a bunch of guys whom are all nice rotational players, but wouldn't necessarily start on playoff team? Other than Isaiah Thomas, they're still a bunch of decent players, but they wouldn't start on a playoff team.
Don't get me wrong, I love the Celtics. But their attitude, their development as a team, and their style has changed. Last year, the Celtics were the team no one wanted to play. They were physical, they hustled in transition, they played as a team, and newly appointed coach Brad Stevens steered them to a surprising playoff berth.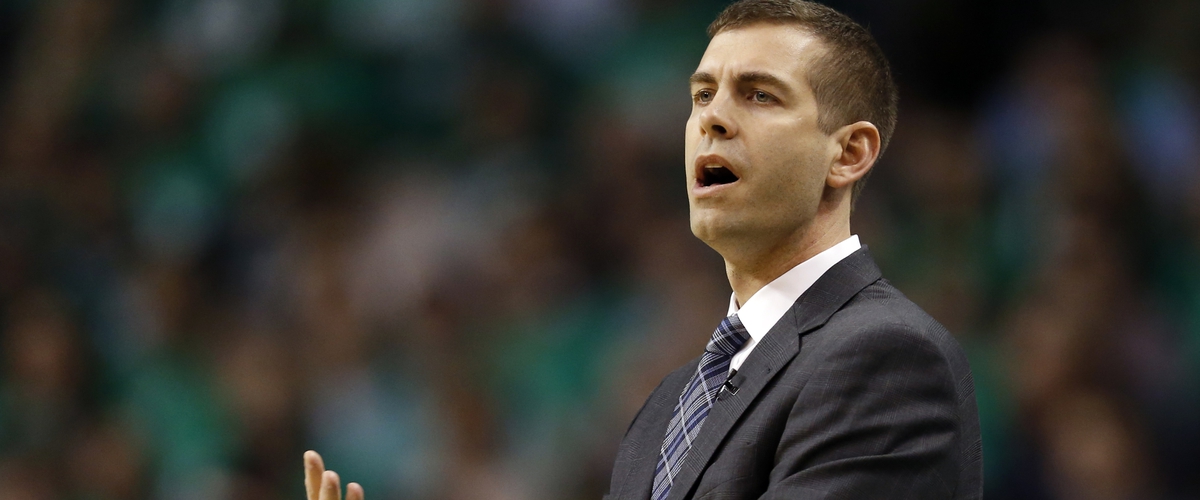 Then, the Celtics got kind of good. Isiaiah Thomas took off. Avery Bradley started canning jumpers. Jae Crowder developed consistent 3 point range. Al Horford added passing and floor spacing. But you know what happened? That defense F you edge that they used to play with disappeared a bit. Instead of, "alright guys, let's lock these guys down" it became, "oh you guys went out and made a shot?! Well time for us to make a shot!" That works when you have legitimate talent on your roster, when you have a guy who can create a shot on your roster, and other than Isaiah Thomas, the Celtics, the Celtics don't have that.
Even with Isaiah Thomas, the Celtics don't really have it. Thomas was a regular season monster, averaging 28.9 points per game in the regular season; the playoffs are not the regular season. Playoff caliber teams don't really bust out their defense until the post season. All those bad defenses Isaiah feasted on during the regular season, yeah, they're gone now. Instead of playing against Derrick Rose, it's now Jimmy Butler. I love Isaiah, I love how he's 5'9 and he's achieving his dreams. I love how he's playing through the death of his sister. Like Steph Curry, he's great for the league in the sense that kids can relate to him. But that doesn't change that when the other team's best perimeter comes to defend you, you're still 5'9. You can't play from the post. So you're either pulling up off the dribble and attempting to shoot over someone who's 8-10 inches taller than you, or you're driving into a lane where people are legitimately a foot taller than you. And even if Isaiah does get hot you know what they'll do? Bring some goon off the bench to foul the shit out of you.
If not Isaiah, then who else is going to get a bucket for the Celtics? Who can you throw the ball to and say, go out and make a play? Al Horford? He couldn't get it done for years in Atlanta. Plus he can't rebound like you need your center to rebound. Jae Crowder is a decent player on a good contract. He can hit an open 3, and play defense; that's it. Avery Bradley, basically a shorter verson of Jae Crowder. He's a little more versatile, but he's also undersized at 6'2. Jaylen Brown is doing well, but he's a rookie, how much can you expect? Kelly Olynyk? Jonas Jerebko? Tyler Zeller? Boston has quality bigs in terms of depth and of the bigs they do have they're meh at best.
The disappointing part is the Celtics are losing to the Bulls. I mean, I expected the Bulls to play better than they did in the regular season, don't get me wrong. You knew Dwayne Wade, Rajon Rondo, and Jimmy Butler could all take their play up a notch. But these guys aren't world beaters.
The Celtics world beat the regular season, that's it. I guess we need to remember this team is rebuilding still. They went out and pushed for the 1 seed in a weak Eastern conference. They got it. Props on achieving your goal. What is that goal worth? Congrats on being the 6th team be the 1 seed, and lose to the 8 seed. We all look at Boston like, "wow they're a good team with a bright future, they're in the playoffs, they have a great coach, a good GM, what a good time to be a Celtics fan". Until the Celtics go out and play playoff basketball.
There's still hope? No I don't think there is. The Celtics are down 0-2, going to Chicago, and can't grab a rebound to save their life. The Bulls have figured out Isaiah Thomas, and when the Celtics throw the ball elsewhere they have no where to go. "Running an offense" is great when it works, but what do you do when it doesn't work? The best teams in the league, the Warriors, Spurs, and the Cavaliers, they run offense, it looks lovely. But when the defense clogs up those offensive systems, those teams can throw the ball to guys like Kevin Durant, Steph Curry, LeBron James, Kyrie Irving, and Kawhi Leonard. Those guys are proven offensive stars who can score in a variety of ways. The Celtics don't have that. Sigh. So Paul George, you're thinking about leaving Indiana? I know a good pizza place in Boston if you're hungry...