Why Nobody wants Kaepernick
Nobody wants Kaepernick. I don't blame them.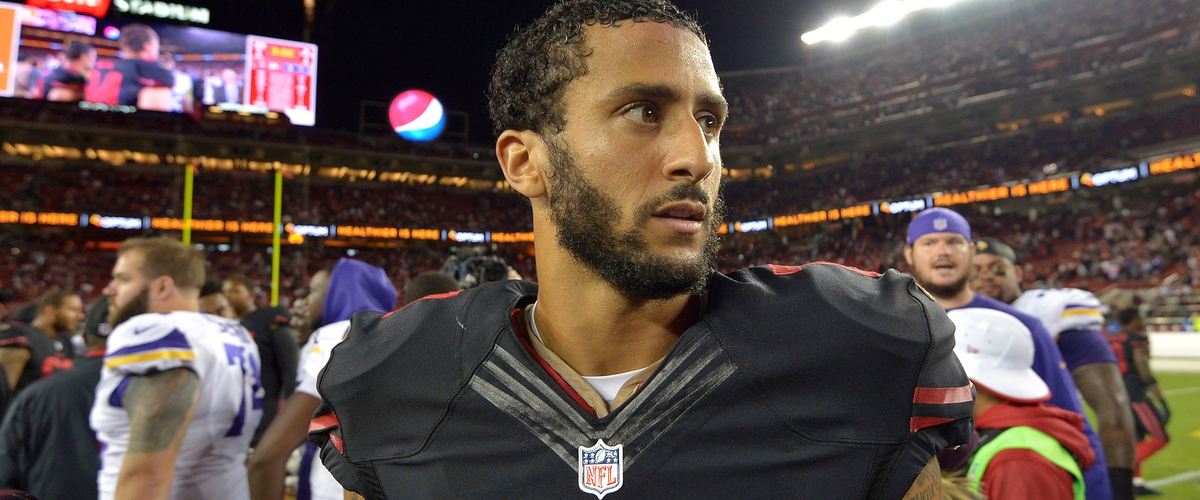 I wouldn't want Kaepernick either. There is give and take with everything in life. Every action has an equal and opposite reaction. If Colin Kaepernick was on your team, you would have a media circus. It would be a constant distraction. Kaepernick's girlfriend, Nessa Diab, publicy equated Steve Bisciotti to a slave owner. This wouldn't be as big of an issue if she didn't have her own radio show, wasn't on MTV, and didn't have such a large YouTube presence. Kaepernick kneeled for the national anthem. He wore a Fidel Castro in Miami, home of a giant Cuban population who fled to Miami specifically to escape Castro. Kaapernick has done too much action, particularly in public, and now he's beginning to feel the reaction. Oh and lastly, and most importantly, he's not a good quarterback.
Let's start with Kaepernick strictly in an NFL QB sense. He's a one read guy; makes one read, sees if a receiver is open, if not, he tucks the ball and runs. I've said this a million times, a running QB will never take you to the promised land. You need to be able to win from the pocket; the ball travels faster than the man. Sooner or later Kaepernick will make a run and get decked by a 260lb linebacker. Kaepernick is not a running back, his body is not built to take those kind of hits. Look at RGIII, Michael Vick, Johnny Manziel etc. I know what you're thinking, "Well what about Cam Newton?!" Cam is an alien sent from another planet to destory physically inferior humans. Kaep is not on Cam's level as an athlete.
But then you say, "But Kaepernick took teh 49rs to the NFC championship!" Did he? The previous year Alex Smith took the 49rs to the NFC championship. Jim Harbuagh built and excellent team with an excellent defense. Smith was ranked third in the NFL in passer rating (104.1), led the league in completion percentage (70%), and had been 19–5–1 as a starter under Harbaugh. That team was STACKED on defense, had prime Vernon Jackson as their Tight End and prime Frank Gore as their running back. I'm sorry but Kaep just wasn't that good.
So I've made the case for Kaepernick not being that good. Could you make the case that he could start for an NFL team? Sure. But ultimately, what would that lead to? Kaepernick is not a franchise QB. I'd rather take my chances and develop my young guys and hope to hit on a guy like Derek Carr or Dak Prescott. Kaepernick doesn't have as much potential as the unknown.
What is known is Kaepernick is a distraction. Look at guys like Terrell Ownes, Chad Ochocinco, Michael Vick, Johnny Manziel, and even Tim Tebow. NFL teams didn't want Tebow because he was too much of a distraction; distraction being an All American stand up guy who happened to publicly embrace Christianity. Manziel partied too much. Owens and Ochocinco got older, became less explosive on field, and when you're not producing on the field, your off-field distractions magnify 10x. There comes a point where you off-field distractions became more of a deterrent than your on-field production.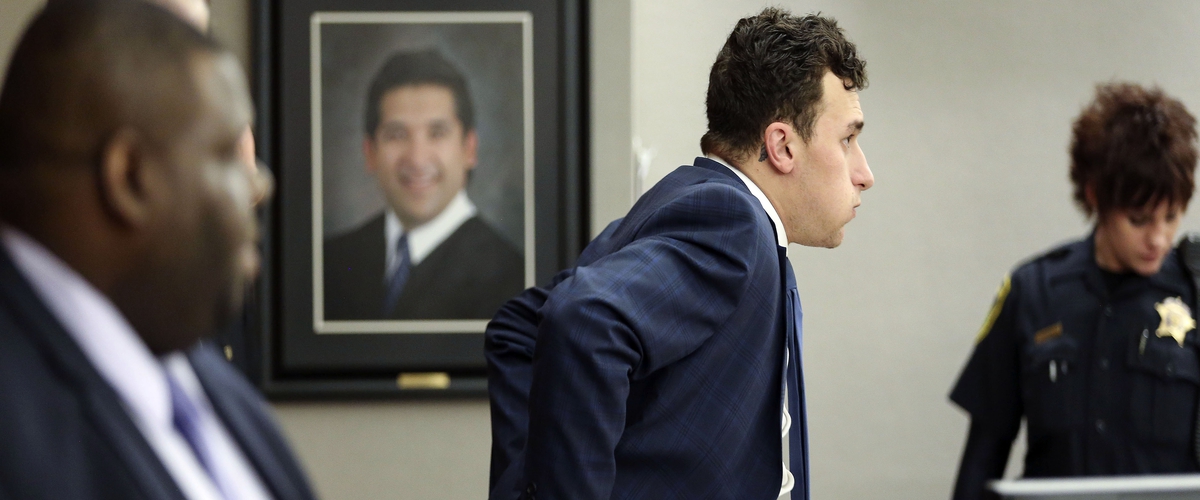 Lastly, I like Kaepernick. I love diversity within the NFL. I like seeing somebody do something different. I like guys like Kaep, Tebow, Manziel, Vick and others. It adds news, drama, discussion and fun. But, would I pay them millions of dollars? No. Would I employ them? No. Put yourself in the shoes of the owner. If you were thinking about hiring someone, and you checked their Twitter feed, and their significant other (whom has a huge public platform and following) a slave owner, would you hire them? What if that employee kneeled for the National Anthem? What if that employee wore socks with pigs dressed as police officers? You probably wouldn't hire them. Especially if it cost over 1,000,000 dollars, and there were other qualified candidates. Let's be real here.