20 Wrestlers to Represent Nigeria at African Wrestling Championship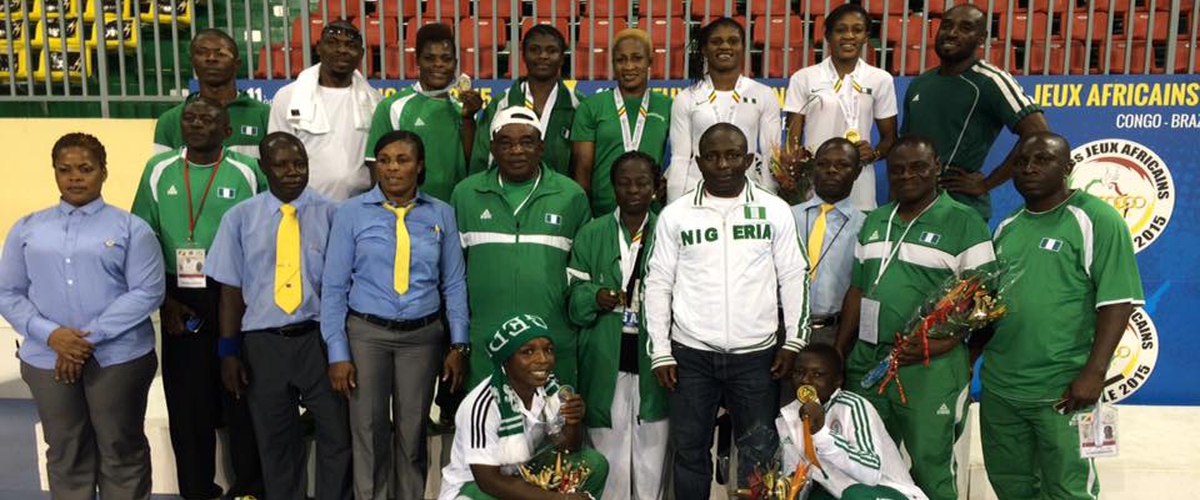 The Nigeria Wrestling Federation has named 20 wrestlers for the African Wrestling Championships in Marrakech, Morocco, from April 26 to May 1. According to the secretary of the federation, Ahmed Abdullahi, the male wrestlers are Amas Daniel (65kg), Soso Tamarau (97kg), Melvin Bibo (86kg), Welson Ebikewenimo (55kg), Firstman Victor (61kg), Ogbonna John (70kg) and Apala Opukiri (74kg). Others are Nworie Emmanuel, Okeke Tochukwu, Dick Enienibodi, Nathaniel Samuel and Perefegha Kiribein.
The women wrestlers are Mercy Genesis (48kg), Odunayo Adekuoroye (55kg), Aminat Adeniyi (58kg), Blessing Oborududu (63kg), Makanjuola Bisola (60kg), Samuel Bose (53kg), Kemeasuodei Dressman (69kg) and Gofit Winnie (75kg).
The wrestlers were selected from the winners of a the Governor Dickson classic held in March. The arrival date for participants is April 26, the weigh-in exercise will hold on April 27, while the competition proper begins on April 28.
The competition will also serve as qualifiers for the World Championships in Paris in August.
Daniel Igali, the President of the Nigeria Wrestling Federation (NWF), revealed that the Bayelsa Government and the Nigerian Army have been responsible for funding the Teams and not much has been made available by the Ministry of Sports for the Federation to participate in the Tourney.
---