A three step plan for the Pirates offseason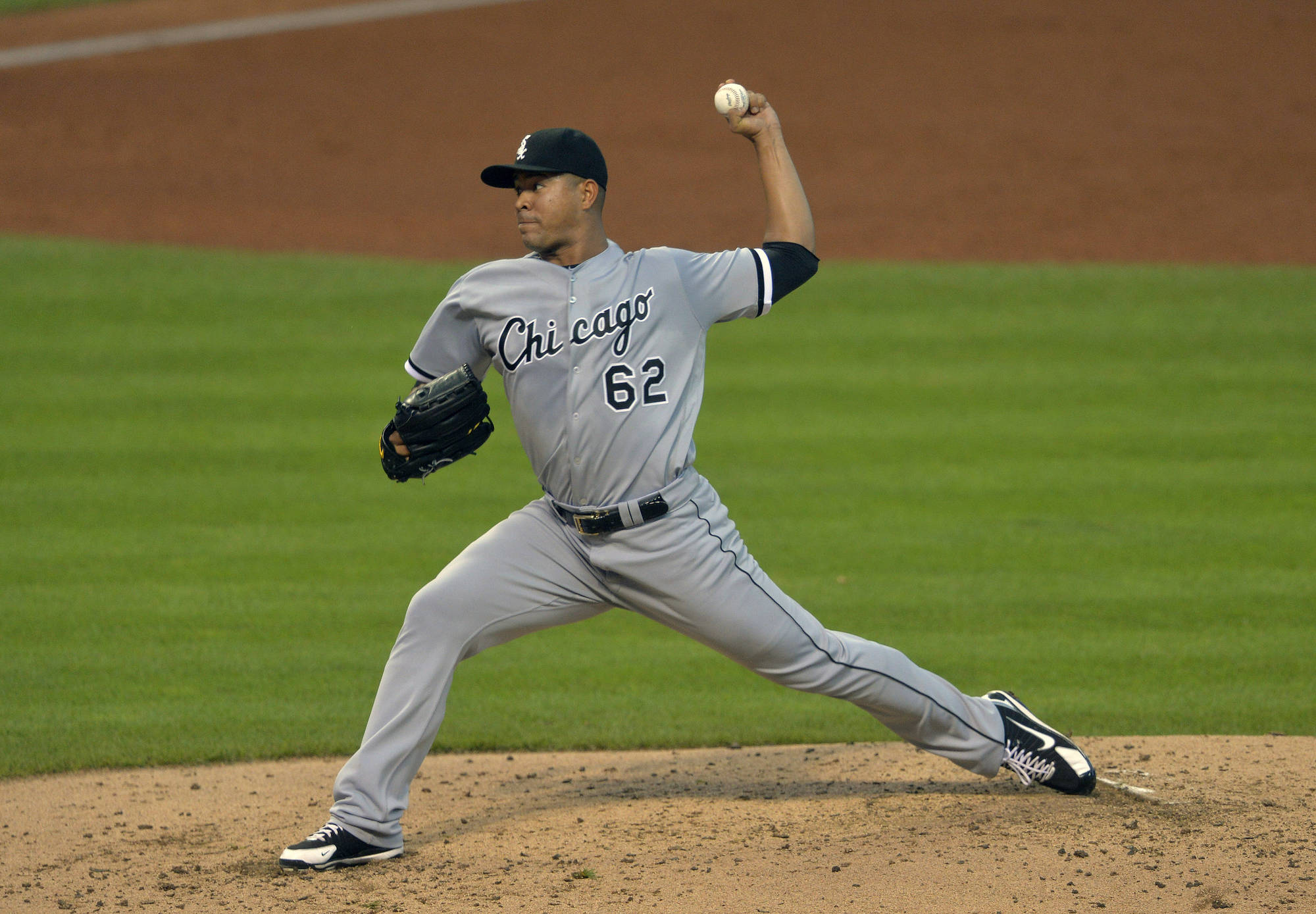 David Richard-USA TODAY Sports
The Pittsburgh Pirates' offseason has been a roller coaster. Josh Harrison, Andrew McCutchen, and Tony Watson are all key contributors that have come up in trade conversations for the Pirates.
However, they signed Ivan Nova to a three-year contract and have worked hard to acquire White Sox starter, Jose Quintana. There have been points where the Pirates looked like they were giving up on 2017 and others when they looked like they were trying to compete, keeping the fans confused.
The Pirates offseason is incomplete. If they do not make any more moves, it would be like watching the first half of an action thriller and not getting to see the climax of the movie. There is still a big move Pirates general manager Neal Huntington needs to make to finish out the Pirates' offseason. The best move would be a two/three part move that would build the Pirates for the future and give them a great opportunity to compete in 2017.
First, trade for Quintana. He is the missing link in the rotation that would push them over the top. The prospects that the Pirates would give up in the deal, they could afford to lose. They are, starting pitcher Tyler Glasnow (Pirates top prospect), shortstop Kevin Newman (Pirates fourth-ranked prospect), and shortstop Will Craig (Pirates eighth-ranked prospect).
Glasnow is the eighth best prospect in MLB via MLB.com and would be the centerpiece of the trade. The Pirates could get away with losing him because Quintana would easily replace his potential with four years of team control still left on his contract.
Newman has emerged as one of the top shortstop prospects in MLB. He has a plus bat that has the potential to be one of the best table-setters in the league and is a great base stealer. However, his range has been in question and a move to second or third could be in his future. The Pirates could easily replace him by extending current shortstop Jordy Mercer, who has done a satisfactory job. Then the Pirates also have shortstop Cole Tucker (seventh-ranked prospect) that could replace Mercer.
Lastly, Craig is expendable because of third baseman, Ke'Bryan Hayes (sixth-ranked prospect). This would be the perfect deal for the Pirates and the White Sox would receive two top-50 prospects.
Second, trade Andrew McCutchen. McCutchen has been the face of the franchise since his breakout season in 2011 and it would devastate Pirate fans to see him go. However, Huntington is convinced that he needs to get value for McCutchen and after acquiring Quintana, would be the best time to trade him.
The optimal trade partner for the Pirates would be the Los Angeles Dodgers, who have an outfielder that they are looking to trade as well; Yasiel Puig. Puig is signed through 2018, which would give outfielder Austin Meadows (second ranked prospect) ample time to develop in triple-A.
Puig broke into the majors in 2013 and had an OPS of .925 and steadily dropped until 2016 when he had an OPS of .740 and was demoted to triple-A in the middle of the season. The former Cuban defector has been known for his wild, aggressive play, and a scenery change could be good for the 26-year old.
There is a lot of pressure in Los Angeles, but there is much less in Pittsburgh and could give Puig a new start. Huntington has also asked other clubs for MLB-ready players in the deals for McCutchen and would receive some in this deal.
The Dodgers would also have to give up some prospects in the trade. Realistically, the Pirates would ask for starting pitcher Jose De Leon (Dodgers second-ranked prospect) and second baseman Willie Calhoun ( Dodgers fourth-ranked prospect). This would help rebuild the Pirates farm system with two top-100 prospects.
There are 30 other teams that the Pirates could trade McCutchen to and probably will not get a MLB-ready outfielder. The Pirates do not have anyone currently on their roster that can replace McCutchen so they would need to turn to the free agent market.
Lastly, sign Jose Bautista. Bautista was drafted by the Pirates and spent parts of five major league seasons with the organization before a trade to Toronto, and the Pirates would be wise to bring him back on a one-year contract. After leaving Pittsburgh, Bautista became one of best power hitters in the league. He has had four seasons of over 35 home runs and in his best year hit 54 home runs. After a down year in 2016, 22 home runs, .234 batting average, and 69 RBIs, Bautista has said he is willing to take a one-year contract to rebuild his stock.
Bautista would be ideal for the Pirates after a McCutchen trade. A power hitting, a one year contract, would fit perfectly into the Pirates plans. After losing Pedro Alvarez and Neil Walker last offseason, the Pirates hit 153 home runs which as the fifth worst in MLB. A power hitting is the missing piece to the puzzle for the Pirates batting order. They were able to get a lot of men on base last season, .332 OPB which was 4th best in MLB, but only scored 729 runs which was 13th in MLB.
Then the one year contract would fill the hole in right field without McCutchen and would give Meadows a year in tripleA to develop into a better ball player. Overall, Bautista would be a great investment for the Pirates. After a down year, he would have a lot of motivation to have a bounceback year and get paid next offseason. A win-win for both parties.
Huntington has a lot of work to do in Pittsburgh. With these moves all being made would set the Pirates up for the present and the future. Pirates fans will never like seeing McCutchen leave, but if Huntingtin can make all of these moves, then the Pirates will be a better team.
(All prospect rankings came via mlb.com)
---