The Rest of the MLB Should be Scared of the Yankees
The Yankees will be playing in a decisive Game 5 tomorrow night against reigning American League champion Cleveland Indians. Nobody expected series to be as competitive as it has been. The Yankees won a respectable 91 games this year, enough to claim the first wild card spot. The Indians, though, won a staggering 102 games, including an incredible 22 in a row. Yet, they are going to the final game of the series with the season on the line for both teams.
Right before the Yankees wild card game started, the Yankees posted on their instagram a hype up video for the game. The caption read "They said it would be a rebuilding year. But in the Bronx, we write our own story." "They", in this case, would be any person who looked at the moves the team was making in the summer of 2016, prepping for a rebuild. Trading away a number of older players for a load of prospects was a signal of the end of the "Core Four" era. The Yankees held onto that era for as long as they could. But once Posada, Pettite, Jeter, Rivera, and even the likes of Teixeira, A-Rod, and Cano had all retired or left the team, it was clearly time to start a rebuild.
The rebuild has been really a dream come true for the Yankees. They have the foundation for the future. Young players like Judge, Sanchez, Severino, Castro, Gregorius, Bird, Frazier, Gray, and hopefully a healthy Gleyber Torres are set to be the future of this team. The fact that all of these players are 27 or younger is scary. They have an overwhelming amount of young talent. Most of these players have yet to hit their primes and are already emerging stars.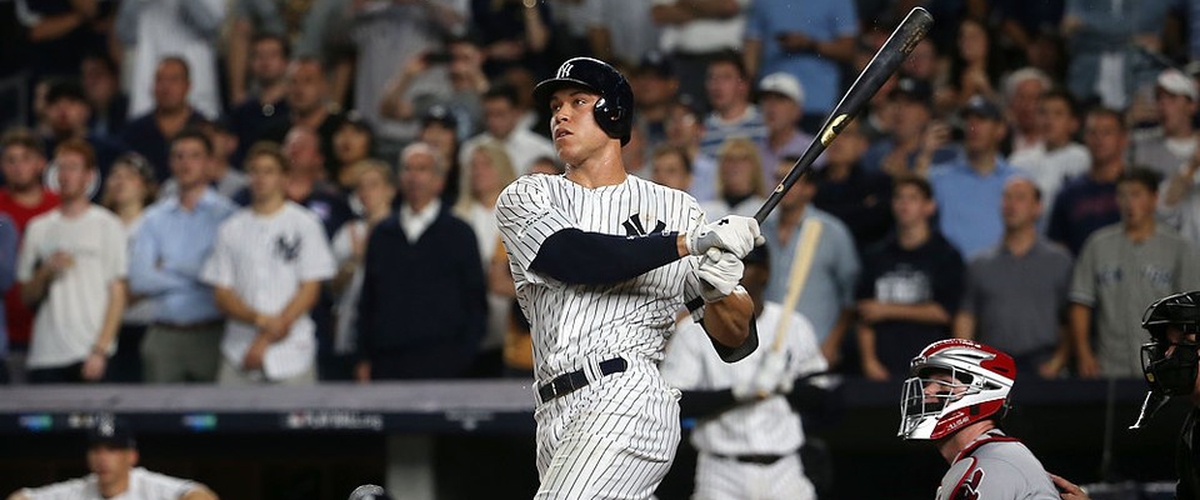 Now, let's talk cap space. The Yankees have been saving up their cap for about 3 seasons now in preparation for an amazing 2018 free agent class. In case you haven't heard, here are the most notable players that will be available for the Yankees to spend the big bucks on: Bryce Harper, Manny Machado, Clayton Kershaw, Josh Donaldson, David Price, Craig Kimbrel, and Charlie Blackmon. Of course, the Yankees would be most interested in the first two names on that list, both of whom will mostly likely continue to be very good for a very long time. Image the top of your lineup featuring Judge, Sanchez, Harper, and Machado. That is a lineup young and talented enough to build a dynasty around.
This season was a rebuilding year for the Yankees. Expectations were not though the roof, because, well, they really should not have been. But, their young players turned out about as good as anyone could have hoped for, and their veterans performed well enough to lead a 91 win club. The Yankees have set themselves up for a very successful future.
---