"The Stack" 3-1-18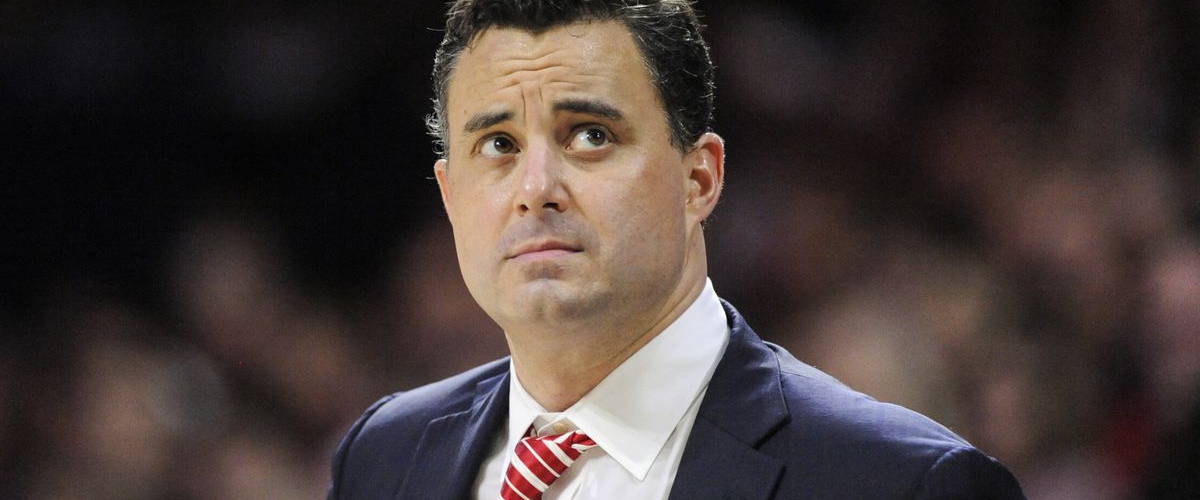 Arizona men's basketball head coach Sean Miller's fate may be decided today as the University of Arizona board of regents is meeting today to discuss his future.
The Stack is back on this Thursday and in case you haven't quite gotten the pattern here, we are previewing each men's college basketball conference tournament and offering some predictions. Why? Because I love March and I love March Madness even with all of the scandals and corruption going on in the sport. This way you can keep an eye on some teams that you may want to pick to win a game in your bracket. You're welcome. Plus there isn't a whole lot else going on right now. Arizona's board of regents is meeting today to discuss men's basketball head coach Sean Miller's future with the university. Have to imagine he is going to get fired at some point soon, but we'll see. Now then, let's get right to some conference tournament previews in "the stack" for today, Thursday, March 1st (yes, it is officially March!):
MAAC tournament preview
The em, double a, sea (MAAC) tournament tips off today in Albany, New York, like it has for the last however many years. Unlike the last couple of years though, Monmouth is not the favorite. They were upset in both of those tournaments. It would be an upset this year if they can win. Maybe they will indeed do it. We shall see. I can never count out Iona to make a run, but the two favorites are Rider and Canisius, the one and two seeds. I'll lean towards Rider, but I have a feeling we could see a few upsets along the way in this tournament. Call it a hunch…which probably means then that it won't happen.
Predicted winner: Rider
Missouri Valley Conference tournament preview
Man, the Missouri Valley Conference has fallen on some hard times as their tournament tips off today. They've lost Wichita State and replaced them with Valparaiso. How did that work out? Valpo is the ten seed in the tournament this year. For a while it looked like Missouri State was going to be the clear favorite in this conference, but they fell on some tough times. Not quite sure why. Injuries? Just poor play. Looking for some help on that one. Asking for a friend. Saw a little bit of the Loyala (IL) – Illinois State game last week. Loyola (IL) looks pretty balanced. I could definitely see them pulling off an upset in the NCAA Tournament should they get there. I wouldn't even count out Drake, but for now, I will go with the top seed to cut down the nets at Arch Madness in St. Louis.
Predicted winner: Loyola (IL)
Southern Conference tournament preview
The SoCon tournament tips off today in Asheville, North Carolina. UNC-Greensboro is the top seed, but that is only because East Tennessee State (ETSU) fell off a bit at the end of the regular season. Can they regain their form in time to win this tournament? I believe they can unless there is something that happened to them that I don't know about. Asking for a friend. No offense to UNC-Greensboro, Furman or any other school, but I will take the team that has been most consistent this year and that is ETSU.
Predicted winner: ETSU
West Coast Conference tournament preview
I feel bad for the schools of the WCC not named Gonzaga or St. Mary's. Gonzaga's dominance in the conference has to make it difficult coming to Las Vegas for the WCC tournament which starts today, because you realize you have hardly any chance of winning. Has to make recruiting hard as well. BYU will at some point make some noise (maybe), but right now it's a two-horse conference with Gonzaga and St. Mary's. Can't pick against the Zags.
Predicted winner: Gonzaga
Coming up Friday: More conference tournament previews plus reaction to other sports headlines
---