"The Stack" 4-20-18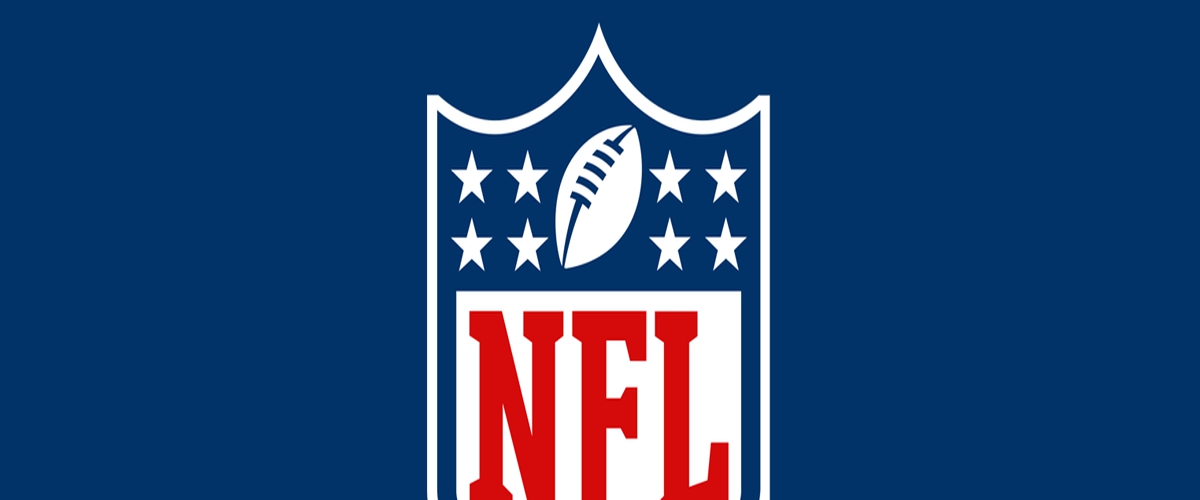 The NFL released their highly anticipated 2018 schedule last night. Needless to say, nearly all fans have a gripe with their team's schedule.
The Stack is back on this Friday and I'm sure I, like most of you who care about your favorite NFL team, are not very happy with your team's schedule. Maybe you are. If you are, congratulations. We have reaction to the schedule release plus last night's playoff action so let's get right to "the stack" for today, Friday, April 20th:
Pelicans, Warriors take commanding 3-0 series leads, 76ers win also
Not a lot of compelling action in the NBA Playoffs last night. The Philadelphia 76ers welcome Joel Embiid back and he made an impact for the 76ers as they were able to race by the Miami Heat 128-108. Embiid scored 23 points including going 10-of-15 from the free throw line. Marco Belinelli was the second story of the game though. He came off the bench to knock down four threes in route to 21 points. He was huge. The Heat just didn't have what it took to beat the 76ers Thursday night. We'll see if they can win an all important game four this weekend.
The New Orleans Pelicans should be feared. They once again trounced the Portland Trailblazers 119-102 to take a 3-0 series lead. This has been a rather stunning series. Damian Lillard and C.J. McCollum can't match what Anthony Davis and company are putting up. Last night it Nikola Mirotic who dropped in 30 points. They are just dominating Portland. This series is going to end very soon.
Finally, it was a rough night in San Antonio and that is not because the Spurs lost to the Golden State Warriors 110-97 and are now in a 3-0 series hole. With the passing of head coach Gregg Popovich's wife Erin, it really left a void within the entire organization. The team knew her impact. The fans and they city knew her impact. Thoughts are with the Spurs organization. Kevin Durant was great with 26 points, but he did tweak his ankle late in the fourth quarter. It shouldn't be serious. The Warriors will take care of business this weekend and end the series.
Friday's NBA Playoff games
Cleveland Cavaliers @ Indiana Pacers 7 PM ET ESPN (series tied 1-1)
Toronto Raptors @ Washington Wizards 8 PM ET ESPN2 (Raptors lead series 2-0)
Boston Celtics @ Milwaukee Bucks 9:30 PM ET ESPN (Celtics lead series 2-0)
Bruins, Capitals both win on the road
The Boston Bruins are one win away from the second round of the NHL Playoffs. They scored less than 30 seconds into the game and survived multiple opportunities by the Toronto Maple Leafs to take the lead after they had tied it up 1-1. Brad Marchand scored his second goal of the series late in the second period and that would turn out to be the game-winning goal. The Bruins won 3-1 and have a 3-1 series lead. They did this without Patrice Bergeron who has an upper body injury. He's a good player. For the Bruins to win without one of their best players says a lot. They should win this series here in the next few days.
The Washington Capitals are right back in their series with the Columbus Blue Jackets following the first non-overtime game of the series. The Capitals scored first for the fourth straight game and would build a 3-0 lead on Alex Ovechkin's third period goal before the Blue Jackets would put a tally on the board. This is the Capitals team we (I) expected in the playoffs. They have home ice advantage back in the series. It would just be nice to see a home team win a game in this series for once. The Capitals looked really good out there Thursday night.
Friday's NHL Playoff games
Philadelphia Flyers @ Pittsburgh Penguins 7 PM ET NBCSN (Penguins lead series 3-1)
Minnesota Wild @ Winnipeg Jets 7:30 PM ET USA (Jets lead series 3-1)
Colorado Avalanche @ Nashville Predators 9:30 PM ET NBCSN (Predators lead series 3-1)
NFL schedule released
The NFL schedule was officially unveiled at 8 PM ET last night though there were plenty of leaks throughout the day. I don't really like that entire schedules get leaked out before the schedule is officially released. A game here or a game there is fine. I believe it was the Chicago Bears who had their entire schedule leaked first though the New York Giants schedule was leaked soon thereafter.
What in the hell is the NFL doing by not putting the Minnesota Vikings as the opening opponent for the Philadelphia Eagles? They apparently wanted to save that game for later (week 5 to be exact), but the Atlanta Falcons? I mean I know they played in the playoffs and the Falcons had a chance to win, but that doesn't scream must see like the Vikings-Eagles would.
Thanksgiving Day isn't going to be a lot of fun. Why the Chicago Bears are playing the Detroit Lions instead of the New England Patriots is beyond me. Do I want to watch Trubisky play the Lions? Absolutely not. Washington on Thanksgiving Day for a third straight year? Yawn! I don't care if they have Alex Smith or not. They are taking on Dallas. The nightcap should be good with Atlanta and New Orleans, but still. Not cool NFL. Not cool.
Thursday Night Football is the new Monday Night Football. These matchups that TNF look incredibly good. Minnesota Vikings @ Los Angeles Rams week 4? Sounds appealing. Oakland Raiders @ San Francisco 49ers week 9? I'm down. Green Bay Packers @ Seattle Seahawks week 11? I'm fine by that. New Orleans Saints @ Dallas Cowboys week 13? Fine. It should be good. I don't know how Monday Night Football got screwed with Jets-Lions to open the season. There are some good matchups like 49ers-Packers in week 6 and Chiefs-Rams week 11 in Mexico City, but overall Thursday Night Football appears to have the better schedule.
I thought that since the Rams were playing their home games at the L.A. Coliseum that they couldn't play night games while school is in session for USC. Perhaps that rule got lifted or I miss-remembered the rule (thanks Roger Clemens), but they do have a home game Thursday night in week 4 against Minnesota. And the Jacksonville Jaguars got the spotlight put on them. While not primetime, they do host the New England Patriots at 4:25 PM ET on CBS week 2 and then in week 11 I believe they play Pittsburgh which is right now pegged for NBC. We'll see if that stays in place. Overall, I'm glad the schedule has been released. Now onto the draft.
Coming up Monday: NBA and NHL Playoff reaction from the weekend
---