"The Stack" 5-17-18
The Stack is back on this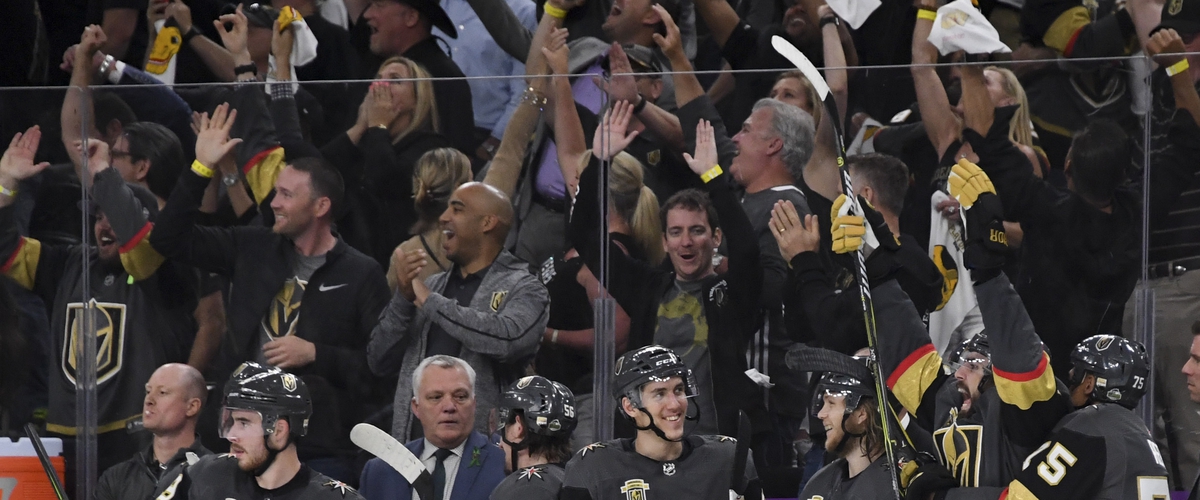 There were some tense moments in Las Vegas last night, but the Golden Knights were able to withstand a late rush by the Winnipeg Jets to beat the Jets 4-2 and take a 2-1 series lead. It was an electric atmosphere both inside and outside T-Mobile Arena.
Thursday and we don't have a whole lot to talk about today. The Milwaukee Bucks have a new head coach in Mike Budenholzer, the former Atlanta Hawks head coach. Good hire. Good day for the Bucks. Sad day in the world of college sports, especially the SEC where longtime commissioner Mike Slive died after battling an illness. He was 77. Thoughts and prayers with his family and friends. Let's talk some playoff action (only one good game from last night) in "the stack" for today, Thursday, May 17th:
Rockets blow out Warriors, even WCF
The Houston Rockets didn't need to make any drastic adjustments. They just needed to come out with a lot of energy. And make more three pointers than the Golden State Warriors. And force more turnovers. They did all of that. Not only did they have the energy to start the game, but they kept it throughout the entire game. They used multiple runs in the first half to push their lead to 14 at the break. The Warriors may have been able to hang with the Rockets if they could have made any three pointers early on. That and if anyone besides Kevin Durant came to play. Durant had 38 points. The rest of the starters? 35. That's not going to cut it against a team like the Rockets who made 16 threes. The Rockets also forced 15 turnovers. That didn't help either. They rolled to a 127-105 win over the Warriors to even the series 1-1. Game three is Sunday in Oakland. I'm guessing that the Warriors will play a lot better. The Rockets better be ready.
Vegas withstands Jets rush to take series lead
The first home conference finals game in team history (of course it would be, it's their inaugural season you dope) was a doozy for the Vegas Golden Knights and their fans. They got off to a great start when Jonathan Marchessault scored 35 seconds in. The Winnipeg Jets were lucky to get out of the first period down just 1-0. Vegas outshot them 10-3 and had way more opportunities or so it felt. After Mark Scheifele tied the game five minutes into the second period, James Neal struck back 12 seconds later to give Vegas a 2-1 lead. While the Jets did get their offense going in the second period they were only able to score one goal. And to be down only 3-1 was something that the Jets should feel fortunate about. The Jets came out like a much different team in the third period. They had speed. They had Vegas on their heels. That Scheifele fella scored right away in the third period (18 seconds as a matter of fact) and the Jets just kept pouring it on with pressure, forcing Vegas into plenty of turnovers. Scheifele would have had a hat trick too if it hadn't been for two absolutely incredible, beautiful, spectacular saves by Golden Knights goalie Marc Andre-Fleury. A cross ice pass left Scheifele with what should have been a wide open net. Fleury somehow got across to make a pad safe. Scheifele got the rebound and Fleury dove back across the crease to make the save. It was an astonishing move and #SCTop10 worthy no doubt. The Jets wound up pulling the goalie and Marchessault would do a wraparound for an empty net goal to lift Vegas to a 4-2 win and a 2-1 series lead. There was a scuffle after the game. The Jets sent a message. We'll see if Vegas got it and will be ready for them in game four on Friday. What a game.
Coming up Thursday: Lightning-Caps recap plus other headlines
---