"The Stack" 5-6-20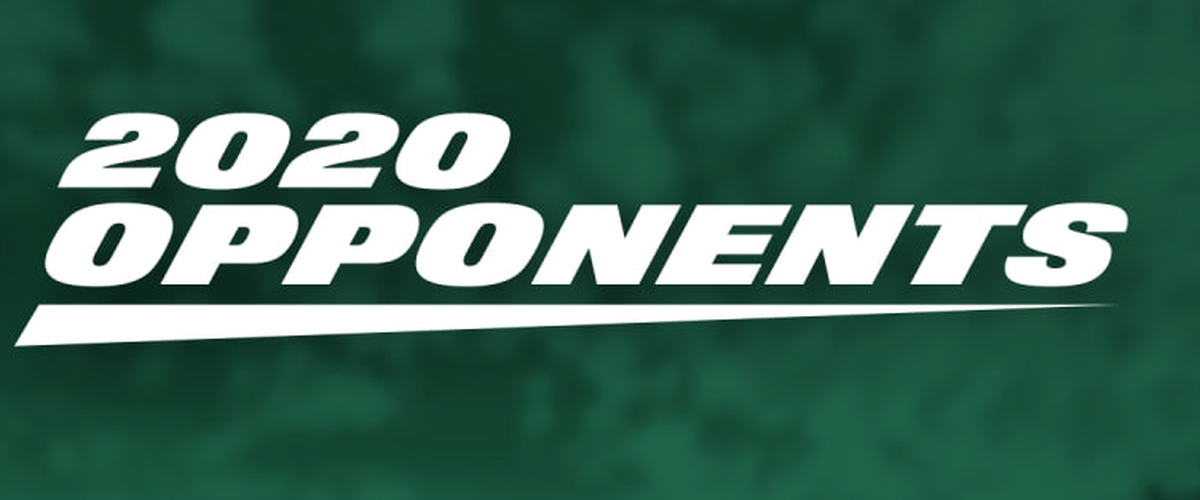 We are a day away from finding out the NFL schedule. Let's take a look at some potential primetime games.
The Stack is back on this Wednesday. What are you doing, Nathan? There's no sports that are really going on right now. Well, if you are like me (I don't think you necessarily want that), you are probably stoked right now that the NFL schedule is coming out tomorrow. While playing a full season seems unlikely, the NFL is proceeding with unveiling the 2020 NFL schedule tomorrow, Thursday at 8 PM ET. I've got some thoughts on the upcoming schedule and maybe a few predictions so let's get right to "the stack" for today, Wednesday, May 6th:
2020 NFL schedule preview thoughts
Since there really has been any sports going on since March 12th, the day the sports world stopped, there have been no NBA and NHL playoffs to keep track of. This means that I have had a little more time to work on my NFL schedule thoughts. I look forward to this day arguably more than any other day in the NFL season. I love seeing all of the primetime games my favorite team gets and the Thanksgiving Day games and all of the other quirks and nuances of the NFL schedule. So I've been hard at work the past couple of days going over the Thursday Night Football games, the Sunday Night Football games, the Monday Night Football games and projecting how many games each team will have in each time slot. I did not do a full NFL mock schedule in part because a) it's really difficult and time consuming and b) it's more difficult this year because we don't know if there will be a full NFL season due to COVID-19. So without further ado, here are some NFL schedule predictions…
TNF
Week 1 (NBC)
Houston @ Kansas City
Week 2 (NFL Network)
Cleveland @ Cincinnati
Week 3 (NFL Network)
NY Jets @ Indianapolis
Week 4 (FOX)
Tampa Bay @ Atlanta
Week 5 (FOX)
Baltimore @ Washington
Week 6 (FOX)
LA Chargers @ Denver
Week 7 (FOX)
Pittsburgh @ Buffalo
Week 8 (FOX)
Chicago @ Minnesota
Week 9 (FOX)
San Francisco @ Seattle
Week 10 (FOX)
Kansas City @ Las Vegas
Week 11 (FOX)
Carolina @ New Orleans
Week 12 (CBS, 12:30 PM ET)
Green Bay @ Detroit
Week 12 (FOX, 4:30 PM ET)
Philadelphia @ Dallas
Week 12 (NBC, 8:20 PM ET)
Houston @ Tennessee
Week 13 (FOX)
Philadelphia @ Green Bay
Week 14 (FOX)
Arizona @ LA Rams
Week 15 (FOX)
New England @ Miami
So a couple of thoughts on the Thursday Night Football schedule. Houston has to play Kansas City to open the season. Given what happened in the Divisional round of the playoffs and Deshaun Watson against Patrick Mahomes is a good matchup. I think it has to be this game. The second week pits the number one overall pick, Joe Burrow against in-state rival Cleveland. It's on the NFL Network so I think it works. FOX opens up their Thursday Night Football schedule with Tom Brady and the Bucs against Matt Ryan and the Falcons. I'll take it.
Look at Thanksgiving. Aaron Rodgers and the Packers against the Motor City Kitties. Carson Wentz and the Eagles against Dak Prescott (presumably) and the Cowboys in a battle of the top two teams in the NFC East. The nightcap is a little off the radar, but Tennessee was in the AFC Championship Game last year and Houston will be right in the mix for the AFC South title. There are a number of different matchups you could go here. Thanksgiving in Nashville sounds nice. Dallas normally plays on the Thursday night after Thanksgiving, but the Packers and Eagles had a classic game last year. Since they both play on Thanksgiving, let's put them back on there.
Now most of these matchups likely will not happen. Cincinnati @ Cleveland, while good, likely won't happen. Baltimore @ Washington, a battle of Beltway, while good, probably won't happen because Washington is well, Washington. Just think of the storylines though. Hopefully some of these are right.
SNF
Week 1
Dallas @ LA Rams
Week 2
Tampa Bay @ Las Vegas
Week 3
Pittsburgh @ Tennessee
Week 4
Dallas @ Philadelphia
Week 5
Green Bay @ Houston
Week 6
San Francisco @ LA Rams
Week 7
New Orleans @ Philadelphia
Week 8
Kansas City @ Tampa Bay
Week 9
Green Bay @ New Orleans
Week 10
New England @ Seattle
Week 11
Pittsburgh @ Baltimore
Week 12
San Francisco @ New England
Week 13
Kansas City @ Baltimore
Week 14
Indianapolis @ Pittsburgh
Week 15
Minnesota @ Green Bay
Week 16
Seattle @ San Francisco
There has been some chatter that perhaps the NFL won't stage the opening of LA's new stadium if no fans can be there. Even if it seems likely right now that no fans will be in attendance, I'll still put this prime matchup in primetime. Let's open up the other new stadium Vegas on Sunday night with a visit from Tom Brady and Bucs who will be playing their second straight road primetime game on a short week. Tough, but it's what needs to be done. Won't Jon Gruden be pleased. If you look at the schedule, these are all very plausible matchups. It's tough to put Dallas, Kansas City and Baltimore on the SNF schedule twice each and not a third time and that will likely not be the case when the schedule gets released on Thursday, but given the number of really good teams in the NFL this year that can draw large audiences, the wealth got spread around. And yes, you might not think that Indianapolis @ Pittsburgh is sexy, but this is likely the last time we will see Philip Rivers versus Ben Roethlisberger so put that game in primetime. Tomorrow I'll go over some of the matchups that I have in the late afternoon time slot that could be in primetime. Trust me, there are a lot to choose.
Also, if you look at it, there are only 17 teams that I have listed playing in Sunday Night Football games. Some are only on once. Most others twice and some three times (Pittsburgh and Green Bay). Certainly teams like Dallas, Baltimore and Kansas City will be on three times, but it's difficult to pinpoint which game you would put in primetime and which one you would put in the late afternoon slot.
MNF (ESPN)
Week 1
Tampa Bay @ New Orleans (7:10 PM ET)
Denver @ Los Angeles Chargers (10:20 PM ET)
Week 2
Carolina @ Washington
Week 3
NY Giants @ Chicago
Week 4
Arizona @ San Francisco
Week 5
Miami @ NY Jets
Week 6
Minnesota @ Tampa Bay
Week 7
Atlanta @ Dallas
Week 8
Baltimore @ Indianapolis
Week 9
Philadelphia @ NY Giants
Week 10
Chicago @ Green Bay
Week 11
New England @ Buffalo
Week 12
Seattle @ Arizona
Week 13
Cleveland @ Pittsburgh
Week 14
Denver @ Kansas City
Week 15
Tennessee @ Indianapolis
Week 16
LA Chargers @ Las Vegas
Let's see, we get Tom Brady in his first game with the Bucs against Drew Brees and the Saints? Sign me up! Then the MNF nightcap has the Chargers making their debut in the new LA stadium. Las Vegas is certainly a possibility, but we'll go with L.A. for now since we have Las Vegas opening up their stadium in week 2 on SNF.
Now we have definitely been treated to some duds on MNF in recent years. So when you look at this schedule and see Carolina @ Washington in week 2, the reason why I think this has potential to be on MNF is a) Christian McCaffrey is a star and b) new Washington head coach Ron Rivera faces his former team. Likely? No. But I think given the storylines, it makes it a candidate for MNF. The Bears @ the Giants isn't great, but it's two large media markets. That is probably the least likely MNF game of the bunch. Miami @ the Jets you ask? Tua against Sam Darnold and Jets head coach Adam Gase faces his former team. Likely? Probably not, but certainly a chance. The last eight weeks are all division games. That is not a coincidence given that the league will need to condense their schedule if necessary due to the coronavirus and putting a lot of division games on the backend is possible. All of these matchups would pit playoff worthy teams against one another and who doesn't want to end the year in Vegas? Is it a fantastic lineup? Likely not, but that is what has been the case the last few years and I don't see that changing.
Do I like how the primetime schedules have turned out? No, not necessarily, but it would work and that's what we are trying to do.
Coming up Thursday: Games played in each time slot for each team plus a mock schedule for the Minnesota Vikings and any other schedule tidbits that come to mind.
---