3 Deals the Devils Could Potentially Make Come March 1st
Recently, I started a series breaking down cap unfriendly teams and how they're financial issues can benefit the Devils through salary dumps and signing UFA's in July. As a change of pace, this article will be looking into 5 realistic targets and deals the Devils can make to acquire assets to benefit their rebuild.
KEVIN SHATTENKIRK, ST. LOUIS BLUES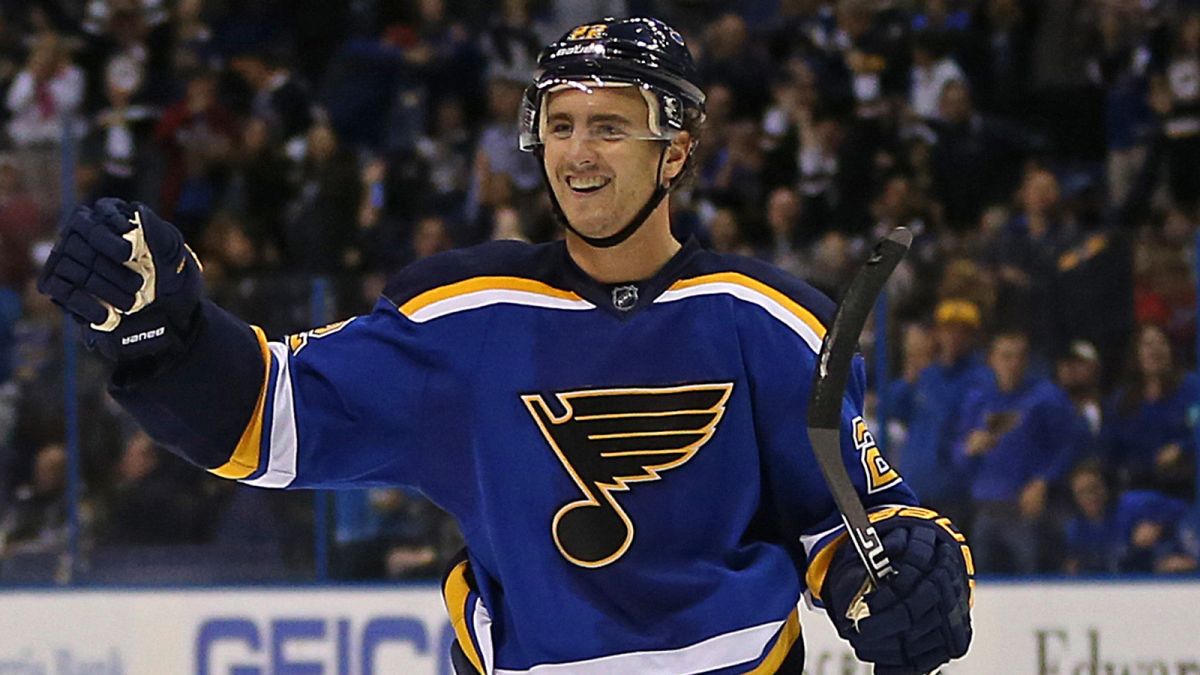 Now, before you all rip my head off and try to tell me that the Devils can go for him during the summer, hear me out. Blues GM Doug Armstrong is in a tough position. Already putting his clubs future in Jeopardy by not dealing former Captain David Backes for picks and prospects at last years deadline really hurt the clubs chances at restocking the cupboard. Top former top prospect Robby Fabbri is making waves in the NHL and surely Ivan Barbashev isn't far behind. After those two forwards the farm is pretty barren. Enter the New Jersey Devils. The Devils and Blues can scratch each others backs here in a trade that could be beneficial to all parties involved. The Devils need a top 2 right handed defenseman who is offensively minded and can really quarterback a powerplay. Kevin Shattenkirk is that guy. The Blues need to restock the farm with future talent but also a left-handed defenseman to replace Shattenkirk's place in the top 4 role immediately. Proposed trade:
Kevin Shattenkirk, Nail Yakupov and Magnus Paajarvi plus an AHL goalie for Kyle Quincey, Josh Jacobs, Nathan Bastain and Keith Kinkaid, with an additional 1st/2nd round pick on the condition the Shattenkirk resigns. Before you start rolling your eyes into the back of your head, this deal makes sense. This deal absolutely has to be a player for player as the Blues are already at 50 players under contract, the maximum amount allowed. The Blues get what they want, two solid B prospects for their farm, a UFA in Kyle Quincey, who brings playoff experience to the blueline and who also comes off the books at the end of the season. This move creates cap for budding star Colton Parakyo's new contract. Also, Keith Kinkaid is a solid backup who can help the Blues push into the playoffs, or even start considering the blues goalie woes right now, but also the last 5 years in the playoffs. The reason the Devils make this trade, is to bring in former Oilers' first round draft picks in Yakupov and Paajarvi. This will help create a better playing atmosphere for Taylor Hall seeing as he has chemistry with both from their time in Edmonton together. Although Yakupov and Paajarvi are both reclamation projects, the Devils can see some spark from the added wingers.
P.A. PARENTEAU GETS TRADED TO THE SENATORS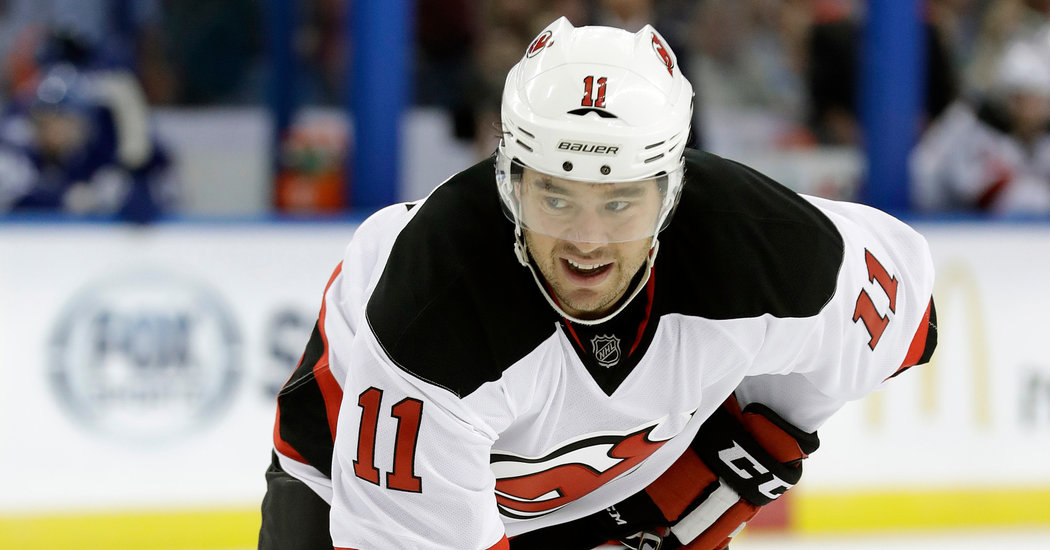 I'm a big enough person to admit when I'm wrong, and boy was I wrong about Parenteau. On pace to have a 20 goal 35 point campaign, Parenteau could be one of the hottest names on the trade block come late February. What P.A. lacks in defense, he makes up with offense currently undisputed as the Devils' top goal scorer with 12. Parenteau would easily slide into a top 9 role in Ottawa, and be tied for 3rd on the team in goals. Ottawa's weak wing depth is sure to be enough for the 33 year old Canadian winger to end up playing in his home country's capital. Possible Targets for the Devils: Center, Logan Brown, Defenseman Thomas Chabot, Center Jean-Gabriel Pageau
Logan Brown is currently having himself an impressive year in Windsor for the Spitfire's (OHL) tallying 29 points in 22 games. Brown could prove too costly by the deadline, but the Devils could use one of their 2nd rounders this year, considering Ottawa doesn't have one. Trade: P.A. Parenteau and a second round pick for Logan Brown and a fourth round pick. Another player lighting up the lamp in Junior, is Thomas Chabot. The left-defenseman currently has 21 points in 16 games for his squad in the QMJHL. Chabot also had a fantastic World Junior tournament racking up 4 goals and 6 assists in 7 games. Chabot's asking price make be too steep for New Jersey however, Ottawa may look to move him, with Phaneuf, Methot and Borowiecki blocking his ascent to the NHL. Adding Chabot could cement the Devil's future defensive core by pairing him with Steven Santini. Proposed Trade: P.A.P a 2nd & 3rd rounder for Chabot.
Jean-Gabriel Pageau enjoyed a 43 point campaign over 80 games last season as a Top 9 center. Buried behind Kyle Turris and Derrick Brassard, Pageau's production took a hit this season(14 points in 41 games) Ottawa may look to swap him for an offensive minded goal scorer. Proposed trade: Parenteau for Pageau straight up.
ANDREW SHAW, MONTREAL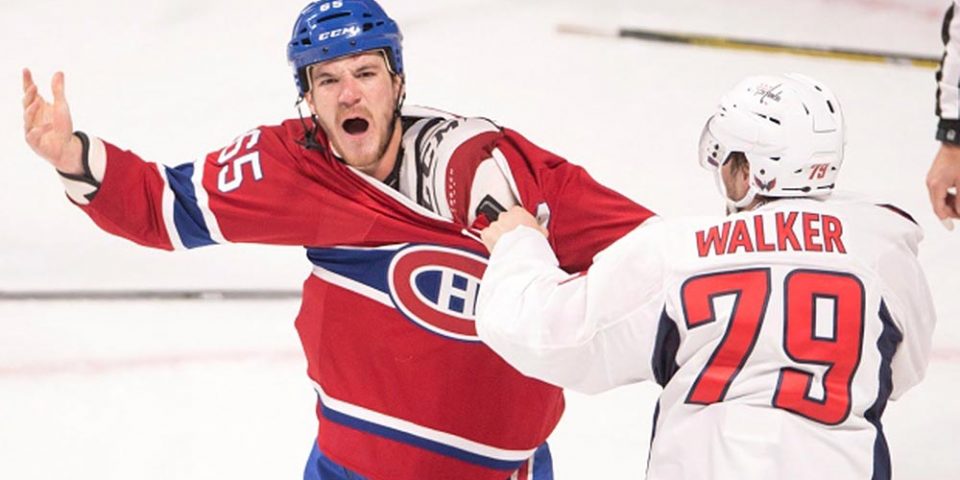 I know what you're thinking. Why would the Canadians trade a guy they traded for less than half a season ago, especially someone who is playing well (15 points in 30 games) and the reason(s) are simple. The Canadians have a team full of grit with Pacioretty, Plekanec and Gallagher, they can spare Andrew Shaw's grit, as well as his $3.9 million cap hit with future franchise centerman Alex Galchenyuk due for an extension. Ditto goes for rising star defenseman Nathan Beaulieu. Montreal is also extremely thin down the middle with Galchenyuk recently off injury and David Desharnais on LITR. Proposed Trade and why it works: Andrew Shaw for Jacob Josefson and P.A. Parenteau. This works because the Devils acquire a solid player who can be the agitator or the hero for a reasonable $3.9 million. Shaw is also under team control until 2022. The 25 year old could blossom into something special and also be one of the best value deals in the league. Josefson helps fill the penalty kill and defensive face-off needs with Desharnais injured and P.A. brings more goal scoring to the team sliding into 3rd place in team goals.
*All stats from Hockey reference and all cap figures from cap friendly*
Follow me on Twitter where its 99% retweets and 1% me being clever- @StevieGintzzz
---