Texans Takeaways: Recap
First off, I will try my best not to overreact over a win against a 4-5 team. With that said, there were a lot of good looks to take away from this weeks 31-21 win over the Arizona Cardinals, but also a handful of bad looks. From Achilles tears, to relay races, there was a lot to takeaway form the game, but what I see for the Texans is potential.
The first couple of quarters were pretty frustrating to watch, there didn't seem to be any rhythm on the offense, the defense was holding up like they usually have to do but turnovers and field position really hurt the Texans in the first half.
Tom Savage started the game going 6/6 for 50 yards, but after that scoring drive ending in the Lamar Miller TD rec (beautiful catch by Miller getting his feet in bounds), the offense really struggled.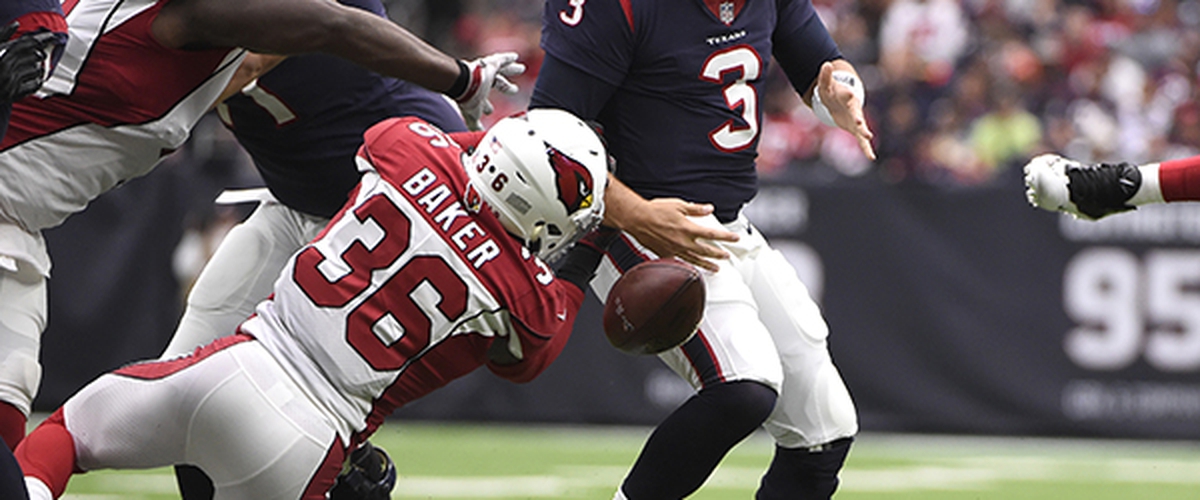 The next Texans offensive play, S Budda Baker in his first career start forced a strip sack which ended up becoming an ARZ TD. Two drives a later, a tipped ball ended up in ARZ CB Patrick Peterson's hands and ended up being an ARZ TD.
After these drives you could tell the frustration was building up for the Texans as they went into the half down 14-10.
I don't really want to get into a play by play recap, but the Texans offense really got moving and the Texans clamped down in the secondary and flipped the turnover story.
This game may have felt very familiar to many Texans fans, it was another second half comeback where Houston had to 'win ugly' and find a way to get the W.
Jadeveon Clowney had an excellent game wit 2 sacks and 3 tackles for loss. Clowney continues to excel in leading the Texans defense along with Benardrick Mckinney who had 9 tackles and 2 tackles for loss.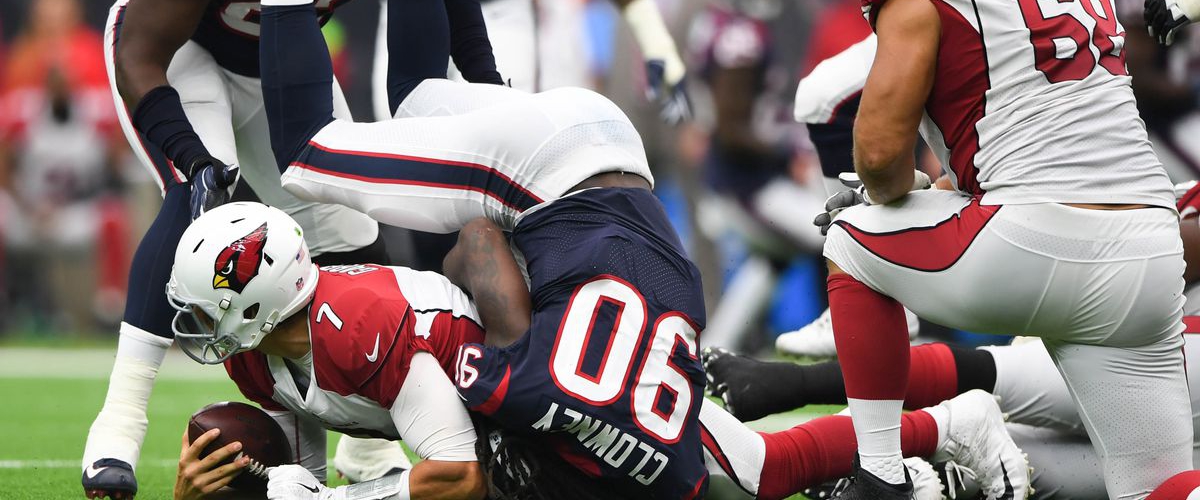 The Texans run defense continued to be strong and held the Cardinals to only 48 rushing yards. The Texans secondary continues to be the weak-link of this defense but the unit stepped up big time when it counted forcing two turnovers and key passes defended on 3rd down.
Deandre Hopkins continued to be solid, even while being shadowed by one of the best corners in league, Patrick Peterson. Hopkins definitely had trouble getting separation, attracting a couple offensive pass interference calls, but Nuk still found his targets and was able to connect with Tom Savage on a 34 yd TD to give the Texans the lead in the 3rd quarter.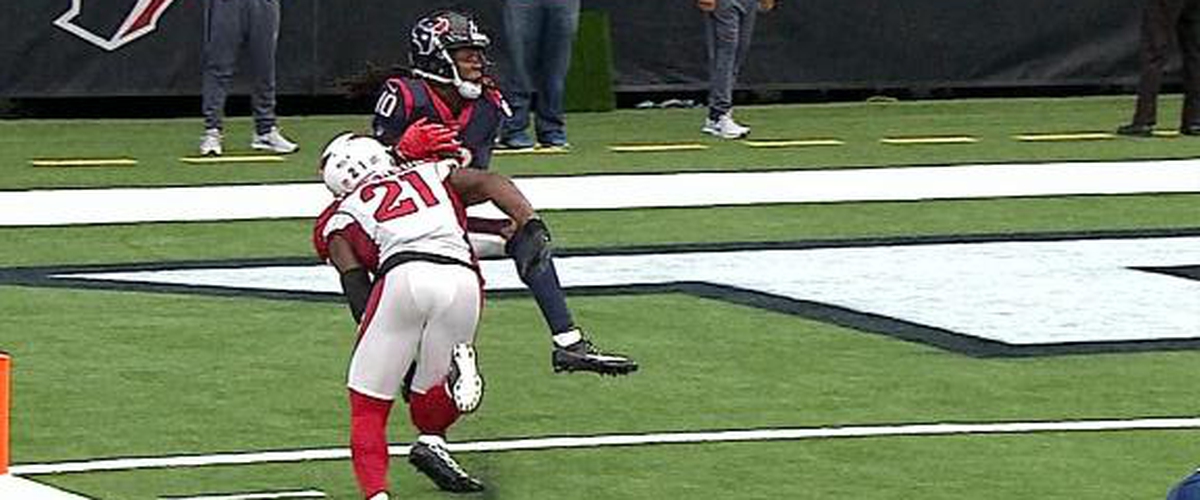 The running game, specifically Miller and Foreman made huge contributions to this win, collecting big yards on first down and grabbing chunk plays. The duo combined for a total of 126 yards and 3 TDS (one receiving), highlighted by Foreman's 36 yard TD run.
Just when Foreman was starting to look like the Doak Walker award winner, it is reported that Foreman will undergo season-ending surgery on his Achilles, continuing the bad luck for the Texans this year.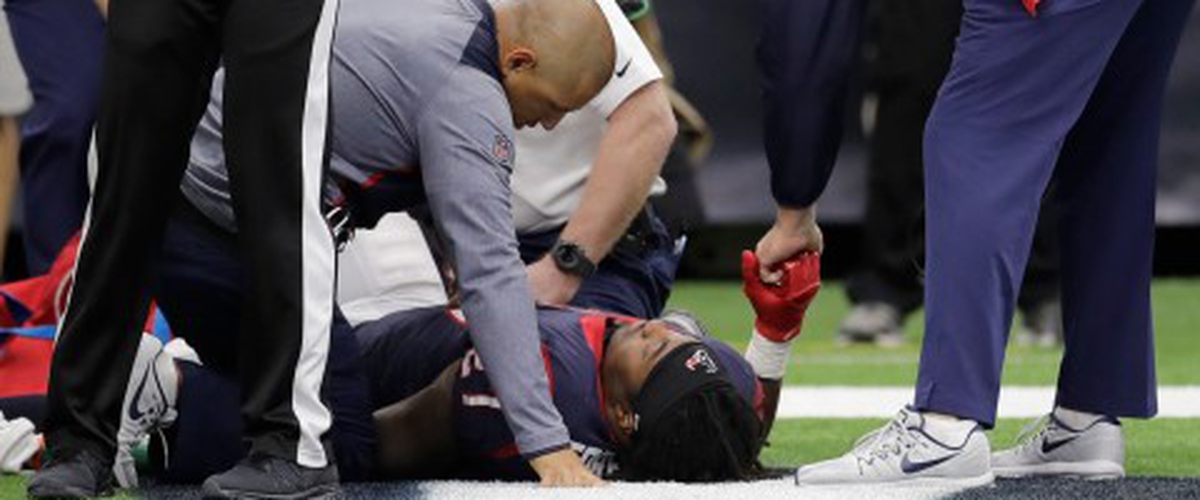 What I am going to take away from this game though is the team's potential. We have seen in the past, this team find ways to win, even if it may not look good in the process. The Texans find themselves only game out of a playoff spot, fair to say, there are plenty of other teams in that mix as well, but at this point, Houston still controls their own destiny and they will have to compete in division to have a real shot.
The Texans have a chance to pick up a couple wins against beatable opponents, BAL, TEN, SF. We will see after this set of games where the Texans are, but there is an opportunity here for a handful of wins. Let's say Houston can win two of these next 3, that would give a record of 6-7 heading into a huge week 15 matchup with the Jaguars.
I know this is all aspirations, but it is not time to give up on this team.
In case you didn't notice, Tom Savage ended the game with a 97.1 passer rating, just saying.
---