Michigan might just be Home to the Two Best Teams in College Hoops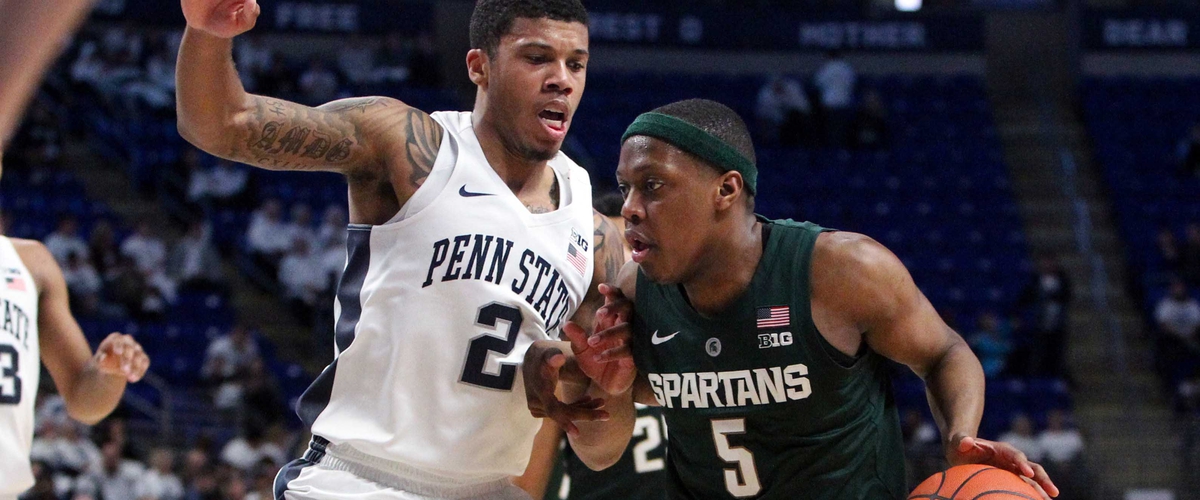 Detroit, Mich. (January 15, 2019) - Never before in the state's college basketball history has its two major universities been ranked this high.
As it currently stands, the University of Michigan comes in at #2 in the latest Associated Press top-25 poll, with in-state rival Michigan State not far behind at #6. Seeing that top-ranked Duke just lost to unranked Syracuse on their home court, those numbers might be adjusted to #1 and #5, respectively, by Monday morning.
This is all assuming Michigan State (15-2, 6-0 Big Ten) can take care of Nebraska (13-4, 3-3 Big Ten) on the road Thursday and Michigan (17-0, 6-0 Big Ten) can do the same with Wisconsin (11-6, 3-3 Big Ten) on Saturday. Both games will be a good challenge for the away team, but the way this season is going it would be a major upset if either were to fall short.
As much as the rivals despise each other and cannot wait for their Feb. 24 match-up in Ann Arbor, followed shortly by a rematch March 9 in East Lansing, they are probably more alike than they would like to admit. Both of these teams are incredibly deep and bolster depth opposing teams envy.
The Spartans look like a much more balance team than years prior, when seasons depended on the production of Miles Bridges and Garry Harris. Cassius Winston and Nick Ward have certainly assumed leadership roles, but the elevation in play from Matt McQuaid, Kenny Goins, and Xavier Tillman makes fans less worried when one of their two stars has an off-game or gets into foul trouble.
The Wolverines, like MSU, also lost their best player from last season to the draft in Mortiz Wagner. However, the play from Zavier Simpson, Ignas Brazdeikis, Charles Matthews, and Jordan Poole have more than made up for it. Indeed, both teams seem to have improved in what the experts predicted as regressed seasons for both teams.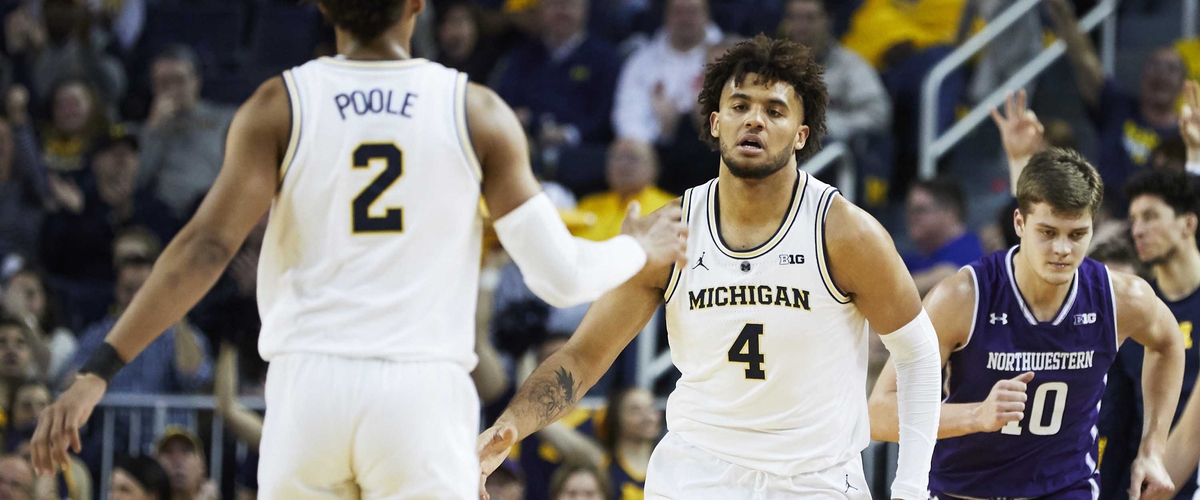 While it is likely that one of these two teams may be upset prior to their Feb. 24 meeting, it is also more than possible that both squads will ride the ship until then. For #2 Michigan, road games at Wisconsin (Jan. 19), #25 Indiana (Jan. 25), and #23 Iowa (Feb. 1) will prove the toughest tests until then. Wolverine fans also should not overlook home games with Ohio State (Jan. 29) and #19 Maryland (Feb. 16).
For the Spartans, trips to #23 Iowa (Jan. 24) and Wisconsin (Feb. 12) will prove challenging, while home games with Indiana (Feb. 2) and Ohio State (Feb. 17) will provide meaningful tests. Still, typing these games out for both teams it is hard to pick against Ann Arbor or East Lansing in any of these contests. They are just that good. It is hard to remember with the long history of the Big Ten the last time two teams have separated themselves from the rest of the pack so early in the season. Let alone, from the same state.
If college basketball has taught us one thing, it is that anything can happen. Just ask Tom Izzo, who has failed to reach the Sweet 16 in the previous three years of the program, despite two of these three teams being considered snubbed from a #1-seed in March Madness. Then there is Michigan, who was a miracle buzzer-beater away from losing to Houston early in the tournament, only to find their way to the national championship game in a forgettable blowout loss to Villanova.
Indeed, anything can happen from now until the end of the season. March Madness never disappoints. Occasionally, however, the tournament does have a way of bringing the two best teams to the championship game and now more than ever, an argument can be made that the two best teams not just in the state, but the country, are Michigan and Michigan State. What a time to be alive.
---