How Can Pirates Bounce Back?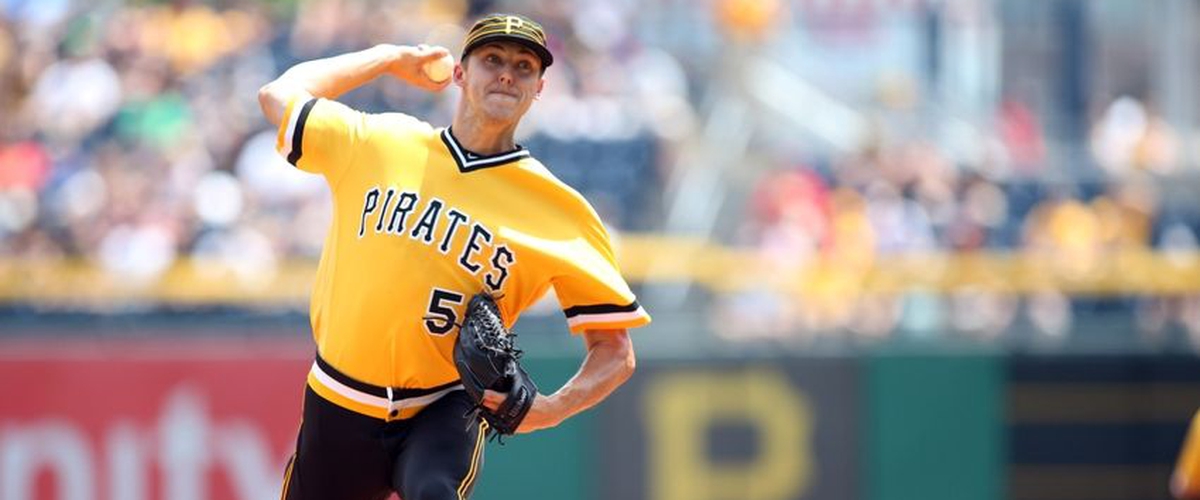 (Photo Courtesy: Charles LeClaire - USA Today)
The first game of the 2017 season sustained the same narrative as the 2016 season for the Pittsburgh Pirates. Their starting pitching did not give them a chance. Granted Gerrit Cole was strong for four innings, the wheels quickly came off as Cole was rocked for five runs in a brutal fifth inning.

It also did not help the Pirates case that star outfielders Starling Marte and Andrew McCutchen were a combined 0-for-8 on Monday. In that 0-for-8 performance, the two also left four men on base a piece. Those numbers have to get better as well. The blame cannot be solely put on Cole.
The biggest downside to Cole's start, however, is that it was imperative he made a good first impression considering that three of the five starters in Pittsburgh's rotation are in their first full major league season. Jameson Taillon, Chad Kuhl, and Tyler Glasnow can be much more effective and impactful on the Pirates if they see their leader go out and pitch great. Monday clearly wasn't the start Cole wanted, but he will have to wait to right his ship.

As for guys like McCutchen and Marte, they can change their narrative and help out youngster Jameson Taillon in Wednesday night's matchup. It will be a tall task not only for Taillon against arguably the best lineup in baseball, but also for the Pirates lineup. Boston will throw newly-acquired stud Chris Sale as he makes his Red Sox debut on the mound.

For guys like Marte and McCutchen, it comes down to the approach at the plate. Showing patience and resilience will go a long way. The Pirates lineup showed some resilience against Red Sox starter Rick Porcello. The Pirates were able to chase Porcello after 6 1/3 innings pitched. The 2016 AL Cy Young winner was still good for a quality start for the Red Sox on Monday, but credit has to be given to the Pirates lineup for fighting back and chasing him out of the game.
The task does not get smaller with Chris Sale on Wednesday night, a guy who has never faced Pittsburgh in his career. Sale owns a career 74-50 record as well as a 3.00 earned run average. The Pirates lineup showed some flashes of brilliance that can propel them when their stars do show up.
Adam Frazier led off in the Pirates lineup on Monday and went 1-for-3, while also collected a base on balls. While first year starting first baseman Josh Bell did leave four on base just like Marte and McCutchen, Bell was able to collect a double off of Red Sox closer Craig Kimbrel.
The bottom line is that if the Pirates can find ways to help out their younger guys in the lineup, they will find themselves on the other end of things as compared to Monday's outcome. The Pirates go as guys such as Marte, McCutchen, and Cole go. When the stars start performing, that gives confidence in the younger guys to go out on the field and want to mimic their performance.
The Pirates can right the ship behind a good start from Jameson Taillon on Wednesday. Taillon owned a 3.38 ERA as well as a 5-4 record in 18 starts in 2016. Taillon is the most promising youngster in the Pirates rotation considering the numbers he posted last season. Kuhl and Glasnow will experience more growing pains than Taillon in 2017.
Game one of 162 is now behind the Pirates. As with any other team, the butterflies are gone and it is now time to get into the grind of a 162 game schedule. Hopefully, for the stars of this Pirates team, they can get into the grind and get out of the funk they endured on Monday. If that happens, expect this team to pick things up and truly compete.
---