What's Next For Eli?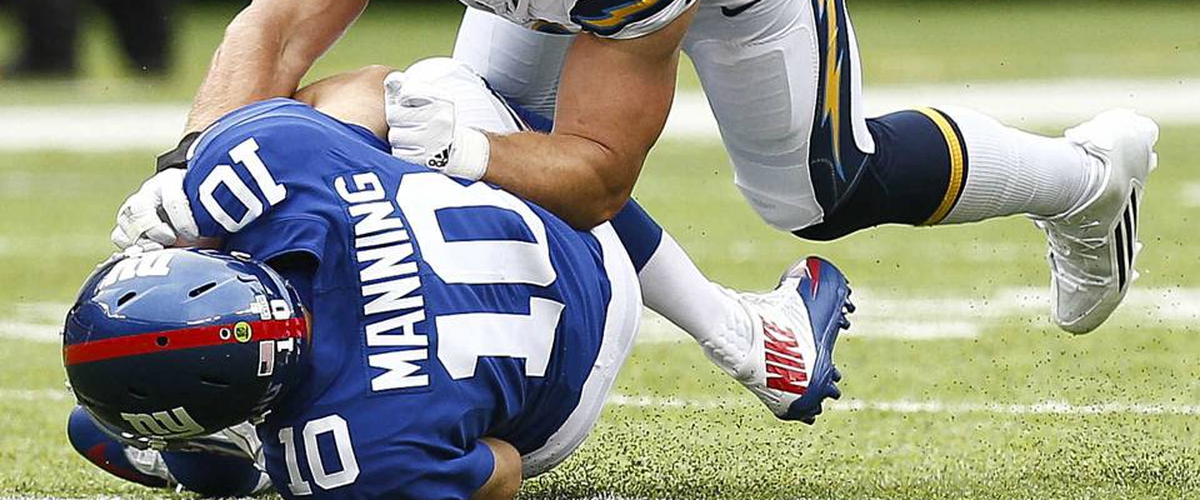 The Giants seem to have finally accepted that they are not a good team. They have started the fire sale off with the trading of Eli Apple and Damon Harrison. And there is plenty of other talent that could find its way onto the open market as the Giants enter rebuild mode. This leaves Eli Manning in a very difficult situation. He has had his beat in this season behind a terrible offensive line that was supposed to be much better. The Giants seem destined to have a Top-5 pick in the upcoming draft, and Manning is looking as beaten down as ever. He has put up the worst QBR of his career so far at 45.3.
Do the Giants try and trade Manning? Will any team be willing to trade for Manning? In the offseason, the Jaguars were a hot team linked to Manning as they had been surviving Blake Bortles' terrible decisions. The Jaguars now seem ready to move on after a disappointing season, but has Manning showed that he has what it takes?
In my opinion (even though no one asked for it) Manning should ride off into the sunset after this season. His body can't be ready to take any more of a beating after this season. He is already 37 years old with 2 Super Bowl rings. He may be able to take a team deep this season if presented with the right situation. But we should not be looking for him to be dawning a jersey beyond this season.
The Jaguars are a tempting fit, but also boast a bad line that has left Bortles running for his life much of the time. They have allowed 18 sacks on the season and should have given up a lot more if it wasn't for Bortles' mobility. Unless Fournette can stay healthy and run the ball 30 times a game, that is not the right situation for Manning to get into.
The best scenario for him to potentially get a late career renaissance for maybe two seasons, is with the Dolphins. Ryan Tannehill is injured yet again. The team has some solid talent and started the season 3-0. Manning has proven his worth against the Patriots in the past. Uniting him with Adam Gase could create a great offense for a season or two.
With targets such as Davante Parker, Kenny Stills, and Albert Wilson; he will have the firepower he needs around him. He would also be playing behind an offensive line that has played solidly this year in only giving up 15 sacks so far. Adding an experienced quarterback that has proven to be clutch on the biggest stage against AFC East rival New England, would be a great move for the upstart Dolphins. It would also present the best option for Manning to succeed as he prepares to move into his post playing career.
---