The Road to the Kentucky Derby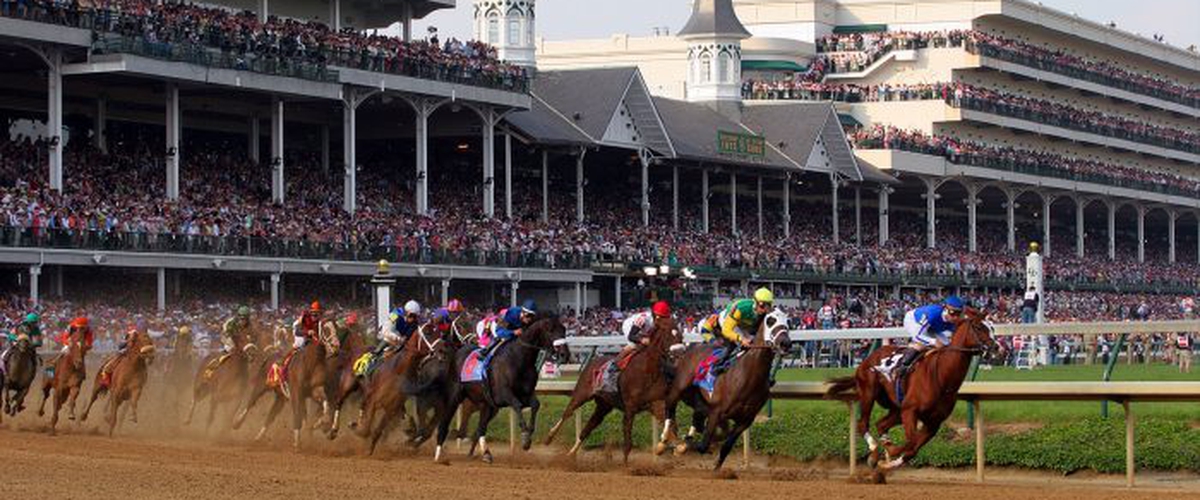 Saturday was supposed to be the 146th edition of the Kentucky Derby.
But with the Covid-19 pandemic still an issue and affecting so many lives, it was moved to September 5th, with hopes that it can be run on that day.
So instead of the run for the roses this weekend, we get two editions of the Arkansas Derby. Two, because they had enough entries (22) to split the race. Will this race tell us everything we need to know about who can win the Derby? No, but it sure will give us a much clearer picture of a few of the favorites going forward.
Hall of Fame trainer Bob Baffert holds the best hand in each race with favored Charlatan (1/1) in the first half and Nadal (5/2) in the latter. While Nadal has already taken steps to show how good a horse he is, the relative newcomer Charlatan will have a lot of eyes looking in his direction.
Charlatan is just 2-for-2 in his career but has the appearance of a freak of nature kind of horse. In his two wins at Santa Anita, he won by a combined 16 lengths but beat just nine horses total. He's never been asked to set down to run, as he has gotten a loose lead and just galloped in both. Will that change Saturday when he faces 9 rivals?
Probably not.
There is nobody in this field that can match speed with the Baffert trainee and if anyone tries they will compromise their own chances. Two horses, Mo Mosa and Anneau d'Or will likely show forward speed, and stay up near the pace but I can see Charlatan keeping a 2-3 length lead on the field at all times around the Arkansas oval.
Charlatan should win this race by open lengths. I say should because as all horse racing fans know, nothing is guaranteed when it comes to racing, but this is as close to a slam dunk as you can have...if Charlatan is anywhere close to normal.
This is not a good race in terms of competition and I see it Charlatan, Anneau d'Or, Gouvernour Morris in that order.
The second half of the split race is a little tougher to figure out.
Nadal was in the same position as Charlatan last month when he came out to Oaklawn for the Rebel Stakes. A freakish front running horse going to be tested for the first time. He responded by going wire to wire, even though he was pressed on the lead the entire way and still showed a gutsy finish to hold off all challengers.
This time around I'm not so sure it will play out that way.
The one thing we do know is Nadal, Wells Bayou, King Guillermo and probably Saratogian will all want to be on or close to the lead. Wells Bayou seems like a need the lead horse as his best races as of late as been going to the lead and going quick so he is the most likely pace challenge the first half mile.
As Nadal starts to put away that one, on will come a fresh challenge from King Guillermo, the Tampa Bay Derby winner when 49-1.
In that win (by 4 3/4 lengths) and in his third-place finish in the Pulpit Stakes, he made his move around the far turn. Once it worked and once it didn't. But since he hasn't shown a habit of chasing horses down in the lane, he will be forced to take on the leader as they turn for home.
Visually, the win by King Guillermo was impressive. Even though you will likely see late closing efforts by Storm the Court, Taishan, and Silver Prospector, I think Guillermo and Nadal go 1-2 down to the wire.
King Guillermo will get the better of Nadal and get the win, with Storm the Court rounding out the top three.
A win by the King would likely set off another emotional celebration by his owner, former 5-time major league all-star catcher Victor Martinez, who summed up his horse this way following the last win.
"There has been nothing in my career close to this," he said in a post-race interview. " I was sleeping for 16 years in the majors and when I woke up, I found King Guillermo."
I'd say he did more than just sleep in the majors, hitting 246 home runs and accumulating 1178 RBI while playing for Cleveland, Boston, and Detroit. But if King can get him a Kentucky Derby win, it will feel like his sporting life has reached the top.
---