Picking a hypothetical 23-man World Cup squad for Italy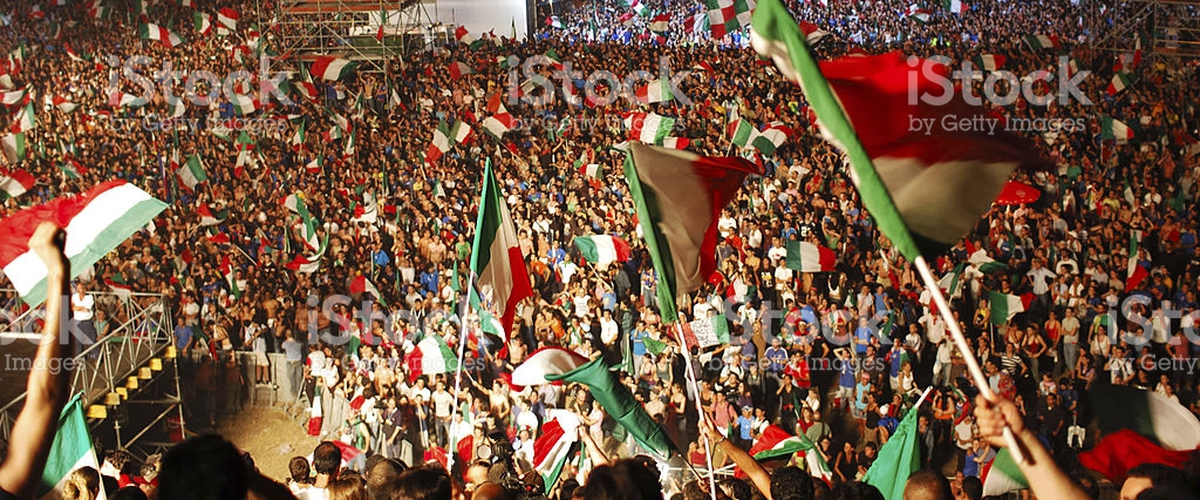 After a disastrous two-leg playoff loss to Sweden, Italy's attention now shifts toward redemption and qualification to the 2020 European Championships.
Until then, fans of the Azzurri will be forced to watch in agony as other nations compete for the world's biggest prize this summer while Italy sits at home.
Still, it's interesting — and somewhat depressing — to think about what an Italian team would have looked like had they gotten past Sweden like we all expected.
Gian Piero Ventura would have likely been sacked or resigned even if Italy had won the playoff. It's not too hard to imagine that Roberto Mancini would have been the FIGC's pick to lead the squad through the World Cup.
Let's use our imagination and take a look at what a 23-man Italy squad could have looked like had they qualified.
Goalkeepers(3)
Gianluigi Buffon (Juventus), Mattia Perin (Genoa), Gianluigi Donnarumma (Milan) - Even at 40 years old, Gigi Buffon is still one of the better goalkeepers in the world and would have certainly been on the plane to Russia. He retired from the national team after the loss to Sweden, only to return after being called up for the March friendlies against Argentina and England. Perin really impressed in the team's recent friendly against the Netherlands, showing off his reactions and making some quality saves near the end of the match after Italy went down to 10 men. He'd have a really good shot to unseat Buffon as the team's No. 1 had Italy qualified. Donnarumma had a difficult campaign with Milan, highlighted (or low-lighted) by awful performance in the Coppa Italia final loss to Juventus. He still remains the top young goalkeeper in Italy, and on his best day flashes that world-class potential.
Defenders (7)
Giorgio Chiellini (Juventus), Leonardo Bonucci (Milan), Alessio Romagnoli (Milan), Daniele Rugani (Juventus), Emerson Palmieri (Chelsea), Mattia De Sciglio (Juventus), Davide Zappacosta (Chelsea) - Although the Italian defense isn't quite as strong as team's of the past, it's still the backbone of the side. Bonucci is the clear favorite to start at right centre back, but Romagnoli would present Mancini with a difficult choice at the left spot between the youngster and the veteran Chiellini. Romagnoli is coming off a promising season for Milan, showing a lot of composure in defense -- particularly with the ball at this feet. Emerson is somewhat of an unknown quantity for the national team with zero caps to date, but a lack of difference makers at the left back spot ahead of him means he has to be a part of this squad. Leonardo Spinazzola would definitely been one of the fullbacks selected, but underwent ACL surgery in May and therefore misses out. De Sciglio and Zappacosta, while unspectacular, are solid and proven commodities to round out the defensive unit.
Midfielders (8)
Marco Verratti (Paris Saint-Germain), Jorginho (Napoli), Alessandro Florenzi (Roma), Lorenzo Pellegrini (Roma) Giacomo Bonaventura (Milan), Claudio Marchisio (Juventus), Bryan Cristante (Roma), Federico Bernardeschi (Juventus) - A lot of talent, especially young talent, in the midfield means Mancini would have had plenty of difficult decisions to make as far as who stays at home and who makes the team. Verratti and Jorginho are the closest thing to locks this squad has. Florenzi isn't far behind because of his versatility (he has proven more than capable at right back in the midfield or on the wing) and likewise goes for Bonaventura. After that is where it gets tricky. Injuries have hampered Marchisio in recent seasons, but with that youth in this area of the pitch for the Azzurri his veteran presence will come in handy. Bernardeschi had a solid debut season at Juventus (five goals, seven assists), and is always a threat with that canon-like left foot. Pellegrini and Cristante, who will be club-mates next season with Roma, narrowly edge out the likes of Roberto Gagliardini, Nico Barella, Danielle Baselli and Rolando Mandragora.
Forwards (6) Mario Balotelli (Nice), Ciro Immobile (Lazio), Andre Belotti (Torino), Lorenzo Insigne (Napoli), Federico Chiesa (Fiorentina), Stephan El Sharrawy (Roma) Italy's biggest weakness in recent years has without a doubt been goalscoring. The past 11 goals in all competitions have been scored by 11 different players, signaling a real need for one or two consistent threats up top. Balotelli should have been called up a lot sooner than the recent end-of-season friendlies. Had he been selected against Sweden, this post might not have had to have been hypothetical. His talent is too big to ignore. Immobile was the joint top-scorer or "Capocannoniere" in Serie A this past season, while Belotti has five goals in 18 caps. They each provide something different than Balotelli up top. Insigne hasn't quite matched the level he's reached with Napoli for the national team, but a breakout showing in the World Cup could have been possible. Chiesa is probably the brightest young talent in Italian football right now. He just possesses a confidence and willingness to go at defenders with the ball at his feet that's been lacking in the national team setup for some time now.
---