Are the Rams the Real Deal?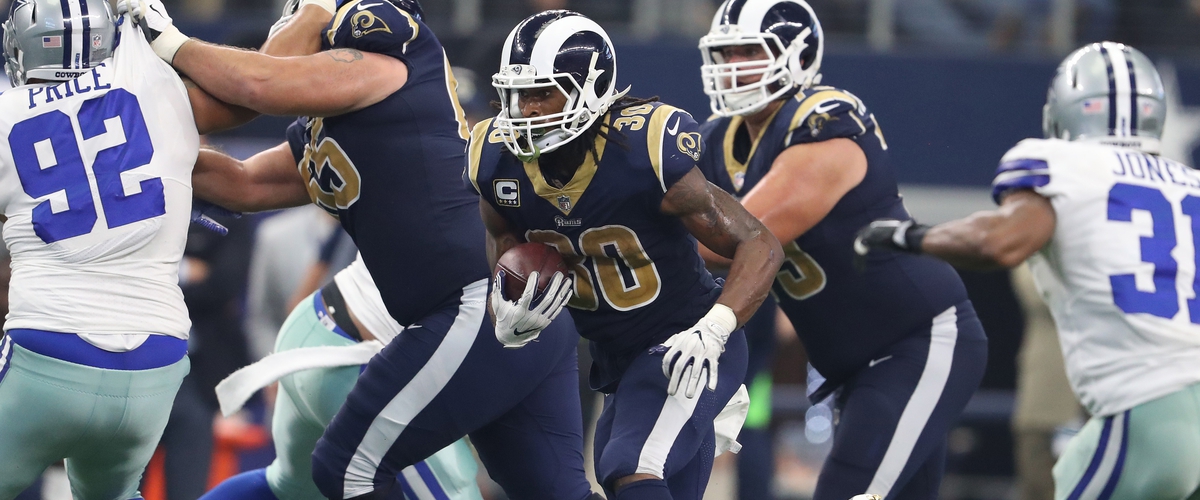 The Los Angeles Rams are off to a terrific start this season under new head coach Sean McVay. They have developed a solid run game and Jared Goff has shown why he was the first overall pick last year. After a hot 3-1 start, the NFL world is left wondering, "Are the Rams really that great?"
The Rams have surprisingly jumped to the fifth ranked passing attack. They also have a steady rushing attack that ranks 15th in the league. The biggest surprise comes though, in their first ranked scoring offense. They average the most points per game at the quarter mark of the season.
Goff has looked spectacular this year. He has done a better job of taking care of the ball and making smarter decisions. McVay has put in an offense that has allowed Goff to use his skills. He already has thrown for 7 touchdowns on the season and has only thrown one interception. He also has an average of almost a first down per throw at 9.16 this season. That is a huge step as he is able to take solid chunks with each attempt. The other most improved stat has been his completion percentage. It has fluctuated hugely, but on the season he is averaging a modest 66%. That is right where a professional quarterback should be.
Todd Gurley has looked like the running back that we saw as a rookie. The open passing game has helped to open up the running game. He has averaged a solid 4.2 yards per carry this season as most of his carries have been productive. He has also been a huge part of the passing game with several long plays that have helped to break open games. This is the start of a young core that could help to make the Rams contenders.
Perhaps the biggest surprise of the season is the Rams offensive line. Andrew Whitworth is looking like the biggest steal of the offseason as he has locked down the blindside. Goff has had plenty of time on his passes to get the ball out. They have also done a good job of opening holes up for the running game.
This has all made the Rams look like an amazing team through the quarter mark of the season. But now they go into the hard part of their schedule. They face the Seahawks, Jaguars, Cardinals, and Giants through the next quarter of the season. These are some of the best defenses in the league and will really test this young defense. If they can survive this stretch then they will have a strong chance at being the division champs to everyone's surprise. Also do not be surprised if they give the playoff teams a run for their money for this season.