Fountain of Youth in Arizona?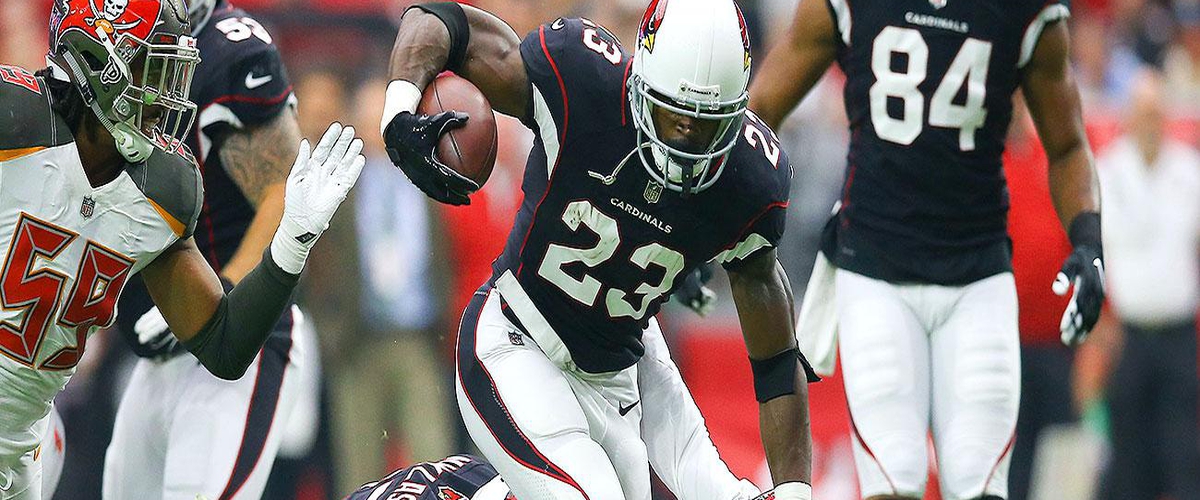 Many writers have speculated over what Adrian Peterson still has left in the tank at the age of 32. Sunday night showed a glimpse at what he has left in that powerful frame. He ran all over and through the Buccaneers' defense. He help[ed make a porous offense line look stellar as he weaved his way through the defense with ease.
He showed the shake and bake of his prime as he left defenders laying in his wake. Peterson opened up the troubled passing game. Carson Palmer had possibly his best game of the season as he threw for 283 yards and three touchdowns. He threw for one pick as well. He faced more pressure, but the passing lanes were wide open as the defense stacked up to stop the run.
With Adrian Peterson, the Cardinals seem to have found a forgotten diamond. He showed that he has fresh legs. Peterson also showed that he has a drive to prove the NFL wrong this season as he showed his power and determination to be dominant in this win. He also showed that he has a lot left in the tank.
Peterson brings to this offense what they used to have in David Johnson. He brought back the threat of the running game and has opened up the offense again. This weekend he showed that the more carries he gets, the stronger he gets. The Cardinals just have to keep feeding him the ball if they want to make the playoffs; because if Peterson keeps running like this, then he will run them right back into the playoffs.
---