Bears New Receiver a Steal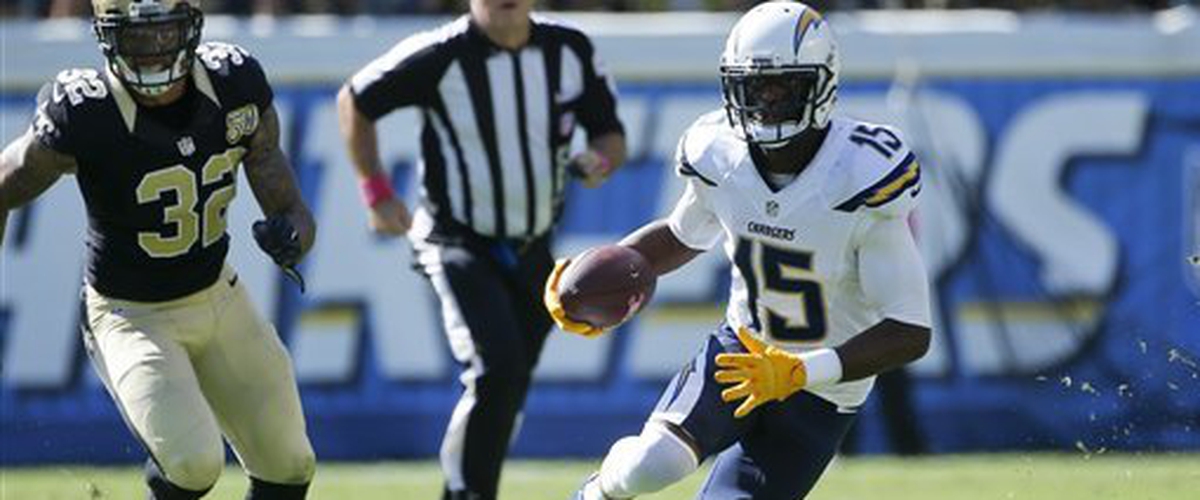 The Bears made a very savvy deal this week as they try and give rookie quarterback Mitchell Trubisky weapons to throw to. They sent the Chargers a conditional 2018 draft pick in exchange. The Bears have absolutely no help in the receiver room right now as Cameron Meredith is lost for the season and Kendall Wright has been a huge disappointment.
Inman brings experience and amazing hands to a group that is begging someone to stand out. After a stint in the CFL he emerged as a sure handed favorite of Phillip Rivers in San Diego, where last year he had a career year of 58 catches for 810 yards and 4 touchdowns. He runs sharp routes that allow him to create space. However, after the breakout of Tyrell Williams and the drafting of Mike Williams, the room was a little cramped in Los Angeles.
The Bears saw an opportunity to grab a hungry receiver with lots of potential that is just looking for a chance. When asked about learning the play book, Inman replied, "I was reading the script (playbook) and I was like, "OK, this is 2007 ... OK, this is 2009, . . . It's a whole bunch of concepts that I've been in before. When I was at Virginia I had five receivers coaches, four offensive coordinators and two head coaches. So, there's really not an offense that I haven't been in."
The Bears need a receiver that can step up and create space to help their rookie quarterback to make some plays. Inman's mouth is watering at this opportunity and he even wants to play this Sunday on one practice. That is up to the coaches, but I am sure Trubisky would be happy to have him out there. This is Inman's chance to show the world what he has. If anyone is up to the challenge, it is him.
---