The Case Keenum Debate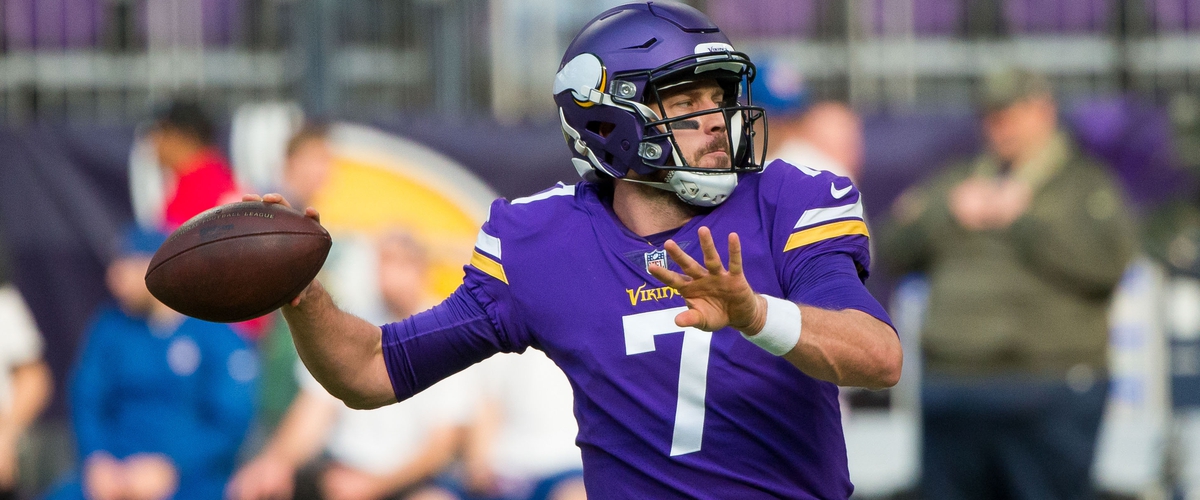 The Vikings have a big decision to make that is only being made more difficult by the career year that Case Keenum is having. The Vikings came into this season with their eyes set on the return of fallen franchise quarterback Teddy Bridgewater. They had the aging and inconsistent Sam Bradford to get them by until Bridgewater returned.
Suddenly, and big surprise, Bradford's knee deteriorated very quickly to start the season. All of a sudden, Keenum was thrust into the starting role. In that role, Keenum has burst onto the scene as the fiery leader of the team that leads the NFC North and is one of the top teams in the entire NFC.
In 11 games, Keenum has passed for 2703 yards with 16 touchdowns and only 5 interceptions. He has helped to lead a surprising offense that has held its own backing up the always terrifying defense. He has shown to be a proven leader and a fearless passer as he reminds many people of Brett Favre as he slings the ball around the field.
Now the Vikings have to decide whether they will sign Keenum to the extension he has earned, or resign the unproven quarterback they drafted in Teddy Bridgewater. Bridgewater was supposed to have a career year last year before he went down in training camp with a torn ACL. Now Keenum has emerged as the leader of the team and the face of a revived offense.
the best move that the Vikings can make, would be to take the chance on the emerging Keenum and let Bridgewater walk. Keenum has managed to do what Bridgewater never could, consistently score and lead the team to the playoffs. Now with the team sitting at 10-2 and ready to not just make the playoffs, but compete, Keenum has earned his way into being the franchise quarterback that the Vikings need. He should be rewarded for that with a big contract that has quite a few incentives to make sure that his performance is not just a fluke.
---