Miami Continues Successful Run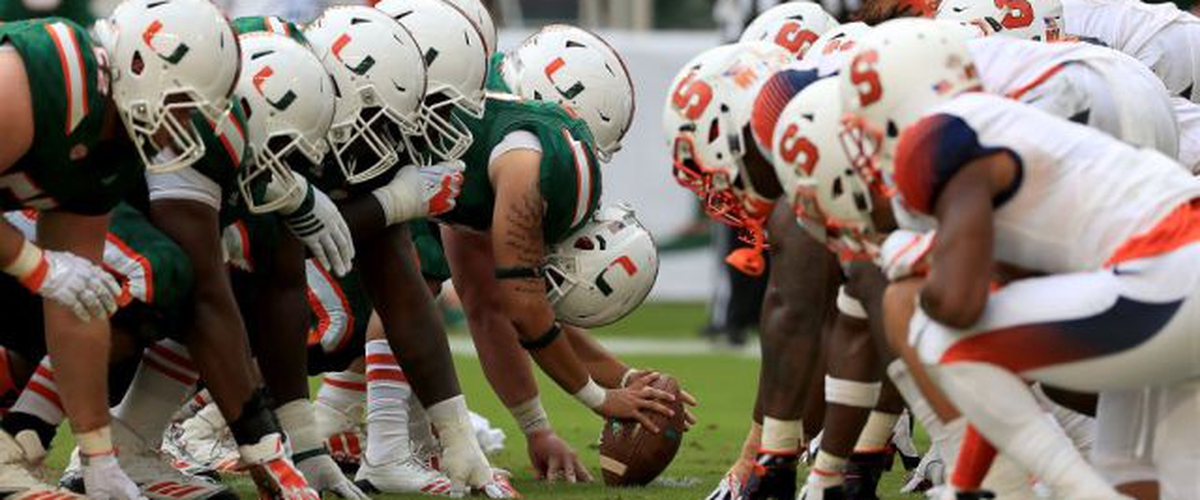 MIami is looking more and more like a National Champion contender as it continues through the season. The offense has really found its groove with a solid outing in just about every game this season. Malik Rosier has burst onto the seen with strong play and smart decision making. Travis Homer has continued to surprise as he iced the game. The defense has been stout and unwilling to break.
On Saturday they won yet another game against an ACC opponent. They may not have had the same hype as Florida State, but they had just come off of winning against the reigning national champs. This made them a scary opponent for Miami. Syracuse boasted a very strong passing game, which would match up perfectly against the imperfect secondary of Miami.
It was an entertaining game to watch as both teams gave their all. The Miami defense was able to come up huge against the offense as they constantly made plays in the backfield. The secondary made a huge statement with four interceptions while also holding the passing game to just 137 yards. They blanketed the field while the rush kept Syracuse quarterback Eric Dungey on the run all game. While they blanketed the field in the passing game, they were carved up on the ground by Dungey and Dontae Strickland who both ran for over 100 yards.
Rosier had yet another strong game with 344 yards through the air with 2 touchdowns, while adding 45 yards on the ground. With Mark Walton out, Rosier had to carry the offense to a win. He seemed to do that with ease as he carved up the opposing secondary. He continued to make smart decisions and make the defense pay. He did a good job of spreading the ball around as he completed passes to 8 different receivers.
Homer continues to burst onto the scene and emerge from the shadow of Mark Walton as he ran for 95 yards on 20 carries. He also iced the game with a late touchdown to put the Canes up by eight. He also flashed some hands as he reeled in 4 catches for 27 yards. Overall he made the offense complete while Walton was out.
Miami is now ranked at number 8 as they look to face another strong team in ACC foe North Carolina. With a win in this game, they may be able to make their way into the top five for the first time this season. That would make everyone realize that Miami is back and ready to make a statement.