The Eagles Are Built to Last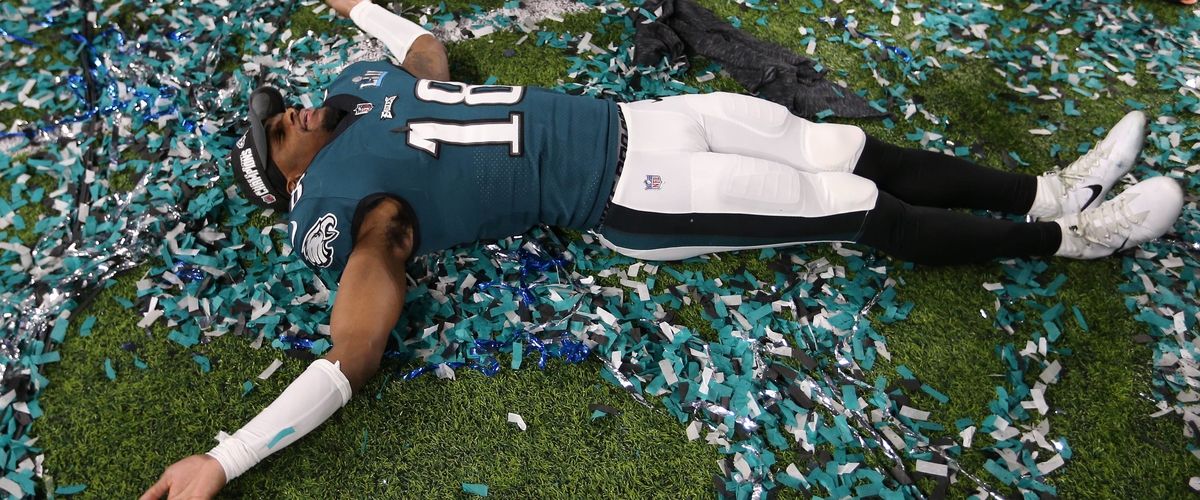 Few people expected the Eagles to be World Champions when they started the season. But what few people seemed to realize is that this team has the mentality that is meant to succeed. They did not get into a mentality that they were meant to succeed or that they could get places without hard work. They came to worrk with a lunch pail and decided to work everyday, even when they got into the playoffs without their star quarterback or future hall of fame left tackle.
But this team is built to last beyond this season. They have proven that they can win without their start power and that they are even more dangerous with it. Despite this succeessful season, they still have even more talent waiting in the wings. They have the likes of Sidney Jones and Rasul Douglas developing in the secondary. They have tons of depth on the defensive line as well. They have a young core with very few people on the tail-end of their careers. Carson Wentz is just starting, as well as Jay Ajayi. Alshon Jeffrey is still young as well as the majority of the defense. They will need to get young along the lines though in order to prepare for injuries.
This team also does not have too many people to resign at the end of this season. They do not have to bring back LeGarrette Blount with the plethora of backs in their stables. They already resigned Alshon Jeffrey. They will have limited cap space though to sign free agents. They will need to keep doing a fantastic job in the draft, Derek Barnett has done a fantastic job developing and they have two young corners developing as well.
This draft they need to get deeper on both lines and at linebacker in order to succeed. Jordan Hicks has proven to be relatively injury prone and they had some struggles there in his absence. They should also look for some depth at tackle, with the likes of Chukwuma Okorafor. They could also grab Rashaad Evans from Alabama to give them some depth at linebacker.. They need to hit on these picks going forward as they try to become the next dynasty. They have the core in place and now they have to keep the rest of the team stocked from year to year. Howie Roseman has proven thaat he can build the team, now he needs to prove that he can keep it together.